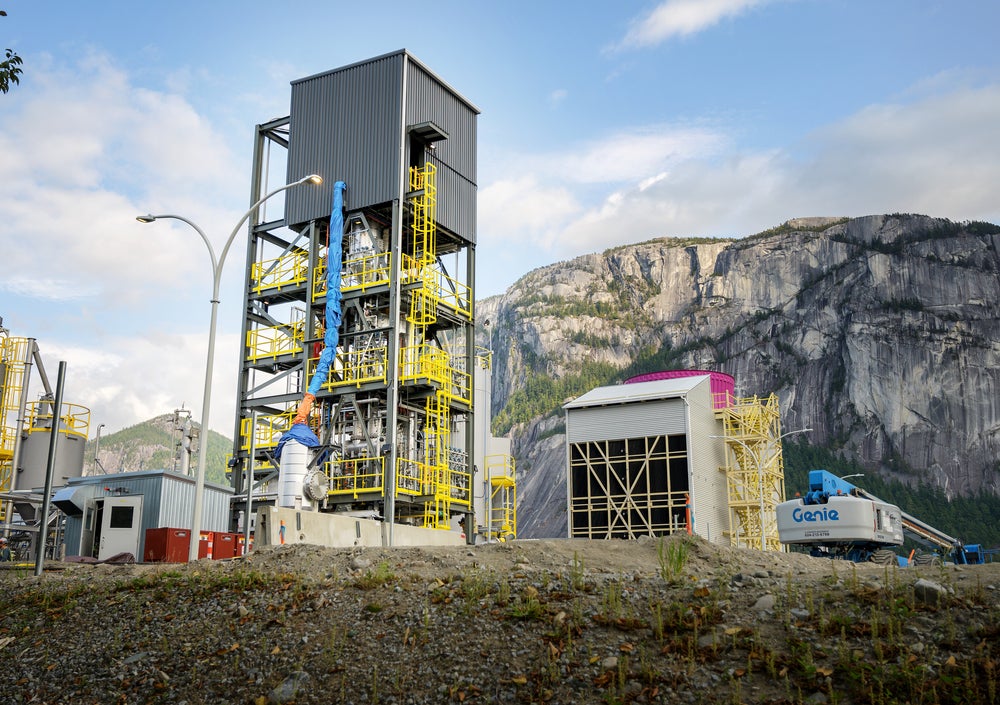 The race to decarbonise has picked up pace in response to global crises, with companies, countries and economic blocs ramping up efforts to hit emissions reduction targets and keep in line with goals set out in the Paris Agreement. Debate continues over the usefulness of engineered carbon removal technologies within these global decarbonisation efforts, principally due to their still-early stages of development and lack of commercial scalability to date.
Worries that these technologies might excuse the continued use of fossil fuels and thus slow the global transition to renewables have also come to the fore. Despite this, carbon removal both through biological means, such as reforestation, and through engineered methods, such as direct air capture (DAC), has been deemed by scientists as essential to avoiding dangerous climate change.
DAC technology extracts CO₂ directly from the atmosphere. The captured CO₂ can then be transported to storage wells deep underground or used in industry, from food processing to synthetic fuel production. It differs from traditional CCUS (carbon capture, utilisation and storage) because it extracts CO₂ directly from the air rather than from a point source, such as power plants or industrial facilities. As such, it has the potential to deliver net-negative emissions, but does its commercial timeline line up with global climate goals?
Energy Monitor sat down with Amy Ruddock to discuss the future of DAC in global decarbonisation and how the UK specifically could do more on carbon capture to keep its own climate targets on track. Amy Ruddock holds a PhD in physical chemistry and has decades of experience in the decarbonisation space. She is European vice-president of Canada-based DAC developer Carbon Engineering, which is a partner in the development of the world's largest DAC facility.
The International Energy Agency suggests that to stay in line with Paris Agreement targets, DAC must be scaled up to capture 60 megatonnes (Mt) of CO₂ per year. Is this feasible?
Our company started capturing CO₂ from the atmosphere in 2015 in Canada at our pilot plants. DAC is quite a hot topic now, but back in 2015 there weren't that many people thinking about doing it. However, the philosophy behind our technology was never 'how do you capture CO₂ from the atmosphere?', but 'how would you capture CO₂ from the atmosphere at megatonne scale?'. We realised that billions of tonnes (t) of this stuff would have to be done.
How well do you really know your competitors?
Access the most comprehensive Company Profiles on the market, powered by GlobalData. Save hours of research. Gain competitive edge.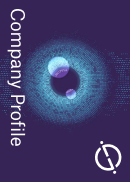 Company Profile – free sample
Thank you!
Your download email will arrive shortly
Not ready to buy yet? Download a free sample
We are confident about the unique quality of our Company Profiles. However, we want you to make the most beneficial decision for your business, so we offer a free sample that you can download by submitting the below form
By GlobalData
Now we're licensing that technology to our global deployment partner 1PointFive. Over in [Texas's Permian Basin in the] US, 1PointFive has started construction on [its first commercial-scale facility] using our technology and [it is expected] to capture 500,000t of CO₂ from the atmosphere per year. Construction started late last year, and it is due to be operational in 2025.
Keep up with Energy Monitor: Subscribe to our weekly newsletter
It's a huge step-up in capacity. If you look around the world, there are several demo plants [from other companies], [such as those those] in Iceland that are around 4,000t. Effectively, when the [1PointFive] plant is operational it will be 100 times greater than anything that's operating today. We've also finished the first detailed engineering study for a second Texas plant that will be capable of capturing one million tonnes of CO₂ per year. 1PointFive has spoken to its analyst community about deploying one hundred of these plants by 2035 [in partnership with Carbon Engineering]. So that's around 100Mt of capture capacity deployed by 2035.
Our philosophy was always: use technology that is already used in other industries. We're not creating equipment from scratch; we're taking [chemical processes] that are already deployed and we're converting them for use in DAC. We're not waiting for a scientific breakthrough; we're using very simple chemistry [involving potassium hydroxide] and the supply chains are already available today.
So it sounds as though 60Mt a year by 2030 could be feasible?
It is certainly in line with our plans – and of course, we're not the only [DAC developer]; there should be others coming on this journey as well, but things need to continue to fall into place.
When you're building these plants, you need to know where your revenue is going to come from. What is the demand market today? There are tax credits available in the US that will give you $180/t for doing DAC from the atmosphere, and that's great, but to get to the scale of 60 or 100Mt per year, you need compliance markets. We need to start to see compliance markets for carbon removals.
I'd say technologically it's a challenge, but it's possible. The real question is how compliance markets are going to support that level of build-out.
You've said that legislation and policy in the UK is behind where it needs to be for the energy transition and net-zero technologies. Could you elaborate on this?
The UK has set ambitions for engineered carbon removals. They've looked at the pathway to net zero and they've set an ambition of 5Mt of carbon removal by 2030 and 23Mt by 2035. However, these are large-scale engineering projects that take at least four years to construct. If we're in 2023 now and you want 5Mt by 2030, you'd better start moving – and if you want 23Mt by 2035, you've really got to start moving. It comes down to what do you require to build these projects? Well, again you need to see what that revenue [stream] is, and that's where the UK needs to continue [providing clarity].
Read more from this author: Annabel Cossins-Smith
Last summer, there was a government consultation on what the greenhouse gas removal business model should be. They talked about integration into the UK's Emissions Trading System and some kind of contract for difference to support the first plants, but we're still awaiting the government's response to that consultation. That's going to be critical to keep things moving. As a technology company and project developer, you're going to go where there is a certainty of revenue and if that's over in the US, you're going to go there rather than the UK.
In the UK's Spring Budget, Chancellor of the Exchequer Jeremy Hunt announced an investment of up to £20bn ($25.4bn) into carbon capture technology over the next ten years. How might this shape the future of DAC in the UK?
It's a hugely positive step but I'd say that clarity is needed on where that funding goes. With DAC you need to do the capture side of it, which is what our technology does, but you also need to do transport and storage of the captured CO₂. What fits into that £20bn? [We know that] it is for CCUS as a whole [but] what's going where? What's going into cluster support and what's going into capture?
That said, just knowing that this investment will be deployed and some of it will be going towards transport and storage is great news. You'll be sharing that infrastructure with carbon capture from industrial sources. The next step is to give certainty to investors on whether their projects will be supported.
Some carbon capture critics argue that the technology is still in its infancy. Some also argue that it could be used as a get-out clause by major polluters to keep using fossil fuels. What does this mean for DAC?
The same questions are levelled [at us]. [However,] on the transport and storage side of capture, our partners have been capturing and sending CO₂ back underground for decades. So it is well-tested with monitoring, reporting and verification.
With the argument that carbon capture perpetuates fossil fuels, the reality is that we've got many ties to the infrastructure around fossil fuels, be it heating, aviation or the clothes I'm wearing. We are a world that's built on fossil fuels. They're not going to be phased out overnight, so while they're still being used, the question should be how do we mitigate the emissions?
Emissions are our enemy and they're what carbon capture and storage does [something about]. When it's capturing from point sources, it's reducing the amount that is going into the atmosphere. When it's direct removal from the air, it's removing what's already out there. I think on the understanding that we cannot phase out [fossil fuels] overnight, you should really be doing something about them.
That's the case for using this technology.
On whether it's going to stop people transitioning away from fossil fuels, DAC is not a cheap solution. 1PointFive has put out a trajectory that places spending at $400–500/t [of carbon captured and stored] at its Texas plant, and it is looking at this dropping towards $200 or so by 2030 [as the technology develops]. That is a cost-effective solution for some sectors such as transportation and maybe buildings and agriculture, but there are plenty of sectors that have in-sector solutions to emissions that are much cheaper [than carbon capture]. In the end, businesses will select the most cost-effective solution. Carbon capture technology is complementary; it's about residual emissions.
Will the business case for DAC diminish with diminished use of fossil fuels in future?
DAC and sequestration will be required at scale for decades because we're going to overshoot the carbon budget and then we're going to need to draw it back down.
I do not think there are many people today who believe we are on a trajectory where we will remain constantly stable below the 1.5˚C budget. I think [many] experts would say that we will overshoot it, so you will need removal to draw [carbon levels] down. With DAC, you do not always have to send the CO₂ back underground, you can also combine it with green hydrogen to create power-to-liquids, or other drop-in carbon products. Even if we end up in a world with no residual emissions and there is nothing to [urgently] draw down from the atmosphere, you would imagine that power-to-liquids would be a huge part of that new world.