If the plan is to limit global warming to 2°C – and ideally 1.5°C – above pre-industrial levels, already-emitted carbon will have to be taken back out of the atmosphere. What matters to climate change is the total volume of CO2 out there, and even the most ambitious mitigation plans blow that budget.
Even if all signatories to the Paris Agreement implement their climate action plans as promised, global emissions would be over 50 gigatonnes (Gt) a year in 2030, or twice what they should be for a 1.5°C scenario. 
This gap explains why there is growing interest in carbon removal in Europe, which aims to become the world's first climate-neutral continent by 2050. Interest in the US is focused on carbon removal as a business opportunity.
The incoming Biden administration has spoken about the importance of "negative" emissions. The omnibus spending/Covid-19 relief bill passed by Congress just before Christmas includes a $447m research programme for "large-scale commercial CO2 removal", including a $100m prize for a direct air capture facility.
On the ground, Occidental Petroleum Corp, the biggest oil producer in the US's Permian Basin, is involved in a venture to build the world's biggest direct air capture (DAC) facility, with construction due to start in 2022. That CO2 will be piped underground to push fresh oil out – so-called enhanced oil recovery – which makes it a hard sell to climate campaigners, although it will benefit from US tax credits.
How well do you really know your competitors?
Access the most comprehensive Company Profiles on the market, powered by GlobalData. Save hours of research. Gain competitive edge.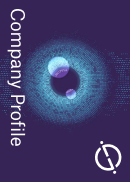 Company Profile – free sample
Thank you!
Your download email will arrive shortly
Not ready to buy yet? Download a free sample
We are confident about the unique quality of our Company Profiles. However, we want you to make the most beneficial decision for your business, so we offer a free sample that you can download by submitting the below form
By GlobalData
Responsibility for removal
Carbon removal was taboo for a long time because climate policymakers and campaigners feared it would be used as an excuse to ease up on emission reduction efforts. Today, everyone insists mitigation must remain the priority, but researchers warn of an impending, highly political debate over who is responsible for CO2 removal and how this links back to reductions.
Different countries will have different levels of residual emissions depending on the make-up of their economies – those with large agricultural sectors, for example, will have more. It also remains to be seen which countries, sectors and companies will be allowed to have net-positive emissions in 2050 and after, and which will need to have emissions below zero to compensate.
[Keep up with Energy Monitor: subscribe to our weekly newsletter]
CO2 removal makes a more flexible climate policy possible, but will exacerbate questions of burden-sharing, says Oliver Geden, head of the European programme at the German Institute for International and Security Affairs and a lead author of the forthcoming sixth assessment report from the Intergovernmental Panel on Climate Change.
As for emission reductions, scientists are beginning to explore what a "fair" distribution of removal responsibilities might mean, across regions and generations. If countries with more historical emissions take on greater responsibility for removal, the US gets more than twice other regions' quotas, concludes a study from July 2020. If richer countries shoulder more of the burden, China gets the largest share, followed by Europe and the US.
CO2 removal makes a more flexible climate policy possible, but will exacerbate questions of burden-sharing. Oliver Geden, German Institute for Int'l and Security Affairs
Each additional gigatonne emitted over and above a 1.5°C pathway in 2030 will engender 20–70Gt of removal responsibility out to 2100, the researchers say. Looking at current mitigation pledges, this adds up to carbon removal obligations in the range of hundreds of gigatonnes for major emitters like the US, or decades' worth of their present-day emissions excluding land use, land-use change and forestry. This is "likely impossible without compromising sustainable development goals", says co-author Claire Fyson at Climate Analytics, a science-policy institute. In other words, mitigation remains the primary necessity.
Another study, focused on the EU, found that regardless of how removals were split, most European countries could not meet their quotas through domestic action alone. This makes removals a candidate for trading mechanisms such as carbon markets.
The challenge will be to incentivise removal without allowing relatively cheap options – such as forestry – to compromise mitigation. Researchers suggest separate targets for removals and reductions. Climate campaigners have criticised the EU for making its new 55% emission reduction target for 2030 a "net" target that includes carbon removal.
Nature versus engineering
There are two main ways to remove CO2 from the atmosphere: nature-based, through ecosystem restoration, afforestation and sustainable land management, and technological, including carbon capture and storage (CCS) and some kinds of carbon capture and use, like locking carbon away into concrete-like building materials.
Nature-based removal has been part of climate action for decades, albeit under the guise of land-use change, deforestation and carbon offsets. It has a chequered history, from questions over the impact on indigenous communities to the role of offsets in delaying short-term emission reductions.
The jury is still out on exactly how much carbon and at what cost each natural and technological route could store. Nevertheless, expectations are high, especially for forestry, CCS on biomass-fired energy production (BECCS) and DAC.
Other options include biochar (partly burnt biomass, which when added to soil can increase its carbon storage as well as fertility); enhanced weathering and ocean alkanisation, whereby crushed minerals are added to oceans to increase their CO2 absorption or to soil to increase fertility; and ocean fertilisation, where extra iron or other nutrients trigger algal blooms, which absorb CO2 as they grow and take it down with them into ocean sediments.
Scientists suggest most of these options could eventually remove CO2 from the atmosphere at less than €200 a tonne (t), but this reality remains a commercial pipe dream for now.
Scalability and permanence
Questions over the scalability and permanence of storage challenge all approaches. Forests can store large volumes of carbon at relatively low cost, but that climate benefit can be reversed overnight in the event of wildfires such as those that have devastated California, Australia and the Amazon in recent years.
The bid to make CCS work economically at scale has been ongoing for decades. Its future in Europe depends on two flagship projects – Porthos in the Netherlands and Northern Lights in Norway. The latter aims to be a BECCS pioneer by capturing the organic carbon at a waste-to-energy plant. Both projects will hear in 2021 whether they will receive the national and European subsidies needed to proceed at scale.
Their success, or failure, could be vital to climate plans. The UK's grid operator says Britain will fail to be climate neutral by 2050 without BECCS.
Large-scale BECCS would require vast quantities of sustainable biomass and is based on the premise that bioenergy is carbon neutral – that biomass emits as much CO2 when burned as it absorbed during growth. Many academics and environmentalists question such simplistic carbon accounting. NGO Ember recommends the UK only supports BECCS projects where a life-cycle assessment shows net negative emissions within a decade – at a cost similar to other CO2 removal options.
DAC remains very expensive – hundreds of dollars per tonne of CO2 captured – and even more energy intensive than BECCS. Scientists estimate large-scale DAC deployment could eat up a third of the world's future energy demand, versus a fifth for BECCS. It could also exacerbate demand for water and push up food prices, albeit less than more land-intensive options like BECCS and afforestation.

Regulatory clarity
Removal options are not cumulative – preserving forests is hard to reconcile with making lots of land available to grow energy crops for BECCS, for example – nor compatible with broader sustainable development goals if deployed extensively on land. Conversely, the energy-intensive options kick off a debate over the most effective use of renewable power.
Future demand for carbon removal will come from countries and companies facing net-zero pledges. It can help compensate for overshoots of the Paris Agreement and for 'residual' emissions. The latter include non-CO2 emissions from agriculture (cows) and CO2 emissions from hard-to-decarbonise sectors such as aviation, shipping, steel, cement and chemicals.
Policymakers should explore carbon 'take-back' obligations, where fossil fuel suppliers would be obliged to compensate for a (rising) percentage of the CO2 embedded in their products by developing or buying in removals. Anna Dubowik, Negative Emissions Platform
The European Commission is working on a regulatory framework to certify carbon removals "based on robust and transparent carbon accounting to monitor and verify the[ir] authenticity", which it aims to complete by 2023. It plans to start with land-based removals, also with a view to creating an alternative revenue stream for struggling European farmers (much as EU biofuel policies originally set out to do), but other removal routes, too, will require certification.
A new Brussels-based Negative Emissions Platform brings together companies in the removals business, including Climeworks, Carbon Engineering (which is involved in the Permian Basin project) and Drax. One of their main asks is to keep removals separate from emission reductions, says Secretary General Anna Dubowik. While BECCS could be integrated relatively easily into the EU Emissions Trading System, other removals would be better served by their own market.
She would like to see policymakers explore carbon "take-back" obligations, where fossil fuel suppliers would be obliged to compensate for a (rising) percentage of the CO2 embedded in their products by developing or buying in removals. The UK is considering this. Beyond compliance markets, Dubowik sees opportunity in the voluntary carbon market. In the medium term, companies could shift from voluntarily buying in emission reductions to buying in removals.
Getting started
Start-ups such as Puro.earth already offer a marketplace for trading independently verified carbon removal certificates.
As of January 2021, Puro offered three kinds of carbon storage: in carbonated building elements (concrete without the cement), wood (for building) and biochar (used in city landscaping, for instance). The certificates can be bought online for €20–150/t or via a pre-purchase agreement. One of the company's latest customers is insurer Swiss Re, which says traditional offsets are incompatible with a net-zero emissions target.
The difference with traditional offsets is that removals have no baseline; only the absolute volume of carbon stored counts. This sidesteps one of offsets' biggest controversies, the question of whether credits represent real emission reductions.
[Keep up with Energy Monitor: Click here to subscribe to our weekly newsletter]
As policymakers get to work, companies are investing. In January 2020, Microsoft announced it would not reduce, but erase its carbon footprint. By 2050, it wants to remove from the atmosphere all the carbon it has emitted, either directly or through its power consumption, since it was founded in 1975. It will invest in a $1bn climate innovation fund to help it shift from a carbon neutral to a net-zero company.
As companies and countries take on net-zero goals, the market for removals is set to blossom. Resource constraints – land, water, energy – may be the best guide to the potential of the different options given that costs are notoriously hard to predict. Like emission reductions, removals will be a market created by policymakers. They will have to decide who gets the resources and who accrues the benefits to create individual business cases as well as societal benefits.