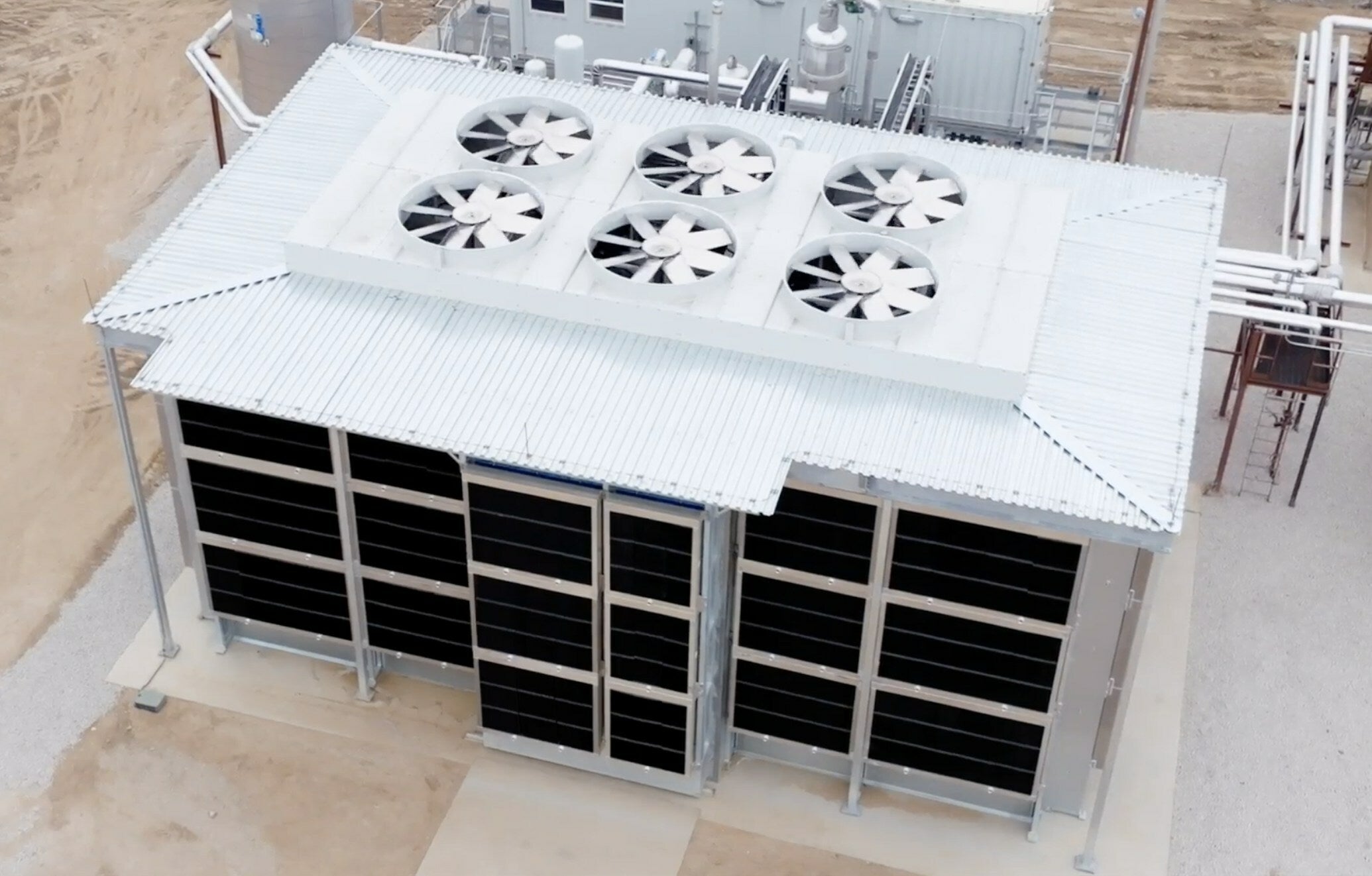 US-based carbon removal company Global Thermostat has unveiled one of the world's largest direct air capture (DAC) machines, in Adams County, Colorado, US. The machine has been capturing CO2 from the atmosphere since the end of 2022, with a capacity of more than 1,000 tonnes (t) a year – the threshold to qualify for a tax credit under the Inflation Reduction Act (IRA).
The company's patented solid adsorption process uses industrial fans to blow ordinary air through proprietary contactors that bind to CO2, which is then separated out with low-temperature heat.
The new DAC unit serves as a commercial-scale demonstration, with the company now taking orders for more units. Tokyo Gas, a leading Japanese utility, announced in January it would pursue its net-zero targets by investing in Global Thermostat, implementing its technology and seeking to sequester the carbon removed or reuse it in low-carbon synthetic fuels.
Global Thermostat is also receiving support from the US Department of Energy (DOE) to develop larger-capacity devices. A 2021 DOE grant is funding the company's work with several engineering companies to develop the design for a DAC plant with an annual capacity of 100,000t, expected to be completed this year.
"This is a watershed moment in the fight against climate change," said Global Thermostat CEO Paul Nahi in a press statement. "Global Thermostat is poised to lead this fight by deploying our best-in-class direct air capture technology to provide both carbon removal and air-based carbon for valuable products we use across our economy.
"The science is settled. It is undeniable that we need to remove hundreds of billions of tonnes of carbon dioxide from the atmosphere and eliminate new emissions to protect our climate. At Global Thermostat, we are committed to offering the most efficient and cost-effective direct air capture solution. We have proven our technology works, and now we are bringing it to market. We will help stabilise the temperature of the planet by creating a global industry utilising and sequestering carbon."
The IRA more than tripled the tax credits for capturing and sequestering CO2 using DAC to $180 per tonne, plus $130 per tonne used in products, such as concrete. The Bipartisan Infrastructure Law signed in November 2021 provided $3.5bn to fund four regional DAC hubs, in which Global Thermostat will look to participate. In addition, the CHIPS Act signed last August provided $1bn for further research and development of carbon removal by the US DOE.