The omnipresent petrol crisis in the UK, caused by a shortage of truck drivers, has reinforced the advantages of cleaner electric vehicles that do not rely on fuel imports. In a circular economy, closed resource loops can also help to avoid potential supply chain disruption.
In September this year, one of the UK's largest chains of building merchants, Jewson, warned of supply chain disruption across several construction materials such as cement, timber and bricks. The shortages are expected to persist throughout the year and have been described as "a pressing concern" by the Construction Leadership Council, an organisation that straddles government and the construction industry. The shortages will likely push prices up further, after the cost of materials rose by 20% between July 2020 and July 2021, according to the Office for National Statistics.
Most people agree this is bad news. However, for Gabriela Medero, a professor in geotechnical engineering at Heriot-Watt University in Edinburgh, Scotland, it is an opportunity to demonstrate the value of the K-Briq. The K-Briq is a new, sustainable brick developed by Medero and other researchers at the university, made from 90% recycled material.
Gabriela Medero, a professor in geotechnical engineering at Heriot-Watt University in Edinburgh, Scotland. (Photo courtesy of Gabriela Medero/Heriot-Watt University)
In the UK, the K-Briq offers a shot at a more circular economy that sidesteps the current supply chain disruptions. Beyond the UK, the K-Briq could have significant implications for the energy transition in developing countries, where cities are growing at an exponential rate and the introduction of new housing stock cannot keep pace with ballooning populations.
How well do you really know your competitors?
Access the most comprehensive Company Profiles on the market, powered by GlobalData. Save hours of research. Gain competitive edge.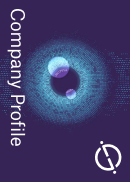 Company Profile – free sample
Thank you!
Your download email will arrive shortly
Not ready to buy yet? Download a free sample
We are confident about the unique quality of our Company Profiles. However, we want you to make the most beneficial decision for your business, so we offer a free sample that you can download by submitting the below form
By GlobalData
In Bangladesh, brick manufacturing is the fastest-growing industrial sector. There are approximately 1,000 brick kilns in the Dhaka region, producing 3.5 billion bricks a year using energy-inefficient kiln technology. Fuelled by coal and agricultural waste, such production generates 1.8 million tonnes of CO2 annually. Reducing the flow of materials through the economy and using products more efficiently can reduce manufacturing emissions, as part of a shift towards a more circular economy.
Energy Monitor sat down with Medero to talk about the K-Briq and its implications for the energy transition.
Why did you decide to develop the K-Briq?
I wanted to make something sustainable. In the UK, greenhouse gas emissions from manufacturing and construction were 66 megatonnes of CO2 equivalent in 2018, or 12% of the UK total. Meanwhile, more than one-third of UK waste comes from construction and demolition. Yet we keep extracting more materials to meet our demand for 2.6 billion bricks a year. It is madness.
According to the UK Brick Development Association, the extraction of raw materials and production is responsible for 76% of bricks' life cycle emissions, equivalent to 213kg of CO2 per tonne of bricks. A further 6%, or 16.7kg of CO2, comes from distribution. The K-Briq slashes emissions from both of these stages.
The K-Briq has one-tenth of the emissions of a standard clay brick. (Photo courtesy of Gabriela Medero)
What makes the K-Briq unique?
The K-Briq has one-tenth of the emissions when compared with a standard clay brick. It has the highest recycled content and requires a low amount of energy for production. We are about to scale up production to a few million bricks a year, which is a tiny portion of the market, but it is a starting point.
The brick is not fired like traditional clay bricks, which require temperatures of more than 1,000°C and is very energy intensive. Nor does the production process include any cement – 8% of all global carbon emissions come from cement, so I was clear to exclude it in the concept. Instead, the K-Briq uses construction demolition waste, such as [existing] bricks, stone and plasterboard, which are crushed down to form a powder. That is mixed in a patent protected process to fixed the K-Briq. It can be made in a range of colours so your house can be green in both senses of the word, if you wish.
What is the significance of the K-Briq to the construction industry?
It could change the way bricks are manufactured in the UK. Currently, all brick production takes place near the area of clay extraction, as opposed to areas where the bricks are needed, such as London. To reduce the carbon in transporting construction materials, you need to be able to produce them in the areas of high demand. In the UK, we import 500 million bricks per year from as far as Ukraine to meet national demand. That needs to change.
Our model for the K-Briq does not depend on the remote extraction of clay. All it requires is a local recycling facility that is environmentally certified. We are also able to produce the K-Briq far more rapidly than a standard brick. Traditional bricks need to be extruded [where the clay is forced through a series of wires to cut the brick in a particular shape] before being sent to the kiln. It is a long process. Currently, the lead time for some bricks is 18 months due to shortages in supply. Roughly 60% of imported materials used in UK construction come from the EU and, in the context of Brexit, there has been more congestion at UK ports this year, causing delays. With a K-Briq, we can produce it, and have it packed and ready to go within 24 hours.
[Keep up with Energy Monitor: Subscribe to our weekly newsletter]
When I was developing the K-Briq, I was aware of future legislation that would increase demand for sustainable materials from designers, architects and construction companies. EU legislation had imposed regulation stating that 70% of non-hazardous construction and demolition waste must be recycled by 2021, and further legislation is under discussion that would limit embodied carbon emissions associated with new building materials for all major building projects via mandatory assessments ahead of the design phase.
Several organisations, such as Grosvenor, Stanhope and BAM Construct, have shown support for the regulation limiting embodied carbon in buildings via the planning process. They want alternative approaches and the K-Briq offers exactly that. Moving forward, we need to see closed-loop approaches across all sectors of construction.
What was the research and development process like for the K-Briq?
The research that led to the development of the K-Briq started around ten years ago. The K-Briq is only one outcome of that research, and we tried and tested countless other materials, concepts and ideas. Only in 2019 did we decide to incorporate the company, to enter the market with the K-Briq. The timescales to research and develop a totally new technology are [always] long.
At each stage we have been meticulous, we have spent a long time testing and de-risking the K-Briq. We collated the extremities of multiple building standards and tested the K-Briq for all of them. Building standards require that you test for strength and different types of weather, such as freeze-thaw cycles. We tested for water absorption and other variables.
Thousands of bricks have been tested to failure for us to understand how they would fail and in what conditions. Due to Covid-19, the K-Briq endured numerous unintended tests too. During the first lockdown, I left the bricks in the lab for three months at temperatures of minus 16. There is no standard that requires bricks to withstand those temperatures for that time, but now we know that the K-Briq can. We are taking it step by step. Perhaps we could scale up further than a few million bricks initially, but that is the initial target we set for ourselves. Once we have hit that, we will keep growing through a licensing or franchise model to deliver scalable impact.
What is next for the K-Briq?
Through the research and development of the K-Briq, funding was secured from the Construction Scotland Innovation Centre (CSIC), Zero Waste Scotland (ZWS), Scottish Enterprise and the Royal Academy of Engineering to support its development up to taking it to market.
More recently, Kenoteq secured funding from Zero Waste Scotland to scale up production [to several million bricks/year] and expand our production infrastructure. Depending on the project size, demand changes and larger projects might require larger numbers of bricks; we are building our capacity to meet those numbers.
Once we have scaled up our infrastructure, our facility and the bricks produced, the British Board of Agrément (BBA), which is a UK body that certifies construction products and systems, will come to certify our factory in Scotland. Then we can commence production of several million bricks. Things have been delayed due to Covid-19 and Brexit, but it is getting very exciting now. Once the factory has been checked, we can send the final bricks to be certified. In the UK, there are no standards for sustainable building materials, as there are in Germany. However, the BBA is aligned with EU building regulations and is the most prestigious certification you can receive for building materials.
Our plan now is to reproduce the bricks in areas of high demand, such as South East England, ensuring the same quality is replicated across all the necessary processes. There are a number of companies and organisations that have plans to use our bricks, and we have several large projects in the pipeline. I cannot say more about those at the moment, but watch this space.