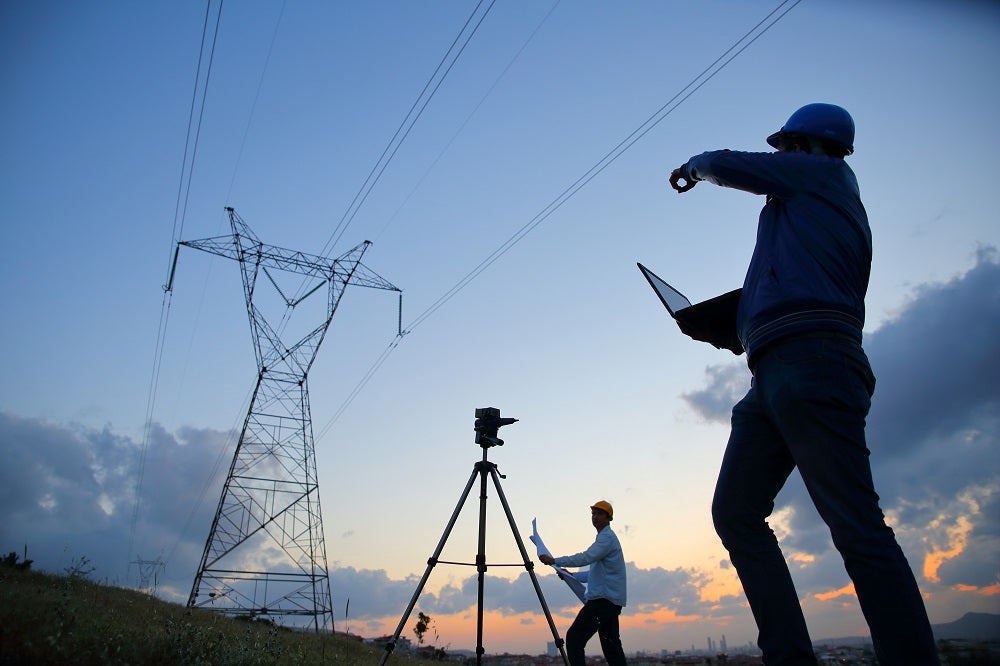 The impact of broadband coverage on the economy is a subject of growing interest. A recent study for the World Bank[i] suggests a direct relationship between broadband infrastructure and GDP growth, with an increase of 10% in broadband coverage boosting GDP growth by 1.21% in developed economies and by 1.38% in developing countries. Equally, broadband coverage is influencing innovation across many sectors, including health, transport, and government.
At this year's Mobile World Congress[ii] (MWC 2023), leading global ICT infrastructure solutions provider Huawei came together with some of the world's most influential power companies to hold a roundtable event concerning power broadband operations, with a focus on broadband service development. Among the fascinating topics discussed were how power companies could make more inactive assets and how upgrades could be successfully applied to current operational models.
As power and communication network architectures are similar, companies can capitalise on these assets and generate new revenue streams quickly and efficiently by building and developing broadband services as the market continues to grow. This is especially true for remote areas where electricity has been deployed but communication infrastructure is not yet fully developed.
Recent developments and future trends
There is no doubt that broadband operation is good business. The digital sector is increasingly taking the lead in economic growth, but the sector relies on a strong infrastructure of 5G, cloud and data hubs, with gigabit networks. This access to more computing power is required to process data with more sustainability and higher efficiency, and for the increased use of machine learning and AI led decision-making in everyday applications, from remote medical devices to power distribution.
It is now a trend for electric power companies to participate in national broadband plans, transforming networks and increasing revenue. Electric power companies with broadband operations have a high return on investment (ROI) with 39% of them providing retail fibre broadband services, and 75% providing wholesale fibre leasing services.
Many electric power companies are also state-owned enterprises, and more than 170 countries have already released national broadband frameworks. For instance, the European Union is currently looking at plans to invest EUR 700 billion to increase the broadband rate to 1000 Mbit/s, via its 2030 Digital Compass Program.
Advantages of developing broadband operation services
For companies using pre-existing infrastructure for broadband, compared with carriers' network construction, the cost of developing broadband services is considerably lower, and there are also many other advantages which come from utilising existing assets.
Substations, power distribution stations, and service points can be reused as point-of-presence (POP) sites. Here two or more networks or communication devices build a connection to access the rest of the internet. For enterprise customers, electric power companies provide leased line services, and these can be directly connected to the power line network as POPs.
Power companies can also draw on existing installation and maintenance resources, with backbone optical cables deployed along with power lines, providing abundant fibre resources. Further, most power companies have ROW (right of way) resources along power lines, meaning permissions are already in place, which is otherwise not an easy job for carriers to obtain. Additionally, communication devices are usually deployed in substations and these areas of power production services are exceptionally reliable with corresponding energy backups.
National power grids offer near-universal coverage, so power companies usually enjoy trustworthy relationships with governments and private institutions with unrivalled government and investment support. Power companies also have excellent assets and a good reputation, which means they can more easily get financial assistance if required.
Finally, power companies have advantages in terms of brand influence, marketing, and service capabilities, with access to an existing user base of electricity consumers as potential broadband users.
Case study: PLN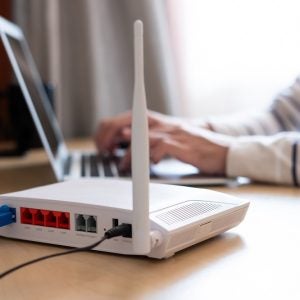 PT Perusahaan Listrik Negara (PLN) is Indonesia's state-owned electric power company and manages the entire country's chain of industrial power generation, including transmission, transformation, distribution, and consumption. However, sluggish revenue growth aligned with increasing operations and maintenance (O&M) costs, placed PLN's business under increasing pressure.
"Fixed broadband penetration in Indonesia is only about 18 to 19%, compared to over 55% in neighbouring Malaysia and 70 to 80% in Thailand," explains Darmawan Prasodjo, CEO of PLN. This leaves a huge gap in coverage and an increasingly pent-up demand for internet access.
PLN turned to Huawei for a solution to tackle these challenges and put digital transformation on the agenda. More specifically, the PLN plan has four targets: increasing power generation capacity, giving priority to renewable energy, improving quality, and developing new and innovative services.
Based on the wide coverage and high reusability of PLN's existing infrastructure, as well as partnering with Huawei, PLN quickly launched services and completed the market plan of developing 20 million lines within four years, achieving fast asset monetisation with only 40% of the investment normally associated with carriers' home broadband development. To this end, Huawei provided the SingleFAN Pro one-stop solution (including devices and cabinets) to build high-quality, low-cost, and fast-deployment fibre infrastructure.
"People's lifestyles have changed after the pandemic. They expect more connectivity," says Prasodjo. "That's why we need to build the infrastructure of connectivity and PLN is doing its job to provide these services to Indonesian people."
In the future, Huawei will continue to help PLN centralise its resources and expand its power broadband services, increase penetration of broadband Internet, and improve service quality, providing the ultimate network experience for millions of Indonesian households.
Achieving joint digital success with power companies
Huawei currently provides business network consulting capabilities and services to over 190 electric power companies around the globe and is committed to helping them achieve business success.
Working with various industry and ecosystem partners, Huawei shapes new mindsets and provides new models of cooperation. While innovative solutions such as Huawei's AirPON (for free OLT site acquisition) and DQ ODN (free fibre splicing) can provide technical support for customers building networks, Huawei also employs its powerful O&M experience to help its customers manage their networks more conveniently and efficiently.
During the MWC 2023 roundtable, power company executives commented that some of the main concerns in transitioning to this market included network construction location, delivery, and service development. Huawei has been able to point out its extensive experience in providing end-to-end solutions covering investment, planning, construction, marketing, service provisioning, maintenance, and installed base operations. Executives at the roundtable concluded by highlighting their plans to continue collaborating with Huawei, with the aim of achieving joint digital success and creating new value together.
To know more about how Huawei's solutions monetise inactive assets of power companies, click here.
---
[i] https://documents1.worldbank.org/curated/en/178701467988875888/pdf/102955-WP-Box394845B-PUBLIC-WDR16-BP-Exploring-the-Relationship-between-Broadband-and-Economic-Growth-Minges.pdf
[ii] https://e.huawei.com/en/events/2023/branding/mwc