On 30 March 2022, the German Federal Ministry for Economic Affairs and Climate Action declared an early warning level for it to implement a gas emergency plan in response to Russian threats to cut off gas supplies to European countries. As part of the contingency measures, the German government could bring idled lignite power plants back online.
The early warning level is the first of three contingency levels that allow the government to set up a crisis team to monitor and assess a potential disruption to gas supplies. If the third and most severe emergency level is declared, the government would be allowed to take over as the national energy supply coordinator and activate power plants that are part of the national fossil fuel reserve.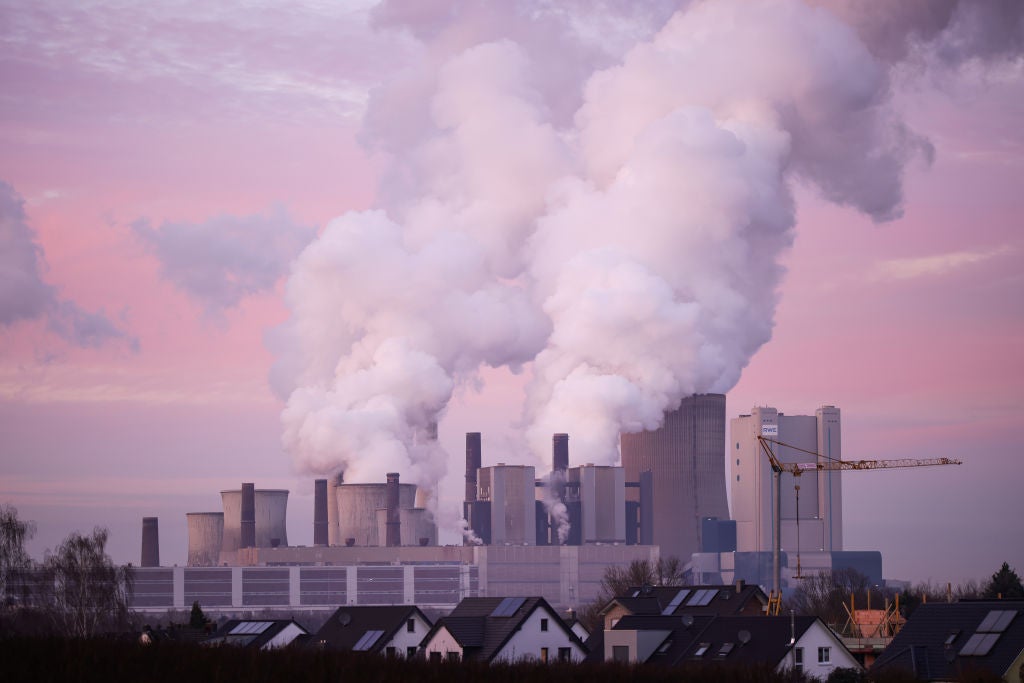 On 8 June, the government passed legislation to enlarge its coal power plant reserve, according to Handelsblatt.
"This means that the short-term use of coal-fired plants in the electricity sector is made possible on demand, should the need arise," said the emergency decree, according to Bloomberg, which saw the unpublished legislation before it was voted on.
Germany currently has 1,886MW of lignite capacity in its fossil fuel reserve, which is more than 10% of the country's operational lignite capacity. Some of these plants were set to close permanently as part of the country's coal phase-out, but if an emergency is declared their closure could be delayed for two more years.
The German government announced in May 2022 that the country had already reduced its dependence on Russian gas from 55% to 35%. If 35% of operational gas capacity is fed by Russian pipelines, then Germany's lignite reserves could cover approximately 20% of Russian gas supplies.
The fossil fuel reserves are not new: the German Parliament approved the transfer of lignite power plants about to be decommissioned into an emergency reserve, the 'Sicherheits-bereitschaft', in 2016. Power plants in the reserve are mothballed for four years before being permanently phased out.
The reserves are part of a bigger security of supply plan consisting of a grid reserve ('Netzreserve') for when demand is higher than usual and a capacity reserve ('Kapazitätsreserve') for extreme and unexpected situations. Only if those two reserves are not enough can the emergency reserve be used. Germany's grid reserve consists of gas, hard coal and oil-fuelled power plants, while the capacity reserve is made up of only natural gas plants. The three reserves together total 10,442MW.
Germany's plans are cause for worry for environmentalists, as the emergency plans could complicate the country's target to phase out coal by 2030 and jeopardise its overall energy transition goals. Germany recently accelerated the coal phase-out and is expecting to decommission almost as much lignite capacity in the next three years as it has in the last ten, but it is uncertain what effect the Ukraine war will have.
On 6 June, US Special Presidential Envoy for Climate John Kerry warned about countries extending their reliance on coal in response to the war in Ukraine, as climate diplomats gathered in Bonn for UN climate negotiations. Kerry told the BBC "we are cooked" if countries do not keep to their COP26 promises.
Coal is more polluting than natural gas. According to the US Energy Information Administration, natural gas emits almost half of the CO2 compared with coal when burned.
At the opening of the Bonn Climate Change Conference, UN Framework Convention on Climate Change Executive Secretary Patricia Espinosa warned that geological tensions should not affect climate efforts.
"Climate change is not an agenda we can afford to push back on our global schedule," she said. "We need decisions and actions now and it is incumbent on all nations to make progress."