Maersk is serious about tackling climate change. Earlier this year, the shipping giant announced it will bring forward its target to reach net-zero greenhouse gas emissions by 10 years, to 2040. It is investing in a fleet of low-emission, methanol powered container ships. And its CEO has advocated a carbon tax on the shipping sector of $150/tonne.
"The key motivator is that we feel it's our responsibility," Jacob Sterling, head of decarbonisation innovation and business development at Denmark-based A.P. Moller – Maersk, tells Energy Monitor. Last year, the company emitted the equivalent of 66 million tonnes of carbon dioxide (CO2e) across all three emissions scopes, just less than the entire economy of Greece.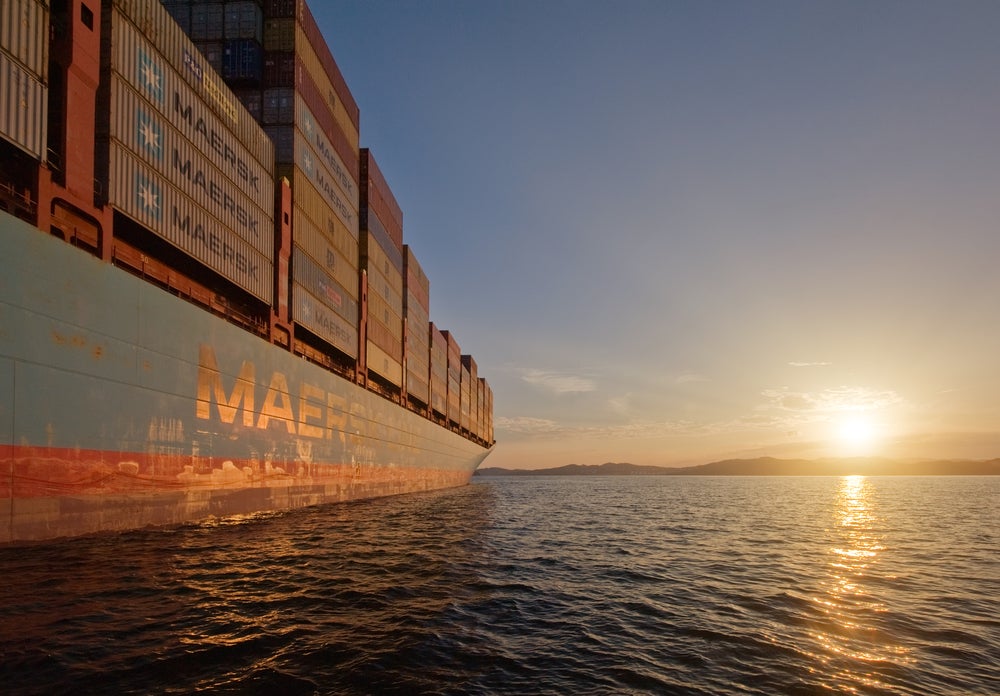 "Our shipping operation emits 0.1% of global CO2 emissions. That's massive. And that's something we need to deal with," Sterling says.
It's not just about corporate responsibility. Crucially, the company sees addressing climate change both as an existential issue, and an effort that is aligned with the interests of its customers, investors and employees, he adds.
"We firmly believe that only companies that try to deal with climate change will succeed in the future … And we can see that increasing numbers of our customers, our investors, and not least our employees are very keen on this agenda. So, there's a very good match between our values, our view of the future, and our stakeholders."
How well do you
really

know your competitors?

Access the most comprehensive Company Profiles on the market, powered by GlobalData. Save hours of research. Gain competitive edge.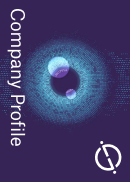 Company Profile – free sample
Thank you!
Your download email will arrive shortly
Not ready to buy yet? Download a free sample
We are confident about the unique quality of our Company Profiles. However, we want you to make the most beneficial decision for your business, so we offer a free sample that you can download by submitting the below form
By GlobalData
A net-zero Maersk
The company first set a net-zero target in 2018 at which point, Sterling says, "we had little idea how exactly we could get there". In the intervening three years, the company has explored the technological options and, crucially, discovered a willingness among many of its biggest customers – with net-zero targets of their own – to pay a premium to help decarbonise their supply chains.
"It will be super hard, and we don't have all the solutions, but we think it's possible," he says.
The main tool by which Maersk aims to get on track to net zero is by switching to green fuels. Last year, it ordered 13 container ships that will be fuelled with green methanol, produced by sustainable biomass and renewable electricity, the first of which is to come into service next year.
The key challenge here, says Sterling, is in ensuring the market can supply that green methanol. "We need to establish demand," he says, which Maersk's first ships, and some planned by its competitors, will begin to do. He adds that costs are likely to decline as technology improves and scales, but the market would scale faster if there were government incentives. "This is also an opportunity for countries to be a significant partner in this game, because this is going to be a big opportunity," he says.
In its logistics and services business, the challenge is of a different nature. "We have thousands of suppliers of trucks, in all of the geographies of the world," Sterling explains. There is "a technology challenge related to that", in ensuring that operators switch, over time, to zero-emissions vehicles, but "the biggest challenge is to rally all these sometimes small suppliers to this agenda".
Filling a regulatory void
The sector also faces a broader challenge around regulation. Shipping is regulated by a UN body, the International Maritime Organization (IMO), which has historically dragged its feet in addressing the sector's environmental impacts. "Shipping … is largely unregulated when it comes to climate change," says Sterling.
Maersk believes that working with its climate-conscious clients will be enough to support the first stages of its decarbonisation pathway. However, it will begin to face competitive pressures if the rest of the shipping industry is not required, over time, to also reduce its climate impact. "We've said we need a carbon tax of around $150/tonne of CO2," Sterling says. "We need a level playing field. It doesn't make sense that green fuels that do not pollute the planet are way more expensive than those that do."
The IMO is moving towards accepting carbon pricing, with a recent working group meeting agreeing to develop carbon pricing proposals. In May, Japan tabled a proposal for a carbon tax of $56/t from 2025, rising to $135/t by 2030.
EU versus IMO
Maersk has not always seen eye-to-eye with environmental campaigners when it comes to regulation. Jacob Armstrong, sustainable shipping officer at Transport & Environment (T&E), notes that the company has opposed a proposal by the EU to include emissions from shipping to and from the EU within the EU Emissions Trading System, instead wanting to include only the emissions from intra-EU shipping. "From a climate perspective, that doesn't make sense," he says.
Sterling stresses that Maersk supports EU regulation of shipping, given the pressure it can put on the IMO to act faster. "However, if EU regulation gets too broad, that might alienate IMO stakeholders", he adds, and slow global rules on climate action.
There is an additional element of Maersk's net-zero strategy that is not yet in place. Sterling says the company is likely to need to turn to offsets to address the 5–10% of its residual emissions it will not be possible to cost-effectively eliminate by 2040 – an approach which is permitted by the Science Based Targets initiative, whose guidelines the company is following. Its offset demand could be in the order of 5 million tonnes of CO2e a year, he says.
"Our thinking is that this is a supply that we need to help create. Right now, we are working on a strategy for how to do that," Sterling says. "I can't go into much more detail yet, but we don't expect to buy these [offsets] on the open market. We expect we will have to engage much deeper in creating them."
Going beyond offsets
The company has announced plans to invest in a portfolio of "natural climate solutions" that will result in the volume of offsets it is likely to need by 2030. However, it does not plan initially to count these reductions against again specific goals, garnering praise from the NewClimate Institute and Carbon Market Watch in their recent assessment of 25 corporate net-zero strategies. Among other things, the two groups want to see companies take a "climate responsibility" approach that goes beyond carbon footprinting.
Part of the motivation for Maersk is to garner experience and lay the foundations for offset supply in the coming decades, says Sterling, but "it all boils down to the fact we have a pretty big responsibility with our emissions footprint and we need to pull all the levers at once".
[Keep up with Energy Monitor: Subscribe to our weekly newsletter]
Overall, Maersk's net-zero efforts have won it plaudits from environmental groups. "In its shipping segment it is doing well, and should be applauded for what it's doing," says Armstrong at T&E, although he notes that, as a very large and profitable company, it has the capacity and resources to take a leading position.
Armstrong raises concerns about Maersk's ability to source sufficient sustainable biomass to meet its future need for green fuels, some of its regulatory stances, and its expansion into air freight, which has even greater sustainability challenges relating to the availability of sustainable fuels. He also praises the company's ability to work with some of its leading customers on decarbonisation.
From transactions to relationships
Sterling at Maersk notes that this has been a big challenge. "Traditionally, container shipping has been super-transactional, with customers being very price-focused," he says. However, the Covid pandemic has shown that: "[Transport logistics is] strategically important to [clients], and so is green. Those two issues have great synergy."
Maersk's net-zero effort has also faced internal challenges. "We've had to rewire our thinking in terms of how we operate as a company," Sterling says. For example, the company has had to rethink how it goes about purchasing fuel, moving away from cost-focused, short-term trading to long-term arrangements with suppliers. "We cannot have a transactional relationship with our suppliers and expect them to develop green fuels," he says.
"We are doing it from the perspective that this is something that we must do, not something that we elect to do," Sterling sums up. "When you realise that this is something that our existence depends upon, and you put yourself in that mindset, a lot of it gets easier. Acting is risky, but not acting is far riskier."