China's car industry is not on track to meet the country's goal of reaching net zero by 2060, according to new research from Greenpeace East Asia. The industry is in line to peak carbon emissions in 2027 but plateau afterwards, decreasing emissions by around 1% a year for three years, and 11% by 2035.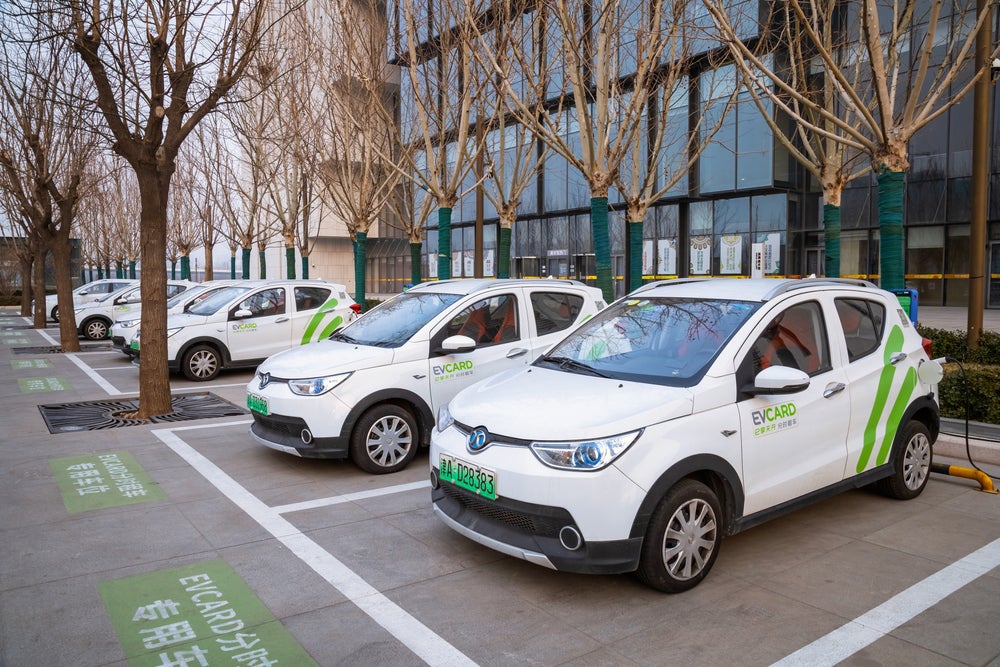 With emissions peaking in 2027, the industry would emit 1.75 billion tonnes of CO2. In that scenario, it would need to reduce emissions by around 3% of the peak each year to arrive at net-zero emissions by 2060; reducing emissions by at least 20% from the peak by 2035. The current 11% drop by 2035 would require extreme, potentially unachievable decreases later on, says Greenpeace.
To achieve a 20% decrease in emissions by 2035, zero-emissions vehicles will need to comprise 63% of total car sales by 2030 and 87% by 2035, the NGO adds. According to the analysis from consultancy Wood Mackenzie, China led the electric vehicle market during the first half of 2021; sales reached 900,000 EVs, with the share of EVs growing to 9.3%.