"To get out of this [energy] crisis, we need more and much faster deployment of renewables, and we need renewable power purchase agreements (PPAs) to help us get out of the situation in a sustainable way." That was the opening gambit of Paula Abreu Marques, a head of unit at the European Commission's directorate-general for energy, at the start of last week's RE-Source 2022 conference in Amsterdam, Europe's largest corporate renewable electricity sourcing event.
It fell on deaf ears, however, with most of the 1,000-strong representation of European business appearing unconvinced by the EU's charm offensive in light of the bloc's recent interventions in the region's electricity market aimed at tackling rising prices. The air was mutinous over the EU energy ministers' recent decision to introduce a revenue cap for electricity producers, with fears it could extinguish the very same renewables PPA market the Commission apparently cherishes.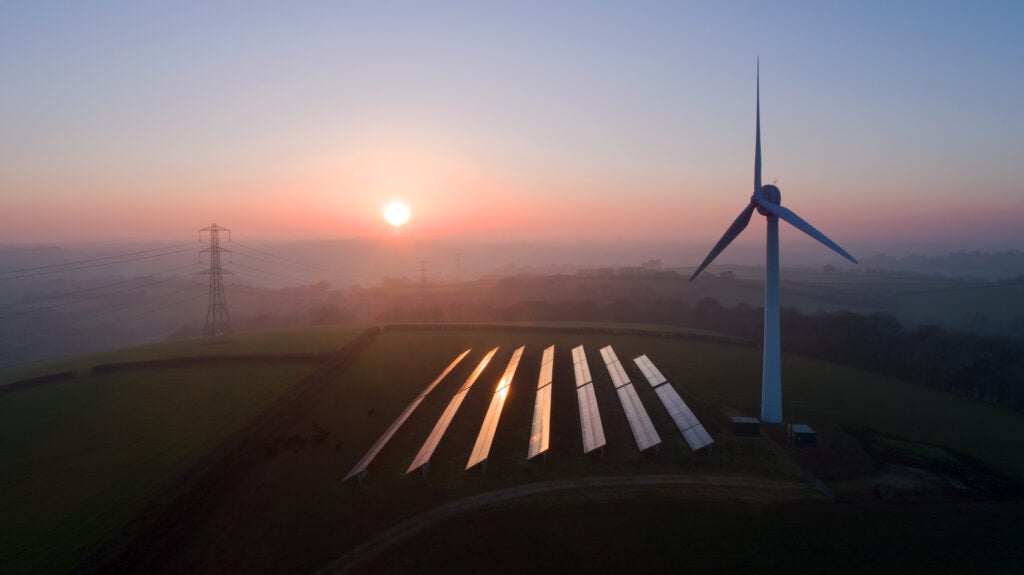 Commission calls for calm
The PPA market is already suffering. Corporate renewable PPA deals capacity in Europe grew by almost seven times between 2016 and 2021, but it looks like the energy crisis will make 2022 the first year they slow down, according to data from the trade association WindEurope. In the first ten months of 2022, corporate renewable PPA deals with a combined 3,491MW of capacity were signed in Europe, compared with more than 8,000MW for the whole of 2021.
The impact of geopolitical tensions, and resulting high energy prices and inflation, has led to a rise in the prices at which suppliers are offering PPAs. European PPA offer prices were up 10–15% in the first quarter of 2022, according to a report by the renewable energy platform Zeigo and market analyst S&P Global Platts. LevelTen Energy reports a similar price rise for the second quarter, with European P25 solar and wind prices – aggregated from the lowest quarter of solar and wind offers based on data from LevelTen's PPA marketplace – increasing by 16% to €66.07 per megawatt-hour (MWh). Prices are up nearly 50% year-on-year.
The corporate renewable PPA market, Marques pointed out, is still dominated by demand from large companies located in relatively few member states. By contrast, small and medium-sized enterprises (SMEs), which are suffering the most from high prices, remain reliant on short-term power contracts and the wholesale market. "Renewable PPAs can address both our short-term concerns as well as our medium-term objectives; they can bring more renewables projects to markets, and at the same time deliver cheap green electricity to our industry," she said.
In order for renewable PPAs to be made available to more offtakers, Marques identified three barriers to overcome: making it easier to sign multiple PPAs at once; expanding opportunities for PPAs to SMEs in all member states – including by addressing the financing risks through public guarantees – and supporting the development of both virtual and cross-border PPAs, including additional transmission options for cross-border capacity.
PPAs can also help grow Europe's burgeoning hydrogen market, added Marques. The REPowerEU plan has an ambition to produce ten million tonnes of hydrogen in the EU by 2030, a goal that Marques believes will require a market of around 500TW of renewable PPAs between renewable project developers and hydrogen producers. "Renewable hydrogen is a medium-term solution to address the security challenges faced in industry and in the transport sectors," she said. "Again, this shows the important role played by PPA markets in our energy transition."
On 30 September, the EU adopted a €180/MWh electricity revenue cap for inframarginal producers of electricity such as wind, solar and nuclear (inframarginal refers to the excess profits some power producers have reaped because of their low operating costs compared with the high gas price to which the price of electricity is tethered). The Commission estimates member states will be able to collect up to €117bn per year from the temporary revenue cap, which would go towards reducing bills for consumers. The agreement from EU energy ministers also allows member states to deviate from the €180/MWh threshold for individual inframarginal technologies, to maintain national caps, or to introduce uncoordinated additional measures.
"We understand this community is worried these measures will undermine market confidence in renewables PPAs," acknowledged Marques. "Allow me to assure you this is not the intention and that is correctly reflected in the legal text. The aim of the measure is to ensure there is a price signal and competition in the market, while at the same time redirecting windfall profits to help the consumers. Most importantly, the regulation was drafted specifically to ensure the continuation and acceleration of the renewables PPA markets."
Marques assured the audience the measure was "absolutely temporary", aiming to address the immediate concerns of businesses as well as help European households that cannot afford to pay their electricity bills. She also stated that €180/MWh is "well above existing and future spot market prices" to ensure it does not interfere with existing business models.
Corporates unconvinced
However, while most of the panellists were not opposed to some form of EU market intervention on energy prices, the prevailing sentiment was that the PPA market has been put at risk by the revenue cap.
"Any time there is regulation that introduces uncertainty in the market, you see a bit of a pause [in deals]," said Amanda Peterson Corio, global head of data centre energy at Google. "I think we are just trying to digest what came out on Friday [30 September]." She compared the situation with the US government's intervention in the solar industry earlier this year. As the US Department of Commerce attempted to introduce new tariffs on solar panels to bolster domestic manufacturing, "all negotiations went to a standstill as the industry tried to work out the effects on costs and contracting", recalls Corio. "It wasn't until the administration quickly came back and made it clear there was a two-year stay [on the tariffs] that markets started moving again."
Corio urged the EU to clarify uncertainties around the cap to get the European PPA market moving again. One of those uncertainties is around timing. "There is a lot of ambiguity around how long the cap will persist," she said. "Thinking about long-term contracts in particular, we need to have a better understanding of the timing so we can figure out how to value that and price it in."
There is also a need for "simplicity" in how the cap is implemented by member states, added Corio. "If countries pick different caps, or if there are different caps applied to different technologies, it is just going to further delay and stall the market."
That fear was reiterated by Philipp Pfefferle, director of BASF Renewable Energy, who pointed to the €130/MWh cap currently being discussed in Belgium. "This will not support investor confidence [in renewables] or negotiations for PPAs, so we do see quite a significant risk here," he said. He also stated BASF would "love to not see" the cap extended beyond the proposed 30 June 2023 deadline.
Although PPAs are specifically out of the scope of the revenue cap legislation, Pfefferle foresees some unintended consequences. For example, a cross-country PPA involves a company selling power at the power exchange in one country and then buying it back from a power exchange in another country. "So how are these transactions treated?" he says. "Because you are actually selling power to the power exchange. Will this be in line with the revenue cap? There is an interpretation of the legislation that says 'yes', but another that says 'no'."
[Keep up with Energy Monitor: Subscribe to our weekly newsletter]
Others were more forthright in their criticism. In certain countries, such as Greece, the revenue cap will completely prohibit the signing of PPAs, according to Nick Keramidas, EU & regulatory affairs director of the Greek industrial conglomerate Mytilineos. "This intervention is disappointing – alongside the disappointing delay on behalf of DG Competition in approving certain enabling schemes that could provide a breakthrough solution to help energy intensives to go down the road of corporate PPAs."
Without alterations to the cap, Keramidas believes the European corporate renewable PPA market will fall precipitously in the remainder of 2022 and into 2023. However, even before the cap was introduced the current volatility in energy prices had made it more difficult for buyers and sellers to agree long-term PPAs. Since they typically agree on a set price for 10–15 years, buyers risk losing money if market prices go down over time and sellers are at risk if wholesale market prices stay high for longer or go up further.
"Last week's decision from energy ministers is an unfortunate step in the wrong direction," summed up Joop Hazenberg, policy and impact director for the conference host, RE-Source Platform. "The potential of uncoordinated national revenue caps applying to PPAs risks chilling the market at a time when businesses need to secure stable energy prices more than ever. We call on EU member states to stick to the EU-wide cap, which is temporary and applies equally to all forms of inframarginal electricity production."