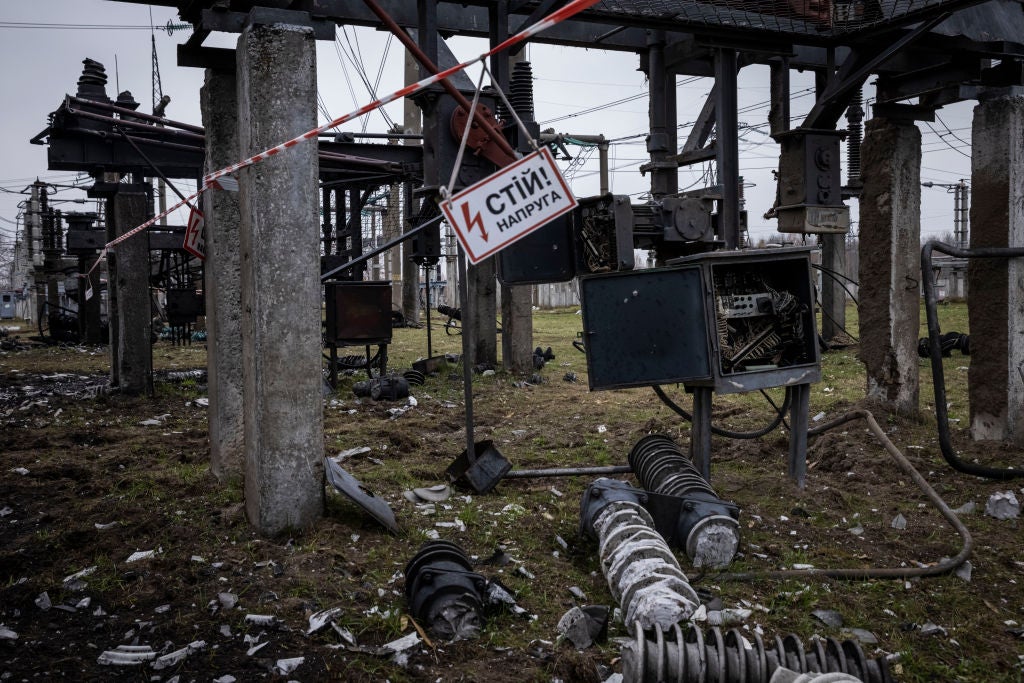 A slew of Russian missile and drone strikes have left millions across Ukraine without electricity, heating or water. Ukrainians are now preparing to endure a winter of power cuts that, for many, will prove deadly.
Following numerous defeats on the battlefield in recent months, the Russian military has concentrated its attacks on Ukrainian power facilities, fuel storage depots and waterworks. Sites across the country, from the capital Kyiv to Odesa in the south and both west and east Ukraine, have been hit.
In late November, Russian attacks cut off essential power to the country's four nuclear power stations, forcing all four of them into high-risk mitigation procedures, but renewable energy and other forms of power generation have been affected widely too.
An extremely bitter winter for Ukraine
Russia's widespread and intentional destruction of Ukraine's electricity installations means that the national power company, Ukrenergo, cannot meet 50% of demand as things stand. Another power supplier, Yasno, says Ukrainians are likely to face power cuts until March.
Already, some six million people have been left without electricity, according to Ukraine President Volodymyr Zelensky. To clarify, this means millions are without adequate heating, just as temperatures fall below zero in many parts of Ukraine.
[Keep up with Energy Monitor: Subscribe to our weekly newsletter]
A top Ukrainian official recently stated that Russia's attacks on Ukrainian energy infrastructure amount to genocide, adding that strikes on key facilities targeted "the full Ukrainian nation" and were an effort to force Kyiv to surrender.
The term genocide refers to an effort to wipe out a group of people. Russia denies having any such aim, but tens of thousands of people across Ukraine are at real risk of freezing to death this winter.
Editor's note: The original version of article appeared on our sister site Investment Monitor.