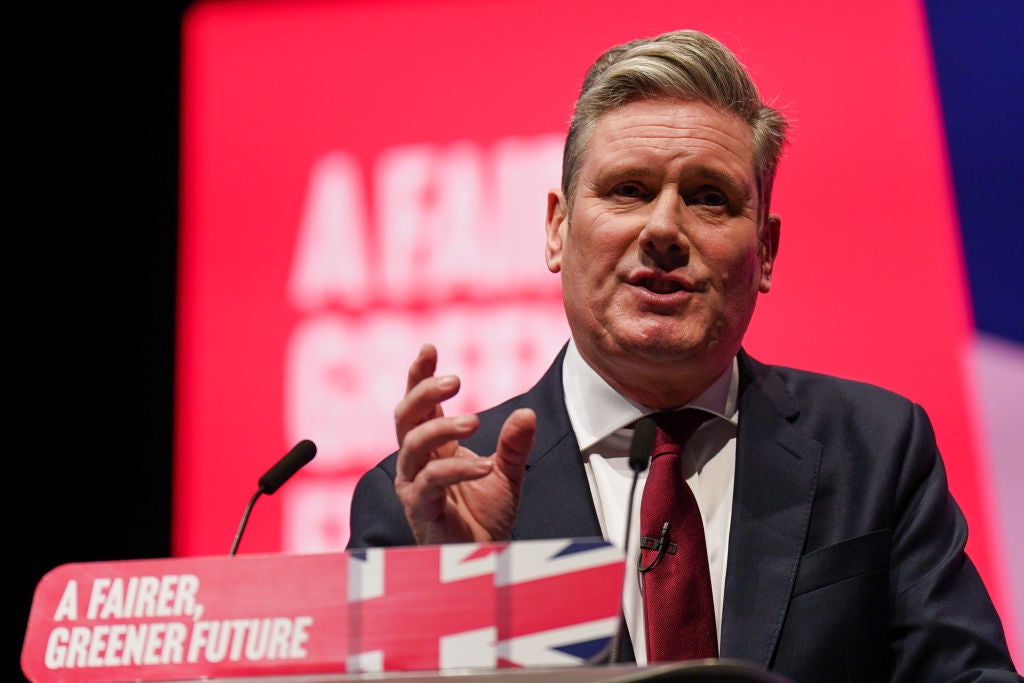 Plans for a state-owned power generation company, announced by the leader of the opposition Labour Party, have the potential to increase both inbound and outbound investment in the UK and fix a long-term problem with its energy sector.
Sir Keir Starmer unveiled his proposal to establish Great British Energy at the annual Labour conference on 27 September 2022. If Labour wins the next general election, the proposed company will be funded through a new sovereign wealth fund (the National Wealth Fund) and tasked with investing in renewable and alternative power projects (wind, solar, tidal or nuclear). It would not participate in the retail energy sector, just build new 'green' power plants.
The intention is to create something similar to EDF, the French state-owned energy company, which could invest both in the UK and, eventually, overseas. It will be able to invest independently and alongside private companies/investors.
Given it will be state-backed, although independently operated, it will have a higher risk appetite than purely private companies, allowing it to invest in emerging technologies (such as tidal) and hard-to-finance projects (such as nuclear reactors).
The potential upside for the UK energy market is clear: more capital investment pumped into the energy transition by a company whose profits will flow back into government coffers. There is also an opportunity for the UK to catch up with the international success enjoyed by other countries, and boost UK exports and outbound foreign direct investment (FDI).
Not having a state-owned energy company makes the UK an outlier
That the UK doesn't already have a state-owned power company is an anomaly for a major European economy. Internationally, the ownership of power plants by state-owned enterprises is very common.
An OECD report shows that, in 2016, only 38% of all global electricity generation assets in operation or under construction were entirely privately owned. All other assets had some form of state ownership, with 33% owned by unlisted, entirely state-owned enterprises. Of the 50 largest electricity producers worldwide in 2016, only 18 were entirely privately owned. Even if a government chooses not to invest in its own power assets, other governments will.
State ownership takes different forms for different countries. Companies such as Vattenfall (Sweden), Eskom (South Africa) and Comision Federal (Mexico) are entirely state owned. Others were once fully state owned but have since been partly privatised. EDF (France) and Ørsted (Denmark) are publicly listed but with their respective governments retaining a majority stake, while Enel (Italy) and Engie (France) are examples of listed companies in which governments retain just a minority stake.
The underlying ownership structures of Chinese energy companies are often opaque, but it is widely accepted that the Chinese government retains a level of control and influence over them. Chinese companies have also invested heavily in other energy companies. Energias de Portugal, for example, has been privatised, but its largest shareholder is now the state-owned China Three Gorges Corporation.    
Making the most of a booming renewable energy market
These state-owned companies are creating revenues and skilled jobs for owner countries in a market that is booming. At a time when global FDI volumes have been depressed, project numbers in renewable and alternative power grew 71% between 2019 and 2021, with the investment drive fuelled by the falling costs of renewables and widespread government commitments to net zero.     
The UK is a world leader in offshore wind, being the location of the largest offshore wind farm in the world, the 1.3GW Hornsea 2 site opened in 2022 off England's east coast. Only China has more operational offshore wind farm capacity than the UK and the UK pipeline for projects is the largest in the world.
Yet the UK has not fully capitalised on this success. Analysis by the New Statesman shows the UK state owns just 0.03% of the offshore wind capacity in the country, while the Danish government owns 20%. In total, there are 11 national governments, European and Asian, that own more of the UK's offshore wind portfolio than the UK does.
[Keep up with Energy Monitor: Subscribe to our weekly newsletter]
The former coalition government of the UK launched the Green Investment Bank in 2012 to invest in renewable energy. It played an active role in the acceleration of UK offshore wind in its early years but was only ever a financial investor rather than a developer in the projects it backed. In 2017, it and all its assets were sold to Macquarie Group of Australia.
In the nuclear sector, a reliance on foreign state-owned enterprises is having a detrimental impact on UK energy security. Again, the UK was a leader in the commercialisation of nuclear power, opening the world's first nuclear power station in 1951 and built a huge fleet of reactors. Then successive governments from the early 1990s broke up the state monopoly in the power sector and privatised all existing nuclear plants.
The biggest beneficiary of the sell-off was France, with its state-owned energy company EDF now owning all five of the operating and two de-fuelling reactor sites in the country. The UK has struggled greatly to build new nuclear power stations over recent decades. While there are various reasons for this, not having a state-owned company with the expertise to build new plants is a major factor.
Building nuclear power stations is very expensive and technically challenging. The pool of companies with the expertise to do it is shallow and those that can have limited development capacity. EDF will always prioritise securing the French fleet over building new reactors in the UK. Meanwhile, the UK government has gone cold on investment from Chinese state-owned companies and it has no national champion to turn to.
Potential for FDI through Great British Energy
The prospect of the UK finally having a national power company that can increase the country's energy security and then, eventually, compete with the likes of EDF internationally should be warmly welcomed.
The opportunities it would provide would not stop at UK borders. Further enhancing the energy sector skills base to support Great British Energy, the new company would hopefully be able to export UK expertise and UK technology around the world.
Of the ten companies that completed the most FDI projects in renewable and alternative power in 2021, half were at least partially state owned, according to GlobalData's FDI Projects Database.
Between 2019 and 2021, EDF announced 62 renewable and alternative energy FDI projects, with investment spread around the world. Western Europe was the biggest beneficiary, largely thanks to its Belgium subsidiary completing 20 domestic projects during the period.
It seems this is what Labour hopes to emulate, a state-owned company that has the risk appetite to invest in and perfect new power technologies, helping to meet net-zero targets at home and extend British commercial influence overseas.
More details of the Labour proposal will need to emerge ahead of the next general election, expected in 2024, and its funding is likely to be heavily scrutinised, but the broad outline of the proposal looks promising. It could allow the UK to make up lost ground to other major economies on the investment opportunities provided by the energy transition.
This article originally appeared on our sister site Investment Monitor.