The future oil and gas extraction plans of just 25 companies are set to blow the world's 1.5°C carbon budget, finds a new Energy Monitor investigation. The Net Zero by 2050 pathway from the International Energy Agency, published in 2021, concluded there should be no development of new oil and gas fields if the world is to reach net zero by 2050 and limit global warming to 1.5°C.
Energy Monitor maps out the data behind this recommendation, showing just how extensive the climate impact of the world's biggest oil and gas producers is likely to be.
Our analysis shows that the world's 25 leading oil and gas producers are extracting oil and gas from more than 3,700 fields around the world, with a further 300 planned in the immediate future. These fields collectively contain 500 billion barrels of oil and around 2,300 trillion cubic feet of gas, according to analysis of thousands of exclusive data points from our parent company GlobalData.
Using carbon equivalencies metrics from the US Environmental Protection Agency, we estimate that burning all that oil will generate 210 billion tonnes of CO2, while burning the gas will produce 130 billion tonnes of CO2.
The sum of these emissions (340 billion tonnes of CO2) represents 90% of the world's entire remaining carbon budget for 1.5°C, which is the volume of carbon emissions scientists estimate we can still emit and avoid the most devastating, irreversible impacts of climate change.
In November 2022, scientists behind the Global Carbon Project, an expert group that seeks to quantify global greenhouse gas emissions and their causes, estimated that the world's remaining carbon budget stood at 380 billion tonnes of CO2.
How well do you
really

know your competitors?

Access the most comprehensive Company Profiles on the market, powered by GlobalData. Save hours of research. Gain competitive edge.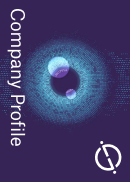 Company Profile – free sample
Thank you!
Your download email will arrive shortly
Not ready to buy yet? Download a free sample
We are confident about the unique quality of our Company Profiles. However, we want you to make the most beneficial decision for your business, so we offer a free sample that you can download by submitting the below form
By GlobalData
"This [GlobalData] data confirms what investors have known for some time: that a business-as-usual approach by the oil sector is bad for investors and catastrophic for the planet," Andrew Logan, senior director of oil and gas at the US climate think tank Ceres, told Energy Monitor. "The industry needs to focus on accelerating the transition to a low-carbon future, not investing in carbon-intensive assets that the world won't need, and the climate can't afford."
David Tong, global industry campaign manager at the NGO Oil Change International, adds: "This data shows it is too late to phase out one fossil fuel at a time, and it is no longer just enough to stop new fields. Some fields operating now will need to be closed early."
The companies analysed in Energy Monitor's investigation are the 25 companies that extracted the most oil and gas in 2021, when they collectively represented around 60% of global oil and gas production. They include Western oil majors like Shell, BP and ExxonMobil, as well as government-controlled national oil companies (NOCs) such as Saudi Arabia's Aramco, QatarEnergy, China National Petroleum and Algeria's Sonatrach.
The oil and gas fields data includes information such as remaining oil and gas reserves, location, participants and estimated final year of production. Many of the fields are joint ventures. For the overall emissions projection, such fields are only counted once, but for company-level analysis, they are attributed – in full – towards each participating company to represent the full reach of a company's carbon impact.
[Keep up with Energy Monitor: Subscribe to our weekly newsletter]
"[The] models and methods used to inventory emissions tend to understate the actual amounts emitted," notes Trey Cowan from the Institute for Energy Economics and Financial Analysis, a think tank. Projecting emissions based on the chemical contents of a cubic foot of gas or a barrel of oil does not tell the full story of what happens when those hydrocarbons are actually extracted. It does not account for the warming effect of methane that may be vented during production, or other energy inputs that may accompany extraction, such as in transportation.
"The newer hydrocarbon finds could be in more difficult areas – deeper, colder and farther – which increases production possibility of CO2 emissions," says Raj Shekhar, director of oil and gas at GlobalData. "The hydrocarbon dependence is decreasing in richer countries, but the emerging geographies are still far away from their peak demand, especially in countries like China and India."
On a company level, the 170 billion barrels of oil equivalent (boe) of oil and gas held in currently producing or planned fields by Saudi Arabian state oil company Aramco is by far the largest volume of reserves of any of the 25 featured companies.
The 68 billion tonnes of CO2 that burning these reserves would produce is more than six-times larger than the current annual emissions of China, today's largest national emitter.
Producing oil far beyond 2050
Western oil majors like Shell, BP, Eni, ExxonMobil and Chevron have all made pledges to reach net zero by mid-century, aligning themselves on paper with the emissions goal the Intergovernmental Panel on Climate Change says the world must reach if global warming is to be limited to 1.5°C.
Yet according to GlobalData's data, there are hundreds of operating and planned oil and gas fields whose current projected end-year is after 2050. Indeed, the average estimated end-year for operating and upcoming fields is beyond 2050 for companies including Shell (2050), ExxonMobil (2051), Equinor (2054) and Aramco (2064).
Energy Monitor's analysis shows that the majority of companies' reserves are held in fields that are set to keep producing beyond 2050. In the case of Aramco, three billion boe is held in fields set to end operation before 2050, compared with a massive 168 billion boe held in fields ending after 2050.
While the majority of oil and gas will likely be extracted long before their projected end-year, the findings give a sense of how far operations are currently skewed beyond 2050.
"It is clear that to limit warming to 1.5°C by 2100 without significant temperature overshoot, there is no space for new long-cycle oil and gas projects," says Mike Coffin from the not-for-profit Carbon Tracker. "It is hard to see how companies planning new projects can be considered aligned with 1.5 degrees".
A number of companies featured in the story were contacted by Energy Monitor.
In response, a spokesperson for ExxonMobil defended the company's strategy as necessary for energy security, saying: "As the world continues to face the challenge of securing adequate energy supply while ensuring the energy transition proceeds at pace, there are some who believe that society's efforts should be solely directed toward the energy transition without considering the very real consequences of not ensuring energy security.
"ExxonMobil sees the situation for what it is: there are two challenges of great importance, both necessitating the full cooperation and effort of companies, governments and NGOs worldwide." It added that the company's "aim" is to achieve net zero across scope 1 and scope 2 greenhouse gas emissions by 2050.
A Shell spokesperson said: "We believe our targets are aligned with the ambitious goal of the Paris Agreement: to limit the increase in the global average temperature to 1.5°C above pre-industrial levels. There is no standard methodology to determine how to align companies' plans and targets with the goal of the Paris Agreement.
"Continued, targeted investment in oil and gas will remain necessary to meet the world's energy demands over the coming decades as the world transitions to a lower carbon future."
A TotalEnergies spokesperson said: "The world's energy mix needs to change if the objectives of the Paris Agreement are to be achieved. As a broad energy company, TotalEnergies has factored this development into its strategy and set itself the ambition of achieving carbon neutrality [net-zero emissions] by 2050."
Oil companies could blow the carbon budget further
The oil and gas fields used to calculate emissions projections do not tell the full story of assets held by oil companies.
In the case of NOCs, which have exclusive rights to a country's oil and gas, not all the hydrocarbons they plan to extract are necessarily represented in the fields listed as producing or planned. Take the examples of QatarEnergy and the National Iranian Oil Company: these companies are joint controllers of the largest gas field in the world, the North Field-South Pars, which contains around 10% of the world's known gas reserves.
Such is the vast size of North Field-South Pars, the participating companies have broken it down into smaller sub-fields, including North Field East and North Field South, as well as South Pars 1-21. However, even when all the sub-fields are combined, their contents still only represent a fraction of the 900 trillion cubic feet that the field is estimated to hold in total. There is currently no commitment from Qatar or Iran that they will not completely exhaust the entire North Field-South Pars field.
GlobalData also lists some 4,200 fields that the 25 analysed companies collectively participate in, where the volume of hydrocarbons contained is yet to be ascertained, and there are no immediate plans to commercially develop them. This is a greater number than the 4,000 currently producing or planned fields.
While net-zero policies may mean many of the fields are ultimately deemed unviable, the past year has seen oil prices reach heights not witnessed since 2012, following the shock to energy markets triggered by Russia's invasion of Ukraine.
Oil companies have as a result seen revenues rocket, with both Shell and ExxonMobil recording a near doubling of revenues for the period Q3 2021–Q3 2022, compared with the same period over the previous year.
High oil prices and buoyant bottom lines increase the likelihood of companies developing assets for which they currently have no extraction plans. Alongside countries like the UK encouraging more oil and gas extraction in its energy security strategy and Saudi Arabia promising to produce more oil, this risks Big Oil further blowing the world's carbon budget.
In December 2022, Carbon Tracker warned that oil companies are currently taking advantage of their increased profits to invest billions in new production that will "tip the world towards climate catastrophe".
For climate change analysts, such investments are a wasted opportunity that could have helped put oil majors on a path to net zero.
"The record windfall profits recorded by Big Oil last year – $2trn above 2021 income – are half of what the world needs in clean energy investments by 2030 to stay on a 2050 net-zero pathway," says Maria Pastukhova of the think tank E3G. "These unplanned resources created a once-in-a-lifetime opportunity for these companies to future-proof themselves by transitioning their portfolio away from oil and gas."
"We know that in order to keep our climate safe and below the 1.5°C warming threshold, we need to move away, not lock in, our reliance on risky fossil fuels," says Patrick Grenter from the US-based grassroots environmental organisation Sierra Club.
"To see the biggest fossil fuel companies plan to lock in oil and gas extraction beyond 2100 makes it impossible for the rest of the world to manage the safe, equitable and necessary decline of oil and gas production by 2050 – which is absolutely vital to avoid the worst impacts of the climate crisis."