"Carbon neutral" is a claim we are used to seeing on products these days, whether it be everyday goods or airline tickets with carbon offsets, but the European Consumers Organisation (BEUC) says this is almost always a lie. It has been working with the European Commission on a new greenwashing law that would rein in these kinds of claims. It wants to end the free-for-all of companies claiming products are "green", "eco" or "environmentally friendly" with no factual basis.
"Carbon neutral is never true," Dimitri Vergne, BEUC's sustainability team leader tells Energy Monitor. "We feel even if you use a reliable and trustworthy mechanism [to prove carbon neutrality], which is often not the case, you can never guarantee to someone the product you are buying will be carbon neutral."
The Commission is putting the finishing touches on an EU 'anti-greenwashing law' that has been a long time coming. It was first previewed at the end of 2019 in the EU Green Deal put out by Commission President Ursula von der Leyen shortly after she took office. The goal was to make companies "substantiate green claims against a standard methodology to assess their impact on the environment". However, since then the proposal has been repeatedly delayed because of controversy over what standard methodology should be used.
The plan now is to use an EU methodology called Product Environmental Footprint (PEF), which has been in use since 2010 but continually revised over time. This uses a life cycle analysis to measure the environmental performance of a product throughout the value chain, from the extraction of raw materials to end-of-life, across 16 environmental impact categories. It can also measure the footprint of an organisation that claims to be green or to be reducing its emissions. PEF was designed to replace the myriad methodologies on the market that are confusing at best and misleading at worst.
The PEF approach has been welcomed by BEUC and also ECOS, an environmental NGO focused on standards, which has long complained of a 'Wild West' of green claims. There are more than 200 environmental labels in use in the EU and a 2021 study by the Commission found that 40% of these green claims are exaggerated, false or deceptive.
EU greenwashing law: too much about CO2?
However, not everyone is a fan of PEF. Life cycle analysis is a complicated and developing science, and there are concerns it is still heavily weighted towards the thing that is easiest to measure: direct [CO2] emissions. This, some argue, could ignore other environmentally important factors such as recyclability and toxicity. For instance, textiles could score well for being mass-produced in a way that lowers production emissions but could be using toxic chemicals that harm the earth. FEVE, the European federation of glass packaging makers, has argued that recyclable and reusable products like glass are unfairly penalised by PEF because they are energy-intensive to make but can be infinitely recycled. That infinite reuse is not considered by PEF's metrics on recyclability, which just looks at whether the product can be recycled or not.
How well do you
really

know your competitors?

Access the most comprehensive Company Profiles on the market, powered by GlobalData. Save hours of research. Gain competitive edge.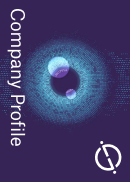 Company Profile – free sample
Thank you!
Your download email will arrive shortly
Not ready to buy yet? Download a free sample
We are confident about the unique quality of our Company Profiles. However, we want you to make the most beneficial decision for your business, so we offer a free sample that you can download by submitting the below form
By GlobalData
Vergne says BEUC is sympathetic to these concerns, and it has been working with the Commission to find a balanced way to measure claims. "We like PEF, but we know it has some limitations. With something like textiles, it fails to capture hazardous substances or the release of microplastics. We have been discussing this with the Commission a lot and... [it] has said this PEF method would be the basis, but where it fails to capture the environmental impact of a certain sector it would need to be complemented."
[Keep up with Energy Monitor: Subscribe to our weekly newsletter]
According to a leaked draft circulated in January 2023, the law would try to get around this particular issue by banning any green claim on a product containing hazardous substances, even if it has very low CO2 emissions. The draft also says that the Commission will refine specific PEF methodologies for textiles and packaging, among other product categories. Once these sector-specific PEF methodologies and corresponding labelling schemes are approved by expert groups made up of national representatives, they will become legally binding across the EU through delegated acts that follow adoption of the primary greenwashing law. According to the draft, businesses will be given some flexibility in choosing which PEF methodology they wish to use.
It will be up to national governments to monitor and assess green claims, and to issue penalties to companies violating the law. Each government will have to set up a "system of verification for the substantiation of environmental claims" and inspections will have to be carried out by "independent verifiers". The level of penalties for non-compliance can be determined by each government, but they should be "effective, proportionate and dissuasive", and take into account the gravity of the infraction and "the economic benefits derived" from the misleading claim, according to the draft.
Two legal tracks
The draft proposal could still change significantly between now and when it is expected to be published, in March, and it will change further as it works its way through the legislative process in the European Parliament and Council. Consumer advocates will be watching the process to make sure the ambitious plans in the draft are not watered down by national governments that do not want the burden of enforcing it.
At the same time, these advocates are watching a parallel piece of legislation already working its way through the Parliament and Council – a green-minded revision of the EU's unfair commercial practices law.
Vergne says it is this legislation BEUC hopes can be used to crack down on carbon offsetting schemes, as widely used by airlines. "One of the biggest problems we see is the claims which are based on [carbon] offsets," he says. "This revision of consumer law is to make it more fit to take on the rise in greenwashing. It is an uphill battle, but we are trying to [convince lawmakers] to ban claims such as 'climate positive' or 'carbon neutral'. The European Parliament is discussing this at the moment." BEUC's goal is to have the final text forbid a company from giving a consumer the impression that a carbon offset, for a flight or a product, makes that purchase climate neutral.
However, airlines have insisted that offsetting programmes really can make a flight carbon neutral. Austrian Airlines, for instance, says the two ways it offers to offset flight emissions, which it calculates during the booking process, "make your flight carbon-neutral". Customers can either pay a donation to "climate protection projects" like solar photovoltaic installations or they can pay to fund the use of sustainable aviation fuel (SAF). "With the use of SAF you can fly completely carbon-neutral with us using the quantity of SAF required to achieve full carbon reduction," the company promises. For the moment, these kinds of claims are not independently verified. If the EU greenwashing law passes, the claims would have to pass muster with the EU PEF.
BEUC is also lobbying for stricter controls on claims related to future environmental performance. "These are things like an airline promising you they will be carbon neutral in 2050, or a water company saying they will reduce their carbon footprint by 90% by 2035. We are saying if you engage in these kinds of claims you need to set up and disclose a full implementation process to show you are really serious about this, with milestones – not just relying only on carbon offsets," Vergne says.
The hope is that the new EU anti-greenwashing law and revised commercial practices law will work hand-in-hand to curb the explosion of greenwashing claims currently seen on the market. Vergne says both are needed to achieve this; the former to set the overall aim and the latter to lay out many of the practicalities and bring the concept into line with general EU consumer law.