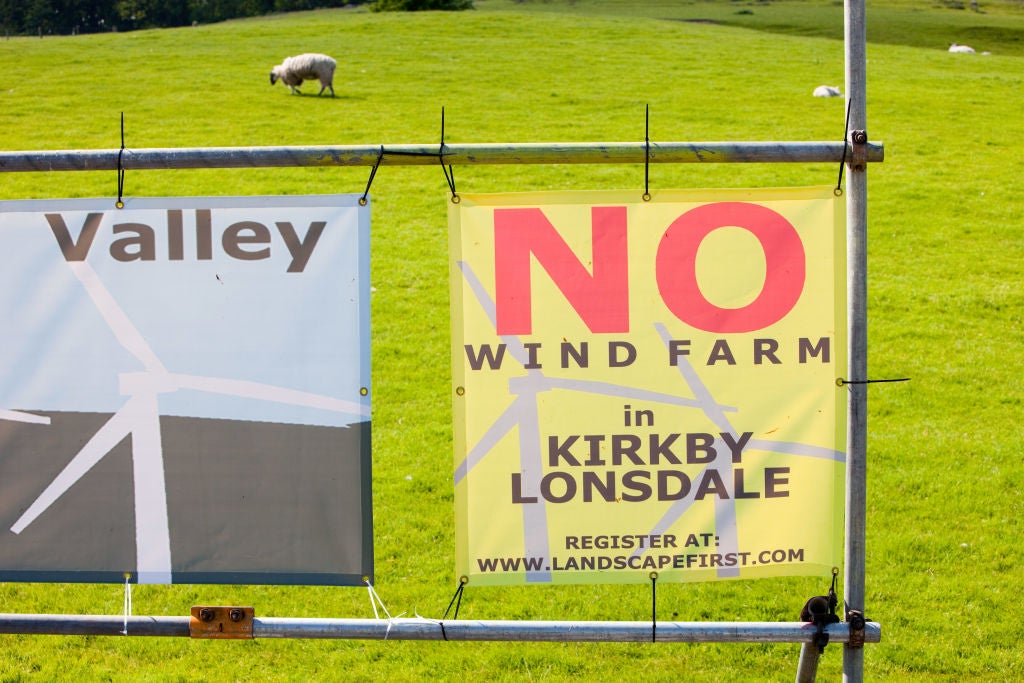 Last September, then-UK Prime Minister Liz Truss announced, as part of her mini budget, an end to England's moratorium on new onshore wind power, which had been in place since 2013. Renewable energy enthusiasts were elated. But the news was quickly overshadowed by the financial aspects of the budget, which depressed the pound, spooked investors and eventually led to Truss's downfall.
With Truss's abrupt replacement by Rishi Sunak a few weeks later, the end to the moratorium was in question – particularly because Sunak had opposed onshore wind during his leadership campaign against Truss in July. In December he was convinced by renewable energy enthusiasts within his Conservative Party that ending the moratorium made sense – but with a caveat. The national government would not stand in the way of new onshore wind, but it would pass responsibility for the approval of such projects to local authorities.
Critics say that approving onshore wind projects, which are controversial with some environmentalists and nature enthusiasts for their effect on ecosystems and rural aesthetics, will be even more politically difficult for local authorities than it was for the national government. It is exactly these kinds of issues that drive voting decisions in local council elections. If national politicians were worried about political blowback from approving onshore wind, local politicians will be doubly so.
"This has tremendous challenges," Alan Whitehead, an MP from the opposition Labour Party, said at an event organised by non-profit The Nature Conservancy in London in February. Casting doubt on the UK government's plans for onshore wind, he said: "We need to get a much more national picture of where the best places for developing wind are and not leave it to the whims of some local actors in deciding that's not for us here, it should be somewhere else. There needs to be a national land use plan."
A high bar for UK onshore wind
It is not just the politics that will be difficult for local authorities. The government has consulted on the language for this new regulatory regime, and some local authorities are alarmed by the text that is on the table. "At the moment, the wording actually keeps us [in] the same [place] as the moratorium," said Pippa Heylings, a local councillor for the district of South Cambridgeshire and deputy chair of the national Local Government Association's environment board, at The Nature Conservancy event.
The current language says that projects can only be approved if the local authority has adequately addressed potential impacts, and if the project has "community support". "What does it mean subjectively to say 'adequately addressed'? In the opinion of whom?" asked Heylings. "Where else do we have something that just says, 'with community support?' It's set the bar higher than any other kind of energy installation if we keep the wording at the moment."
How well do you
really

know your competitors?

Access the most comprehensive Company Profiles on the market, powered by GlobalData. Save hours of research. Gain competitive edge.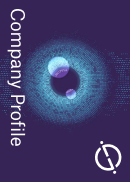 Company Profile – free sample
Thank you!
Your download email will arrive shortly
Not ready to buy yet? Download a free sample
We are confident about the unique quality of our Company Profiles. However, we want you to make the most beneficial decision for your business, so we offer a free sample that you can download by submitting the below form
By GlobalData
The other problem, she said, is that the text is silent on how new onshore wind projects would fit into the local and national electricity grid. "While public support [for onshore wind] has been growing during the moratorium, the capacity of the grid to take on onshore [wind] has completely been reduced," she said, referring to a lack of infrastructure upgrades as electricity needs have increased.
"What we're finding now on the local level is that even if you plan for this and would like to do it, the cost of strengthening the connections to the grid and improving the grid capacity is leading to what we call 'gridlock'." She said she wants a statutory duty on grid operators to cooperate inserted into the text.
There is no ambition for onshore wind in these proposals. As they stand, the proposed changes do not give the industry, communities or businesses the confidence to start investing in onshore wind in England again.

James Robottom, RenewableUK
Whitehead also noted that if local authorities are left to foot the bill for necessary grid upgrades, they will likely be wary of approving any new onshore wind projects. He said potential impacts on nature and the environment should be guided at national level rather than left to the local authority to determine. This could be done via mapping, which would predetermine well-suited sites with faster permitting, as has been done in the US. A representative from the UK's Department for Business, Energy and Industrial Strategy said at the London event that help or support could come from central government, though this is not envisioned in the text put forward for consultation by Sunak's administration.
Dan Stone, a senior planner at the charity Centre for Sustainable Energy, opined: "Neither local government nor national government should do it. They're both really poorly placed to do that. Why should they do it? We're not doing it for solar, or any other form of renewables." The analysis should be done based on the best available science, he said, which is usually something the company developing the project will have done themselves.
"In terms of the data that local planning authorities have, I'm really doubtful whether some of the areas [they would] identify as suitable for onshore wind really are suitable in technical terms," he added.
Wind power businesses have not been impressed with the government's plan either. "The fact is that there is no ambition for onshore wind in these proposals," says James Robottom, head of onshore wind at industry association RenewableUK. "As they stand, the proposed changes do not give the industry, communities or businesses the confidence to start investing in onshore wind in England again from a completely standing start."
"The government should focus on ensuring that community engagement is carried out well by the industry rather than trying to create arbitrary tests or metrics which will only give a partial impression of local opinion," he added.
Public support
Why did the Conservative government under former Prime Minister David Cameron ban UK onshore wind in the first place? Among Conservatives, for whom rural issues tend to be quite influential, there was a big pushback against onshore wind from those who thought it ruined the aesthetics of the rural landscape. There were also objections from nature groups, who said the installations harm wildlife like birds and damage ecosystems. Why not instead focus on offshore wind where the turbines cannot be seen? The answer, climate activists say, is that it is much harder and more expensive to build offshore wind.
Since then, much has changed, and the Conservative Party is more divided on the topic. Public worry over the climate crisis has grown ever-more acute. And the spike in energy prices over the past two years, partly driven by the war in Ukraine, has certainly influenced the government's thinking about ruling out a potential source of cheap domestic energy.
The problem is that even though polls consistently find that 70–80% of people are in favour of wind energy across Europe, most people do not want to see turbines in their own area – a phenomenon known as NIMBYism (Not In My Back Yard). This means that a project under consideration can quickly attract a groundswell of local opposition, so much so that onshore wind projects usually have to take out insurance against litigation risks and political U-turns. "If you have a campaign behind it, the number of individual responses against an application or for it makes a real difference," noted Heylings. And it is much easier to garner a groundswell of local opposition to an onshore wind project than in support of it. This is by no means limited to onshore wind in the UK, with similar reactions seen in other European countries such as The Netherlands.
However, Noor Yafai, Europe director of policy and partnership at The Nature Conservancy, said in London that nature groups are not as opposed to onshore wind as ten years ago, and that they can also help local authorities with approvals. "Part of how we can do that is to support local authorities with the latest science on the mapping of areas where you would have low conflict with biodiversity." She pointed to The Nature Conservancy's Site Renewables Right, a map of areas in the central US where wind and solar can be developed while avoiding important wildlife habitats, as an example of this.
Conservative MP Chris Skidmore agreed at the event that attitudes are changing. He insists his party's intention is to increase UK onshore wind, not stand in its way. "There is a renewed interest in onshore wind," he said. "The net-zero review Mission Zero, which came out in January, made onshore wind one of the ten key ten-year missions where we believe we can achieve net zero in a more affordable and efficient way if we're able to set out a long-term programmatic structure for delivery and implementation." That mission can pave the way for an "onshore wind revolution" he said.
However, not everyone within the Conservative Party is as enthusiastic about onshore wind as Skidmore.
Skidmore said the UK government must push forward regardless: "We have about 14GW of onshore wind currently in the UK. That is a paltry figure compared to our European neighbours, and it's a figure that's been suppressed due to decisions taken a decade ago. We need to see significant expansion of onshore wind in the UK. I expect in all honesty we should be looking at least toward 30GW by 2030."
Editor's note: The source of the final data visual has been updated to GlobalData.