It is one of the ironies of the energy transition that soaring natural gas prices are, in some countries, prompting calls for relief from exactly the environmental and social levies that aim to insulate consumers from high energy prices. In the UK, politicians and energy bosses – from both conventional and green energy companies – are calling for changes to a range of green and social charges in a bid to ease a looming cost-of-living crunch.
Some right-wing politicians see an opportunity to cut back spending on a climate crisis they consider overblown. Other commentators are more concerned with funding renewables, energy efficiency programmes and help for the fuel-poor in the most equitable way possible. Questions about funding the transition to a net-zero economy will only grow more pressing.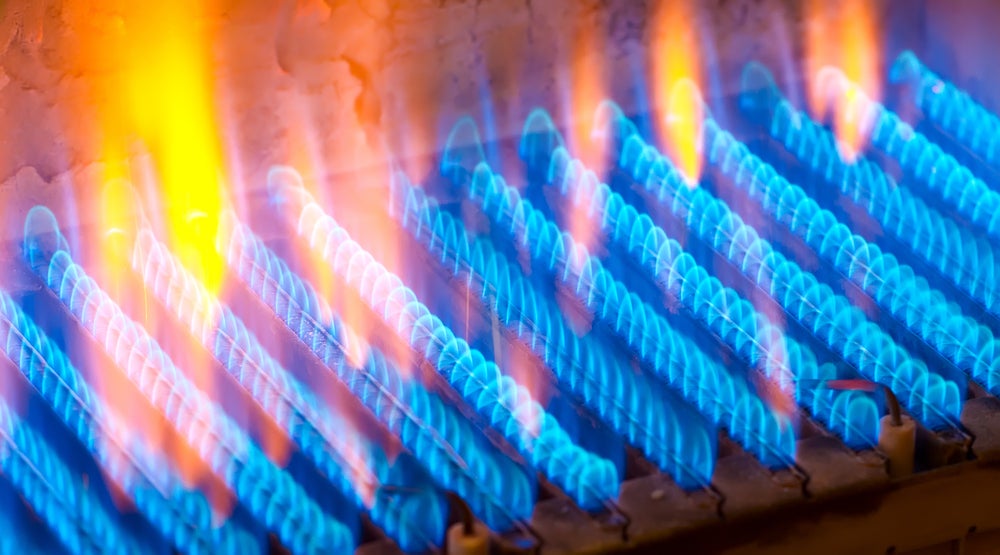 Concerns about green and social levies, revived by the squeeze in natural gas supplies since September 2021, have been given urgency by the forthcoming review of the UK's Energy Price Cap. This limits how much retailers can charge domestic consumers per unit of gas and electricity. Set by energy regulator Ofgem at six-monthly intervals, the cap is currently fixed at £1,277 for the average household on a standard gas and power tariff. Analysts expect Ofgem to raise it by around 50% at the next review in April 2022.
The government is considering a range of measures to provide relief, including removing the 5% value-added tax on energy, providing rebates on bills and offering energy retailers short-term funding to tide them over during current high wholesale prices. The opposition Labour Party is calling for a windfall tax on oil and gas companies. However, a growing number of voices are targeting green and social levies.
Levy relief
Some, such as right-wing Conservative members of parliament in the Net Zero Scrutiny Group, want to see these levies suspended to provide relief to consumers. MP Robert Halfon has claimed such costs represent 25% of consumers' bills (the actual figure is around half that).
The CEO of Centrica, one of the UK's largest energy companies, has called for green levies to be shifted to general taxation. Writing in the Sun, Chris O'Shea argued this would slash bills by £170 "overnight". He wrote that "funding environmental costs through the bill means every customer pays the same amount, regardless of how rich or poor they are".
Some leading green energy advocates agree. Dale Vince, the high-profile boss of green energy supplier Ecotricity, described the levies as "a stealth tax" and argued other industries, such as farming, the railways and aviation, are subsidised by the taxpayer rather than directly by their customers.
Most analysts stress that environmental and social levies represent a small and stable part of consumers' bills, and that the affordability problem is squarely the result of rising gas prices. However, there is an equity case for moving these charges to general taxation, says Josh Emden, a research fellow at the Institute for Public Policy Research (IPPR), a centre-left think tank. He quotes a 2018 study by the UK Energy Research Centre that found funding low-carbon transition programmes from taxation would reduce the costs paid by 70% of households.
"However, we would argue that, if you are moving this funding over to the Treasury, you would need a long-term commitment to continue to fund these schemes," he says. "This is why you have some Conservative MPs backing this, because they would like to see these measures scrapped altogether."
Legacy obligations
Juliet Phillips, a senior policy advisor at think tank E3G, argues there is a case to shift "legacy obligations" – levies that are directed towards subsidising operating renewable energy projects – to general taxation. She notes that because these are tied to long-term contracts signed by government, they are at little risk of being cut in the annual budget process. "They have been really important over the years for igniting a globally competitive renewables industry, but now is the time to move them into general taxation as a more progressive way to cover their costs," she says.
Ed Birkett, head of energy and environment at centre-right think tank Policy Exchange, notes the important role of green levies in bringing down overall system costs. "A lot of these green levies are helping to reduce energy bills," he says. "When you have more wind farms, you have lower wholesale electricity prices." He also notes that the contracts for difference that now support renewable energy projects mean the government receives payments from renewable energy generators when wholesale prices are high (in exchange for payments to generators when prices are low). "This is cushioning the impact of the gas price rise," he explains.
As Policy Exchange noted in a paper in October 2021, "any cuts to new renewable energy projects could actually increase energy bills", because wholesale electricity prices are currently much higher than the cost of new offshore wind farms.
Decarbonising heat
Aside from renewables, other elements of the low-carbon transition also need funding, notably the decarbonisation of heat. Here, improving insulation in the UK's aged housing stock is a priority, and the UK needs to dramatically ramp up the replacement of gas-fired boilers with heat pumps from around 30,000 last year to around one million a year by the end of the decade. This would require £3bn in support each year by 2030, according to projections from the Green Alliance.
There was a clear case for investing in these measures in the context of the economic recovery from the Covid-19 pandemic, says Emden at the IPPR, and now, with a gas price crisis, that case has become even more compelling. "The big problem is that these technologies still require substantial upfront costs, even if the running costs will be lower," he says. The IPPR is calling for low-cost loans and grants for poorer households.
Phillips at E3G identifies a couple of sources of potential funding. First, the UK's Green Gilts programme is slated to raise £16bn from the sale by the government of green bonds over the next three years. In addition, the UK's recently established Infrastructure Bank could provide concessional lending to banks or local authorities, she suggests, particularly for greening homes. "This is probably one of the biggest climate investment gaps," she says.
Medium-term models
These measures will take years to seriously bear down on consumers' energy costs. In the meantime, there is a broad consensus that targeted support for poorer households will be needed. For the medium term, other countries offer alternative models of funding the low-carbon transition.
In Germany, the new 'traffic light' coalition government plans to phase out the Renewable Energy Sources Act (EEG) levy, the charge on electricity bills that has funded the country's dramatic expansion of renewable energy capacity over the past two decades. That levy climbed from around €0.1 per kilowatt hour (or 5% of the total) in 2007 to almost €0.7 in 2017 (24% of the total), raising around €25bn annually to subsidise wind and solar power.
By 2023, the EEG levy will end, with the government instead funding the ongoing energy transition from Germany's new emissions trading system, which introduces a carbon price on domestic heating and transport fuel. This is an acknowledgement that the focus of decarbonisation now needs to shift from the power sector – which is already at 45% renewables and is targeting 80% by 2030 – to transport and heating.
[Keep up with Energy Monitor: Subscribe to our weekly newsletter]
It is also a recognition that the EEG has served its purpose in terms of increasing renewables capacity and reducing its costs, says Thorsten Lenck, senior associate for power market design and renewable energy at German think tank Agora Energiewende. The goal now is to increase prices for fossil energy while lowering the cost of power, he says.
Politics and policy
However, while the shift might be good policy, it remains to be seen whether it proves to be good politics. While the EEG levy will disappear, bills themselves are unlikely to fall because of higher wholesale power prices feeding through to consumers. "It would be better if electricity bills overall were decreasing," Lenck notes.
In Germany, too, support will be needed to protect poorer households from rising wholesale energy costs, says Simon Müller, director for Germany at Agora Energiewende. However, "to ensure favourable energy prices in the long term, the solution is to expand renewables. This is the way to make green technologies competitive and to successfully transition Germany's industrial base into the age of climate neutrality."
Over the longer term, this is also the lesson for the UK. Any response to high fossil fuel prices that does not seek to cut the country's dependency on those fossil fuel prices is likely to be doomed to failure.