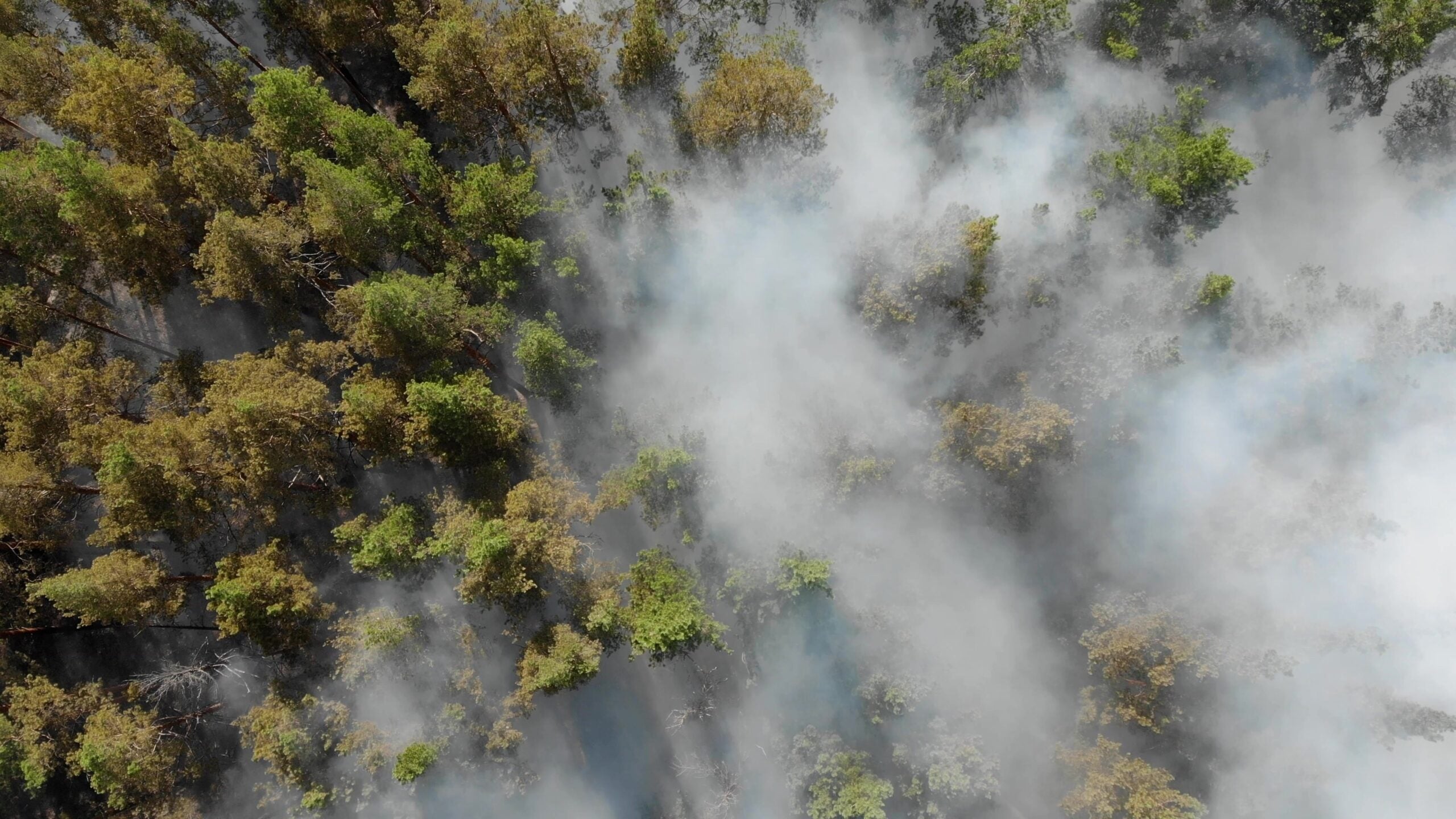 Greenhouse gas (GHG) emissions across nine of the world's largest food companies have risen by a combined 27 million tonnes of carbon dioxide equivalent (MtCO2e) in the past 12 months. Carbon footprints increased by 7% on average in the most recent year of reporting, as brands struggled to contain their scope 3 emissions.
Just Food assessed the performance of Danone, General Mills, JBS, Kellogg, Kraft Heinz, Mars, Mondelez International, Nestlé and PepsiCo against their net-zero carbon reduction targets. Tyson Foods, the US-based meat-processing major, was also assessed but is the only company yet to report on its full value chain emissions (scope 3).
Data weren't always easily accessible, with figures pulled from sustainability updates, company websites, net-zero road maps and reports to the Carbon Disclosure Project (CDP), as well as direct consultation with the companies. Comparing one with another is fraught with uncertainty given varying methodologies, the lack of primary data being used, the omission of some emissions from scope 3 reporting and ever-changing guidance. However, the analysis clearly shows the scale of the challenge the biggest packaged food companies face in shrinking their footprints.
Direct emissions (scopes 1 and 2) have dropped at all but three companies, which is good news. However, only two companies, Danone (5%) and Nestlé (0.2%), have managed to reduce their scope 3 emissions in the latest 12-month period: given that these often represent 90% or more of a food company's footprint, this increase constitutes millions of tonnes of GHGs and could put 2030 reduction targets in jeopardy.
At Kraft Heinz, for example, Scope 3 emissions jumped 76% from 25MtCO2e in 2020 to almost 44MtCO2e in 2021. A spokesperson offered little explanation for the shift: "This is something we plan to address in the first half of next year when we share our SBTi [Science-Based Targets Initiative]-aligned targets." The company has yet to set a baseline for this target. However, using 2019 (the baseline for many of the company's environmental metrics) as an example, Kraft Heinz would need to slash emissions from the current 44MtCO2e to well under 20MtCO2e by 2030. That is a tall order.
Others are facing up to the reality of similarly steep downward carbon curves.
How well do you
really

know your competitors?

Access the most comprehensive Company Profiles on the market, powered by GlobalData. Save hours of research. Gain competitive edge.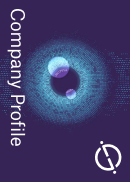 Company Profile – free sample
Thank you!
Your download email will arrive shortly
Not ready to buy yet? Download a free sample
We are confident about the unique quality of our Company Profiles. However, we want you to make the most beneficial decision for your business, so we offer a free sample that you can download by submitting the below form
By GlobalData
Decoupling growth from carbon
At Mars, emissions have begun to creep back towards its 2015 baseline figure of 31.2MtCO2e. The company has set a target to cut that by 27% by 2025, meaning emissions must be no more than 20.5MtCO2e. Currently, the confectionery-to-pet-food group is at 29.3MtCO2e, so savings of some 9MtCO2e are needed over the next nine years. A spokesperson notes total emissions have come down 6.1% since 2015 despite the business growing by almost 28%.
Some of the companies said their carbon was climbing on the back of additional sales, with scope 3 emissions increasing at General Mills (4%), JBS (6%), Kellogg (4%), Mondelez (4%) and PepsiCo (7%).
At PepsiCo, scope 3 emissions were up to 58.4MtCO2e in 2021, which is 5% more than its baseline year in 2015. That the company has cut scopes 1 and 2 by 25% versus 2015 shouldn't be forgotten, but they account for just 7% of its total emissions; the rise in the other 93% means the company's overall footprint in 2021 was greater than the baseline in 2015. PepsiCo says progress in 2021 was "negatively impacted by increased packaging use, transportation, third-party manufacturing, and other purchased goods due to business growth".
Climate targets are rightly tracked against baseline years but looking at the most recent 12 months shows how difficult it is to decouple growth with carbon. Indeed, the PR bounce from the commitments many made running up to and during last year's COP26 climate talks in Glasgow has been replaced by the stark reality of how to achieve them – and in the middle of a cost of living crunch and supply chain crisis. As one commentator noted in the Financial Times this month, net-zero pathways are "hostage to pricing, competition and regulators".
A detailed analysis of Danone's net-zero plans, published by NGO Planet Tracker earlier this month, showed how the food and beverage group's internal risk assessment fails to cover the risk coming from a potential carbon pricing mechanism targeting scope 3 emissions, which would amount to 42% of its three-year average annual trading operating profit. The latest report from General Mills to CDP, meanwhile, warns that "changes in temperature and weather conditions could potentially add costs of $15–20m annually by around 2030". That figure is per crop, though a spokesperson says it isn't expecting this to be the case for every crop it purchases.
Of course, it could be worse and investors are understandably wary. David Shugar, an analyst at As You Sow, which promotes corporate social responsibility and tracks the net-zero progress of major US corporations on an annual basis, says climate data needs to be more accessible to investors. Some of the food companies Just Food assessed published their full CDP reports, for example, while others are behind the project's paywall.
Alarm bells are ringing. The global food crisis (extreme weather, soaring inflation and the war in Ukraine) provided a brutal but expedient backdrop to the COP27 talks in Egypt. For the first time at one of these events, an entire day was dedicated to agriculture but will it increase the appetite for action? Food (and other) corporates have by and large gone quiet this time around. Just Food's analysis of the latest carbon counts clearly shows why.
Patience and pace
Among the companies assessed, there seems to be an understanding that scope 3 reductions require deep value chain decarbonisation efforts that go beyond simply improving the efficiency of direct operations (scope 1) or purchasing renewable power (scope 2). The companies are also wary that this takes time and huge amounts of investment. The balance between the pace of delivery and patience in finding the right path to net zero is one many are grappling with.
"The long lead-time between project initiation and emission reductions delivery is a persistent challenge, particularly when scaling up climate-smart agriculture," notes Mars in a statement. Climate-smart agriculture is one of six "big bet" strategies the Snickers maker has identified to achieve net zero. The others are: adoption of renewables; stopping deforestation; recipe reformulation; streamlining logistics; and redesigning packaging for circularity. 
Danone is ahead of the game with respect to some of these. Investment of $1.3bn in soils, forests and livestock emissions mitigation means the Activia brand owner is on track for 1.5°C, according to Planet Tracker head of food Peter Elwin. "They are putting their money where their mouth is," Elwin tells Just Food from COP27.
The French group has managed to reduce scope 3 emissions by 5% in the past 12 months, a saving of around 1.2MtCO2e. A fair chunk of this was down to changes to the methods used for reporting. However, 350,000 tonnes came from shifting to regenerative agriculture – which will also improve the resilience of the business in the face of "further heat and water stress on milk yields and the economic volatility of farm inputs such as fertilisers and energy".
[Keep up with Energy Monitor: Subscribe to our weekly newsletter]
Most of the major food companies assessed are pinning their hopes on regenerative agriculture to reduce scope 3 emissions, but it could take time for the curves to start bending downwards – if at all. The extent of the carbon savings from this approach is being hotly debated: banking on such a silver bullet to reduce scope 3 without the need to change consumption patterns is folly, according to many scientists.
The cost of the regenerative transition is also unclear. Brands are loath to put up prices. Kraft Heinz says it is "doing everything" to ensure additional costs aren't passed on to consumers and claims that there continues to be demand for sustainable products. Danone says the transition to lower-carbon foods "is most likely creating extra costs for the food value chain in the short to medium-term". One company alone won't be able to take on those full costs, a spokesperson explains, adding a "fair sharing of costs" is needed from across the chain. The regulatory and policy incentives needed to fix the food system will be in the spotlight now the dust is settling on COP27.
But food manufacturers shouldn't wait for such sticks when carrots for cutting carbon are readily available. Honor Cowen, associate director and retail lead at consultancy Anthesis, says there are four areas businesses can benefit from as they work on net zero. She points to cost reduction (reduced electricity bills), brand reputation (both in terms of consumers and employees), supply chain risk mitigation and "de-risking" from an investor standpoint.
It also shouldn't be forgotten that companies are learning all the time. They are on what Cowen calls a "data journey – everyone starts out with secondary data for almost everything because that is the only option". Primary data is increasingly being used and fed into company carbon calculations as brands build a better picture of their true supply chain emissions. New guidance from the SBTi on forest, land and agriculture published in September is billed to offer food companies a "common, robust, science-based pathway to how much and how quickly a company needs to cut its land-related emissions to limit global warming to 1.5°C".
Whether this leaves food companies with more Scope 3 nightmares than they currently have remains to be seen. Expect a flurry of updates in the coming months as companies use the SBTi's tool to assess and perhaps revise their targets. Clarity on where companies are on carbon will be key. "Transparency is critical in order to understand and transform our food systems," explains Maddy Diment, a researcher with Tortoise Media's Better Food Index.
The question of clarity on emissions
Transparency could improve across the board – campaigners, consumers, investors, and perhaps in time regulators, will all be demanding it. Mondelez has perhaps the most accessible climate data, but most of the companies assessed are at least publishing more detail than ever before, with many offering not just scope 3 totals but breakdowns of where the hotspots lie and, in some cases, their plans on how to reduce them.
Of course, this leaves them open to attack. Comparing companies on carbon can be akin to comparing apples and pears. Those setting targets through SBTi, for example, can omit certain categories from their scope 3 emissions, which is not always made clear. A UN expert group last week warned greenwashing in net zero commitments is rife, and set out what a decent one looks like. Among the recommendations was the need for data to be comparable to ensure "effective tracking" of progress. Plans must also cover the entire value chain (scope 3), including end-use emissions.
Dexter Galvin, global director of corporations and supply chains at the CDP, says an analysis of the 1,041 food and beverage companies disclosing through the platform in 2022 showed just one in five disclosed emissions from the three big categories in scope 3 – purchased goods and services; upstream transportation and distribution; and downstream transportation and distribution.
There is a tendency among food manufacturers and retailers to exclude emissions from the 'consumer use' phase of their products. Can they really be held accountable for how their products are prepared, cooked and, in some cases, wasted by consumers?
Nestlé is among those that has been fairly upfront about what is in its net-zero targets and what isn't: emissions from the consumer use of sold products and purchased services, leased assets, capital goods and investments are all excluded. Combined, however, this equates to 21.3MtCO2e. "As we enhance our ability to identify and measure emissions, and better use the data that has been disclosed by our suppliers and others, our monitoring will improve," the company's road map to net zero notes. "We intend to also share our science-based methodology for calculating greenhouse gas emissions to help push new frontiers in climate data transparency for the food and beverage industry."
Nestlé's plans and target have been lauded and criticised in equal measure. The company says it "left peak carbon behind" in 2019. It has one of the most stretching short-term targets – a 50% reduction by 2030, equating to some 46.5MtCO2e in emission reductions. Some 29.3MtCO2e of savings will need to be found in its dairy and livestock chains, with Nestlé hoping to curb 3.2MtCO2e through methane-reducing feed for cows and 8.4MtCO2e from increasing the productivity of farms. Just 1.4MtCO2e will, however, come from a shift to plant-based foods, with the company expecting to make savings of 4.2MtCO2e from shifting the balance in its portfolio to what it calls "more sustainable options" and double that (8MtCO2e) from preventing deforestation in its supply chain.
Another to have faced criticism is Brazil-based meat giant JBS, which has had a running battle with US-based non-profit the Institute for Agriculture & Trade Policy. In April, the think tank published detailed research showing JBS's emissions were 421.6MtCO2e in 2021 (higher than fuel giant Total's), which is an increase of 51% on 2016. JBS produced a long rebuttal poo-pooing the findings, which it says are based on "erroneous methodology" and "gross data deviations". JBS reported its total emissions as 71.1MtCO2e in 2021, with scope 3 emissions rising 6% and no near or long-term target yet in place to reduce them.
Tyson Foods on the ropes
Food companies that have yet to offer up any carbon emissions calculations should be mindful that think tanks and experts are only too eager to plug any gaps.
Tyson was the one company assessed by Just Food yet to publish a scope 3 figure: a spokesperson blames "limitations in supply chain information and accurate methodologies for calculating". Its 30% by 2030 target for scopes 1 and 2 is also only aligned with a 2°C warming scenario. If net zero really is a race, Tyson's not even in the locker room.
It is clear many of the world's big food companies have gone backwards on their pathways to net zero. Hopefully, it is a case of one step back two steps forward. They need to pick up the pace, increase their investments and improve their transparency. As the UN suggested, these plans must "start fast and not delay action to the last minute, reflecting the fact that global emissions must decline by at least 50% by 2030".
Editor's note: The original version of article appeared on our sister site Just Food.