When the Paris Agreement was signed at COP21 in 2015, the ghost of previous failed COPs was banished. The world finally had a "historic, durable and ambitious" mechanism to deliver decarbonisation. However, pressure from big energy exporters like Saudi Arabia and Russia had, as with every COP declaration before it, prevented concrete language to actually address the main cause of climate change: the burning of fossil fuels.
Six years on, this pressure endures: in October, a leak revealed Saudi Arabia, Japan and Australia were continuing to push the UN to play down the need to move away from fossil fuels fast. A Saudi advisor wanted references to "accelerated mitigation efforts" to be "eliminated" from an Intergovernmental Panel on Climate Change (IPCC) Assessment Report.
This status quo could be shifting at COP26. The draft UN climate declaration published on 10 November called for "parties to accelerate the phasing out of coal and subsidies for fossil fuels". Joanna Depledge, former member of the UN Framework Convention on Climate Change secretariat, stressed the significance of this moment on Twitter, adding: "It cannot be deleted now… it would look really bad to the outside world if references to 'coal' and 'fossil fuel subsidies' were removed".
If the statement survives, it would be the culmination of two weeks of talks that have seen a series of major announcements signalling a new seriousness about a managed decline of fossil fuels.
At the start of the conference, 23 countries made new commitments to phase out coal, the largest source of energy-related CO2 emissions. As well as countries in Europe, where there has long been significant domestic pressure to end the use of coal, major Asian coal nations South Korea, Indonesia and Vietnam also signed up. A 'Global Coal to Clean Power Transition Statement' signed by 46 countries covers more operational coal capacity (267GW) than exists in the US (232.8GW) or India (233.1GW), says think tank E3G.
How well do you
really

know your competitors?

Access the most comprehensive Company Profiles on the market, powered by GlobalData. Save hours of research. Gain competitive edge.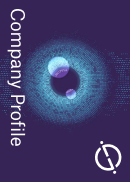 Company Profile – free sample
Thank you!
Your download email will arrive shortly
Not ready to buy yet? Download a free sample
We are confident about the unique quality of our Company Profiles. However, we want you to make the most beneficial decision for your business, so we offer a free sample that you can download by submitting the below form
By GlobalData
"Despite this being framed as the COP that 'consigns coal to history', we were never going to see a 'global coal exit deal', but the incremental progress [we have seen]… will be what truly shows coal the exit," said E3G's Leo Roberts.
In a world first, Boris Johnson and Joe Biden announced the launch of a $8.5bn fund to support South Africa's transition away from coal, demonstrating that countries are beginning to understand that ending coal will involve both no more new plants and early closures.
Elsewhere at COP26, a group of nearly 30 countries, including Costa Rica, Denmark, Ethiopia, Germany, Italy, the Netherlands, the UK and the US, have agreed to stop investing in all coal, oil and gas projects abroad by the end of 2022. This is a significant move, and signals to both private and other public actors that the world is moving away from business-as-usual fossil fuel use. Some $188bn was invested in fossil fuels from 2018–20 by G20 countries and multilateral development banks – a figure 2.5 times greater than the support provided to renewable energy over the same period ($78bn).
"The agreement shows we are starting to see elements of fossil fuel diplomacy move beyond coal," E3G's Lisa Fischer told Energy Monitor. "Public finance has had such an important role in financing gas in particular, so this is a really significant moment – and having countries like Italy and the US [on board], which just a couple of years ago would have been unthinkable, is massive."
It was not just abroad that countries were showing their intention of moving away from fossil fuels. On 11 November, Denmark and Costa Rica led six other territories – France, Greenland, Ireland, Québec, Sweden and Wales – in launching the Beyond Oil and Gas Alliance (BOGA), an unprecedented agreement that commits members to ending licensing for new oil and gas fields. Portugal, New Zealand and California have signed up with a partial or temporary ban, and Italy has signed up as a "friend".
"The idea is to align these countries that have independently decided to wind down oil and gas production and turn them into a diplomatic force", explains Romain Ioualalen from the NGO Oil Change International. "Twenty-five years of COPs failed to address production head-on, but now we have an initiative that exclusively focuses on it, which will hopefully pressure other countries that wish to be called 'climate leaders' to join forces."
A long way still to go
Yet even as these announcements were hailed in numerous quarters as unprecedented, others were quick to point out that if the ambition is to wind down fossil fuel use enough to reach net zero by 2050, there is much further to go.
The UN's Production Gap Report, which charts the gap between current fossil fuel policies and what is needed for net zero, showed upon its release just prior to the COP that the world's governments planned to produce 110% more fossil fuels in 2030 than would be consistent with limiting warming to 1.5°C. The authors added that "the size of the production gap has remained largely unchanged" compared with prior assessments. A series of pledges from a small number of countries, if not backed up by clear policy frameworks, is unlikely to change this now, say analysts.
"It is still uncertain how countries will be tied to what they have said," says Catherine Abreu from the NGO Climate Action Network. "How are countries going to hold themselves accountable to these new agreements?"
Speaking about the commitment to end public fossil fuel finance abroad, Lucile Dufour from the International Institute for Sustainable Development says "efforts from development finance institutions to cut international support for fossil fuel production are encouraging, but these changes need to be followed by concrete and ambitious fossil fuel exclusion policies to limit global warming to 1.5°C".
None of the countries that provide the most public finance for fossil fuel projects abroad – Canada, Japan, Korea and China – signed up to the agreement, just as none of the world's top coal-burners – the US, China and India – signed up to end using coal.
When it comes to BOGA, Ioualalen points out that the International Energy Agency was clear in its net zero 2050 roadmap that 2021 should mark the end of all new investments in fossil fuels if the world is serious about reaching net zero by 2050.
"Ending new exploration licences in these countries is certainly a good first step, but that is all it is, a first step," says Ioualalen. "A number of things must happen now if it is to have a real impact: more countries need to join, and countries need to stop drilling for oil in areas that are already licenced."
There needs to be an "equity dimension", he adds, because "you cannot ask countries like Nigeria to phase out production at the same speed as countries in the Global North".
Oil and gas more entrenched
While coal has already seen its pipeline of upcoming power plants collapse (with 76% of new projects not coming to fruition since the Paris Agreement was signed), oil and gas will be more complicated to wind down. The former is used in a wide variety of sectors, including industries such as plastics and chemicals, as well as transport and power. Gas, meanwhile, is the cleanest-burning of the three major fossil fuels and has an enduring reputation as a "transition fuel".
[Keep up with Energy Monitor: Subscribe to our weekly newsletter]
German non-profit Urgewald has released an 'Oil and Gas Exit List' to coincide with COP26, covering 887 companies that represent 94.6% of all oil and gas production. The aim is to provide institutional investors with a clear framework to know whether their investments are "green" or not – and the exercise shows just how far the world has to go to end oil and gas production.
"After analysing the list, we believe that no oil company featured is actually planning to end production: everyone is basically gambling to try and be the last oil and gas producer in the world," says Nils Bartsch at Urgewald. "BP actually has a strategy for managed decline, but when you look at the details, you see they are extremely far away from a 1.5-degree scenario. They are also investing in blue hydrogen, which comes from natural gas, and their policy does not include Rosneft, in which they own a 20% stake and which is producing even more hydrocarbons than BP itself."
Bartsch adds that the data suggests the vast majority of oil companies remain fixated on oil and gas production. This means that – unlike mining companies whose coal assets are part of a more diversified portfolio – it will be difficult for these companies to rapidly pivot away from fossil fuels.
Moreover, while public oil majors like Shell and BP have net-zero targets and face increased shareholder activism, the biggest oil producers in the world are state-owned companies like Saudi Aramco. These companies are usually protected from external pressures, and "continue to be held in high esteem by the national governments that own them", says Bartsch.
But even if there remain significant obstacles to efforts to transition energy systems towards net zero, analysts and NGOs alike are quick to stress that announcements made at COP26 remain significant.
"It is really important to reflect how much of a sea change it has been to hear people talking about ending fossil fuels, which was not mentioned at all at COP21," says Abreu. "It is massive to finally hear countries say the F word: fossil fuels – and also to see the COP process shift from being negotiation-focused to implementation-focused."