Climate policy is now economic policy. China, South Korea, Japan and the UK have all announced targets or plans in recent weeks to achievea carbon neutrality. The US and Canada are at risk of being left behind. Joe Biden's election gives the US and Canada an opportunity to renew a partnership on climate and clean energy that withered during the Donald Trump presidency.
Justin Trudeau won a second term as Canada's prime minister in October 2019 after campaigning to achieve net-zero greenhouse gas emissions by 2050. Joe Biden was elected president after campaigning on the most ambitious climate plan ever presented to US voters. The conditions are ripe to renew, and raise the ambition of, North American cooperation on climate action.
"We have worked with each other before, and we are ready to pick up on that work and tackle the challenges and opportunities facing our two countries – including climate change and Covid-19," Trudeau tweeted on 9 November 2020. Trudeau was the first foreign leader to speak with President-elect Biden.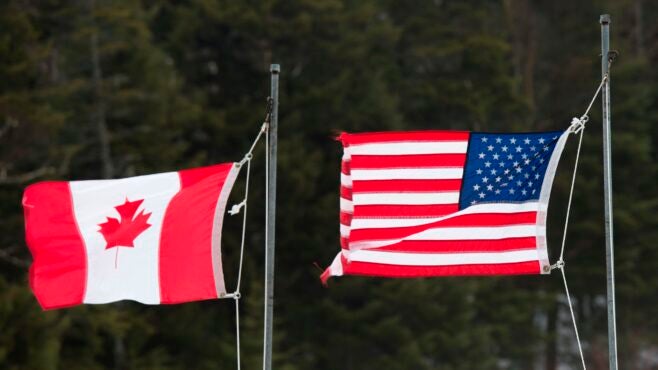 Joe Biden has promised to take aggressive action on climate, including rejoining the Paris Agreement, from his first day in office. Trudeau's government introduced legislation on 19 November 2020 to codify the 2050 net-zero emissions target and establish legally binding five-year emissions reduction milestones beginning in 2030.
Clues for areas of US-Canada climate collaboration under Biden can be found in the joint statement released by the two countries in March 2016. Coming just months after Trudeau's first election and in President Barack Obama's last year in office, many of the measures awaited a hand off to what most observers expected would be a supportive Hillary Clinton administration. Instead, efforts to coordinate domestic climate action, such as commitments to reduce methane emissions from the oil and gas sector and align fuel efficiency and greenhouse gas standards for vehicles, were halted or reversed by Donald Trump.
How well do you
really

know your competitors?

Access the most comprehensive Company Profiles on the market, powered by GlobalData. Save hours of research. Gain competitive edge.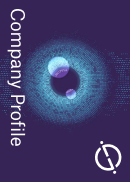 Company Profile – free sample
Thank you!
Your download email will arrive shortly
Not ready to buy yet? Download a free sample
We are confident about the unique quality of our Company Profiles. However, we want you to make the most beneficial decision for your business, so we offer a free sample that you can download by submitting the below form
By GlobalData
Trudeau and Obama had pledged to reduce methane emissions from the oil and gas sector by 40–45% from 2012 levels by 2025. The US Environmental Protection Agency (EPA) and Environment and Climate Change Canada each launched efforts to develop regulations for methane emissions from new and existing sources such as oil and gas wells and pipelines.
When Trump took office, the political leadership at the EPA set about rolling back methane regulations developed by the Obama administration. In August 2020, the Trump administration released revised rules that weakened the methane standards for new oil and gas facilities. In June 2017, Trump officials halted work to develop methane rules for existing oil and gas facilities. The Biden administration is expected to initiate efforts to rescind or replace Trump's relaxed methane rules for new oil and gas sources and to complete methane rules for existing sources.
The Trudeau government, for its part, delayed full implementation of its methane regulations from 2020 to 2023, while still pledging to meet the 2025 target. Last month, the federal government made available $750m in interest-free loans to help oil and gas producers reduce their methane emissions. However, with methane emissions found to be higher in Canada's oil patch than previously thought, environmental groups are urging Trudeau's government to take more aggressive action to close a projected methane emissions reduction shortfall in 2025.
"Canada has largely upheld the 2016 ambition, staying the course while the US pursued a deregulatory agenda on the same issues under the Trump administration – it stands to benefit considerably from a return to the same by Washington," Mikaela McQuade, senior analyst with the Eurasia Group and former senior policy advisor to the Canadian minister of environment and climate change, told Energy Monitor.
Flashpoints
Experts on US-Canada relations expect close cooperation on climate and clean energy between Washington and Ottawa to return during the Biden presidency. But a few political hurdles, including the protracted push to build the Keystone XL oil pipeline, could complicate the relationship.
If Democrats are unsuccessful in winning control of the US Senate after run-off elections are held in the state of Georgia in January 2021, Joe Biden's ability to move legislation will be constrained until at least the mid-term elections in 2022. Without control of the Senate, Biden would be limited to executive action at home and abroad.
"We anticipate Biden will return to Obama-era priorities with an increase in overall ambition, especially on the international stage," says McQuade. "A Biden administration will more actively enable state-level climate action, and won't be hostile to state-province collaboration (like California-Quebec), which could further flourish in the absence of major legislative climate opportunities nationally in the US."
In July 2020, a US federal district court rejected the Trump administration's attempt to block California from linking its cap-and-trade programme to that run by the province of Quebec.
"Trudeau and Biden seem closely aligned ideologically on a number of issues, with climate among them," says George Hoberg, professor at the School of Public Policy and Global Affairs, University of British Columbia. "Both come with their own serious constraints in pursuing their agendas. Biden is constrained by the limited ability to get legislative traction in Congress. Trudeau is constrained by Canada's decentralised federalism and the deeply polarised conflicts over the oil sands in Alberta and that province's opposition to stronger climate policy."
The fate of Keystone XL looms as a potential flashpoint in Biden-Trudeau relations. Biden has pledged to revoke the US permit for the cross-border pipeline; Trudeau wants the project to move forward.
"Biden is a multilateralist at heart, especially on trade – we expect that to be a positive for Canada, including on energy," says McQuade. "Although he has taken firm positions on noteworthy projects, such as the Keystone XL pipeline, Biden has left room in his platform and rhetoric for moderation on policies related to Canadian energy products and the oil and gas industry in general."
"The biggest tension will be over the Keystone XL pipeline," adds Hoberg. "Alberta considers it essential for its future, and its conservative government has invested over $1bn in it. For political reasons, Trudeau also supports it. While the pipeline plays an outsized role in Canadian politics, it is not a significant issue for Biden."
Biden's proposed carbon border adjustment could be another source of tension with Canada. His "made in all of America" plan calls for applying "a carbon adjustment fee against countries that are failing to meet their climate and environmental obligations".
McQuade says: "If carbon border adjustment taxes are explored – which hinge on the ability for the US to implement some form of national carbon pricing, a highly unlikely development under a divided government or slim Democratic congressional majority – a heated negotiation would be likely given the volume of Canadian energy exports to and through the US."
In the end, expect collaboration, not confrontation, to mark the Biden-Trudeau relationship on climate and clean energy. The leaders have a wide menu of options for joint action beyond methane regulations and vehicle fuel efficiency standards, such as on cross-border electricity trading. "Canada has a significant amount of surplus hydropower that could contribute to US decarbonisation efforts," says Hoberg. "US state opposition to new transmission capacity has constrained that potential contribution." Biden's climate plan calls for "a more integrated energy grid from Mexico through Central America and Colombia supplied by increasingly clean energy".
Other potential areas of partnership, says McQuade, include deeper collaboration on carbon capture, utilisation and storage, research into next-generation nuclear technologies such as small modular reactors, and cooperation on strategic critical minerals.
Ensuring Canada's competitive edge
With the behemoth economy to the south apparently ready to move aggressively on climate action at the federal level, Canada's leaders must decide how to respond.
"For Canada's clean energy sector and a myriad of exporters, the US's impending shift to a cleaner economy is a double-edged sword," writes Merran Smith, executive director, and Sarah Petrevan, policy director, at Clean Energy Canada, a programme based at Simon Fraser University in Vancouver, British Columbia. "It means not only increased opportunity, but increased competition."
Smith and Petrevan urge Canada to avoid reviving efforts to build the Keystone XL pipeline and focus instead on clean energy solutions. "Canada should listen to our southern neighbour when they tell us what they want more of (clean energy) and what they want less of (pipelines and fossil fuels)," they say.
They cite Biden's determination to electrify all 500,000 school buses in the US as one such opportunity. Quebec-based Lion Electric already delivers its electric buses to first-mover US markets like California. Now the e-bus maker is deciding whether to build a new manufacturing plant in the US and Canada.
"We have a fire under us now – and not just the increasingly frequent literal ones," write Smith and Petrevan. "This isn't merely an economic opportunity, but a downright imperative."
To be sure, Trudeau and Biden will have to win over sceptics who doubt whether the leaders will act on climate pledges made during their campaigns. Climate advocates in Canada criticised the federal government for not including plans for a 2025 emissions reduction target in the 2050 net-zero emissions legislation, and they continue to question Trudeau's determination to build new fossil fuel infrastructure such as Keystone XL and the Trans Mountain pipeline expansion.
In the US, climate campaigners are closely watching who Biden appoints to his White House staff, and nominates for leadership roles at key federal agencies, to assess the president-elect's commitment to climate action. Biden's appointment of former secretary of state John Kerry as a Cabinet-level special presidential envoy for climate was welcomed by Sunrise Movement executive director Varshini Prakash. Biden's transition team plans to name a White House coordinator for domestic climate policy next month.
Trump's loss removes the primary obstacle to bilateral North American climate cooperation. A window has opened for Joe Biden and Justin Trudeau to accelerate a mutually beneficial clean energy transition on both sides of the border.