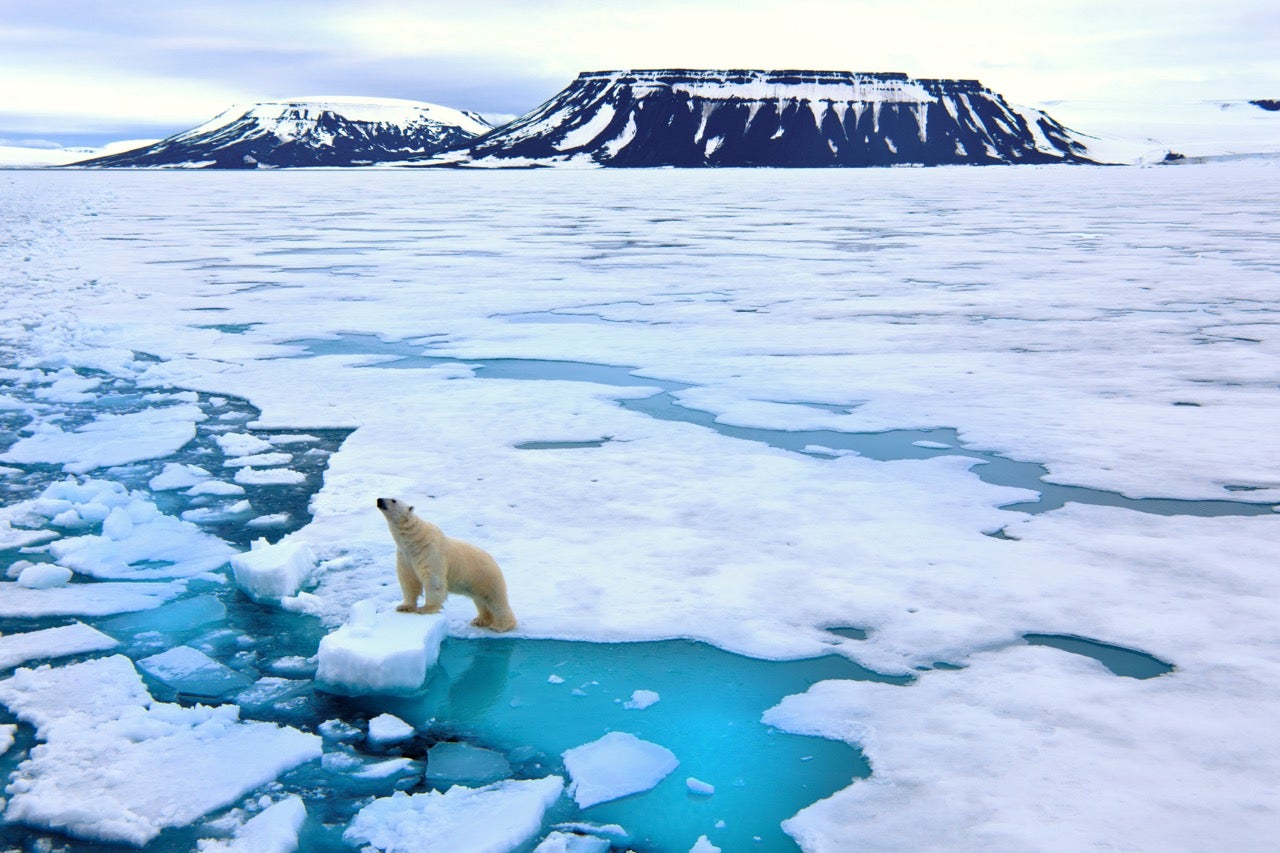 The 1987 Montreal Protocol has delayed the first ice-free Arctic summer – a major milestone for climate change – by up to 15 years, found researchers from UC Santa Cruz, Columbia University and the University of Exeter in a new study published in PNAS in May.
The Protocol, which has been ratified by every UN country, regulates nearly 100 man-made chemicals known as ozone-depleting substances (ODSs). Its aim was to protect the ozone layer, which shields both humans and the environment from harmful ultraviolet radiation. However, ODSs are also potent greenhouse gases (GHGs).
Hence, the Montreal Protocol has also slowed global warming, including delaying an ice-free Arctic – currently projected to occur sometime in the middle of this century, the researchers say – by up to 15 years, depending on future emissions.
The study attributes the slowing of Arctic Sea ice loss entirely to the reduction in ODSs, not the preservation of the ozone layer itself.
"ODSs have particularly powerful effects in the Arctic, and they played a major role in driving Arctic climate change in the second half of the 20th century," said Mark England, a senior research fellow at the University of Exeter and co-author of the research, in a press statement. The Montreal Protocol has yielded a "fantastic" climate action by-product, he added.
ODSs, including chlorofluorocarbons, were developed in the previous century for industrial applications as refrigerants and propellants. They have since been substituted by fluorinated gases (f-gases), which do not damage the ozone layer but are powerful GHGs, with a higher global warming potential than CO₂. The EU has moved to phase out these in turn, via an f-gas regulation, currently under review, that has raised the hackles of some sectors such as heat pumps, which currently use them.
On a more sobering note, an ice-free Arctic is now inevitable, according to another study reported on by the Guardian this week. This suggests that if emissions decline slowly or continue to rise, the first ice-free summer could be as early as in the 2030s.