European gas supply is at a crucial juncture, with EU member states having to decide whether to reject or comply with Russia's demand for fuel payments to be made in rubles. Kadri Simson, the EU's Energy Commissioner, has suggested that member states will not comply, making it all the more urgent for the EU to end its dependence on Russian gas.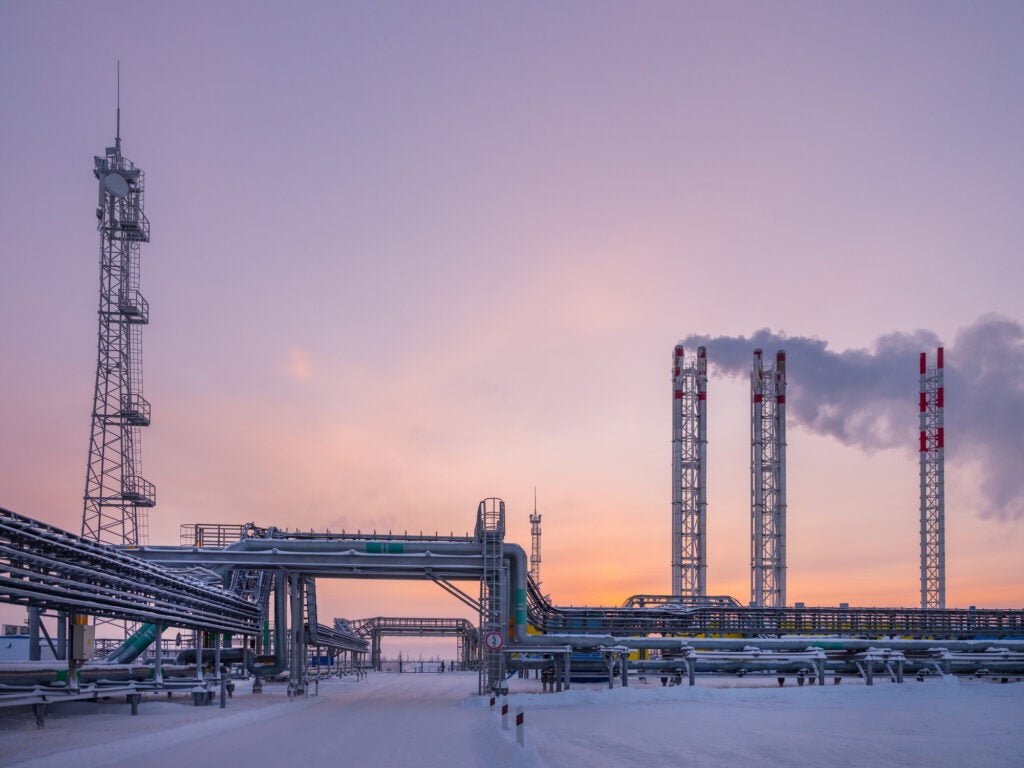 Complying with Russia's rubles-for-gas demand would violate the EU's own sanctions. However, countries that refuse could be cut off from Russian supplies. On 27 April, Moscow halted its gas exports to Bulgaria and Poland. Putin warned he would do the same to other European countries that refuse to pay in rubles. On 10 May, Reuters reported that Germany is already preparing a crisis plan in case of an abrupt halt to Russian gas imports.
The EU imported approximately 155 billion cubic metres (bcm) of natural gas from Russia in 2021. That amounts to around 40% of the EU's total gas consumption, with dependency rising to 65% in Germany. The EU's Russian oil and gas imports directly fuel the Kremlin's military spending, underscoring the imperative to cut back on them.
Since the start of the war, Russia has exported €63bn worth of fossil fuels, with the EU responsible for buying 71% of that, revealed the Centre for Research on Energy and Clean Air in a report on 27 April. Germany, Italy and the Netherlands are among Europe's largest importers in absolute terms.
Ending EU dependence on Russian gas this year
On 18 May, the European Commission is expected to publish legislative proposals to end Europe's reliance on Russian gas. The EU 27 are also in talks to agree on a sixth package of sanctions against Russia.
In March, the Commission published a strategy towards independence from Russian gas. According to the REPowerEU plan, two-thirds of Russian gas could be replaced by next winter.
That plan is going to be fleshed out next week. Central to it is diversifying gas supplies and reducing dependence on fossil fuels by increasing the share of renewable energy. The Commission expects to be able to replace 50bcm of Russian pipeline gas with LNG by the end of the year and another 13.5bcm with non-Russian pipeline gas and biomethane. Renewable energy and energy savings could replace an additional 38bcm of Russian gas, the Commission calculates.
Around the same time as the Commission published REPowerEU back in March, the International Energy Agency (IEA) published a similar ten-point plan to get off Russian gas. However, its envisaged cutbacks are more conservative than those in REPowerEU. The IEA suggests that more than a third of Russian gas imports to the EU could be scrapped within a year.
The agency calculates that entering no new gas contracts with Gazprom could save 15bcm by the end of 2022 and replacing Russian gas with alternative sources could save another 30bcm. Switching to renewable energy sources such as solar and wind, and maximising generation from bioenergy and nuclear, could reduce gas use by another 19bcm per year. Lastly, energy-saving measures focused on consumers and heat pumps could also save 14bcm in 2022.
The IEA's numbers add up to savings of more than a third of current Russian gas supplies to Europe, but the agency subtracts some of the gas from alternative sources to replenish gas storages, ending up with total savings of "more than 50bcm within one year".
Economic think tank Bruegel suggests that in theory, the EU should be able "to replace Russian [gas] flows entirely", even in the short term. While recognising this is complicated in practice, Bruegel analysts calculate that the EU has a spare gas import capacity of 1,800 terawatt-hours (TWh) from alternative suppliers of LNG and pipeline gas – in other words, more than the 1,700TWh Russian gas accounted for in 2021.
However, more realistic would be to focus on the demand side and reduce gas consumption, Bruegel says. About 900TWh of natural gas were used for EU electricity production in 2021. Most of that could be reduced by measures such as gas-to-coal switching, delayed nuclear phase-outs, reducing demand for gas in industry (by administrative measures such as forced curtailment) and energy savings measures.
Longer-term plans to replace Russian gas
The Commission and IEA scenarios are aligned with the EU's 'Fit for 55' decarbonisation goals but do envisage investing in fossil alternatives to Russian gas. That runs the risk of fossil fuel lock-in or stranded assets. Committing to new infrastructure such as LNG ports requires longer-term commitments to justify the expense.
In contrast, non-profits the Regulatory Assistance Project, the Bellona Foundation, Ember and E3G have come up with a scenario where 152bcm of Russian gas could be replaced by 2025 without the need for new gas infrastructure or delayed coal phase-outs.
[Keep up with Energy Monitor: Subscribe to our weekly newsletter]
They point out that implementing 'Fit for 55' would already cut EU Russian gas consumption by 32bcm by 2025. Implementing further clean and efficient solutions such as energy efficiency measures, heat pumps and renewable electricity generation could replace another 69bcm of Russian gas. A final 51bcm of non-Russian gas could be imported via existing infrastructure to replace almost all Russian gas supplies. The RAP et al study is based on a total EU import of 152bcm, while the European Commission and the IEA assume 155bcm of Russian gas imports.
Finally, German think tank Agora Energiewende calculates that by investing in energy efficiency and renewable energy alone, 80% of Russian gas imports could be replaced by 2027. If combined with alternative gas supplies such as LNG, it could even be 100%, the think tank suggests.
The Agora study finds that 49bcm can be reduced from buildings by renovation, connecting homes to district heating networks and ceasing the installation of gas boilers. Another 23bcm can be saved in industry, and gas use can be reduced most of all in the power sector, with a potential saving of 51bcm from maximising renewables deployment.
In sum, by the most conservative estimates, the EU should be able to reduce its reliance on Russian gas by at least one-third by the end of 2022. The Commission has the most ambitious scenario, with the biggest reduction in the shortest amount of time. The other scenarios appear to concur that while a two-thirds reduction of Russian gas by the end of 2022 might be too ambitious, at least a two-thirds reduction by 2025 should be attainable.
Editor's note: The second data visual and associated text were updated on 12 May to show that the RAP et al scenario suggests 152bcm of Russian gas could be replaced by 2025 without the need for new gas infrastructure or delayed coal phase-outs. The graphic previously showed the think tanks projecting a 101bcm saving by that date, but this did not include 51bcm of non-Russian gas they suggest could be imported via existing infrastructure. The title of the graphic was also updated to clarify that the European Commission's REPowerEU scenario is the most ambitious in the shortest timeframe, rather than simply the most ambitious.