Interview translation below:
Silesia, your region, is a coal-heavy region. It's actually hosted a COP before (COP24 was in Katowice in Selesia). What is the message that you are sending to delegates here from the perspective of your region, with its specific energy situation?
From the point of view of our region, we managed to achieve a lot for green transition. Our driving force is the fact that today my region, Silesian Voivodeship, is the most dynamically changing region when compared to other regions in Poland in terms of clean technologies and the struggle for clean air.
However, over the last four years, that is since 2018, when Katowice hosted COP24, a lot has happened and changed in Poland. I'm really glad about the huge steps taken towards decarbonisation. A social agreement has been concluded between the Polish government and trade unions to address the coal-mining sector and the path to phase out coal mines in Poland. In my opinion this path is too long and it should be shorter. On the other hand, the war in Ukraine shows that Europe is reliant on fossil fuels and we must develop technological solutions which will put an end to our dependence on coal, gas, or other fuels which today contribute strongly to the severe energy crisis and inflation in Poland and Europe. That's why I believe that once we get independent of fossil fuels and focus firmly on [clean] hydrogen and renewable energy sources, we can develop a competitive economy within ten or 15 years. A lot of good things have been achieved in Poland and Silesia, especially after the COP. I hope that the current situation will make us speed up things.
What are you hoping to see as a result here at COP27?
I hope that we will finally manage to convince members of national governments responsible for implementing actions for better climate to grant more competence to regions and cities with regard to climate policies. It is a common conviction in our Committee of the Regions. We need such capacity and we need funds to be able to support our citizens on a daily basis as we are affected by climate change. When bad things happen and there are floods or storms which disrupt our everyday life, local or regional governments are on the front line of resistance and they help their inhabitants. However, at the same time they do not have sufficient empowerment to change the range of climate change. That's why I believe that it should be said loud and clear here that local governments, regions and cities should be given this responsibility and it is a reasonable and huge step ahead. The thing is that central governments might have different opinions or different needs. Sometimes they implement climate action fast, sometimes slowly. However, local or regional governments, just like mine, will definitely treat it as a matter of honour or ambition to make changes really happen as this is what our residents expect. We are held to account for that and it is a more efficient system. The Committee of the Regions supports such efforts, but what we still need is regulations and financing. We have political approval within the Committee of the Regions, which I'm personally very happy about. I hope that it will translate into concrete solutions and I hope that declarations made at the COP in Sharm El Sheikh will be real and will be finally implemented. The summit in Glasgow, despite the grandiose promise of $100bn, was not followed by tangible solutions.
How well do you really know your competitors?
Access the most comprehensive Company Profiles on the market, powered by GlobalData. Save hours of research. Gain competitive edge.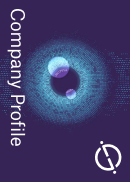 Company Profile – free sample
Thank you!
Your download email will arrive shortly
Not ready to buy yet? Download a free sample
We are confident about the unique quality of our Company Profiles. However, we want you to make the most beneficial decision for your business, so we offer a free sample that you can download by submitting the below form
By GlobalData
We know that this COP is coming in the context of the Ukraine War, and of course we had a stark reminder of that war last night in Poland. In light of the Ukraine War and the energy crisis that we find ourselves in now, do you think that global and EU-level climate targets need to be revisited and possibly revised?
We need to accelerate our efforts to become independent of fossil fuels. The target of Russia and yesterday's attack was Ukraine's energy infrastructure. Unfortunately, some missiles hit Poland too. We know that Ukraine was defending itself but there is still no formal position about whose those rockets were. However, only 5km from the village hit by the missiles there is the only power line connecting Poland and Ukraine, so I assume that the real target was completely different. I'm convinced that cutting off Ukraine from this power grid would cause another energy and financial crisis in this part of Europe. The real goal of Russia is destabilisation, so the sooner we are independent of fossil fuels, the better and it is not just a whim or ideology but an economic need of Europe, especially that our big neighbour is unstable and is a threat to the world. I'm positive that coal and gas exit will enhance a faster energy transition. Additionally, we will live in a cleaner environment with cleaner air and with no threats to our health and of course climate and that's what we have to remember about in particular. In 20 or 50 years, a temperature rise of 1.5 or 2°C might hugely affect our children and I believe that future generations should inherit our planet in the same condition as we got it. We need to take care of that in a permanent way.
Yesterday, Commission Vice-President Frans Timmermans told delegates here at COP27 that the increase in coal power generation that we have seen as a result of the energy crisis and Putin's energy blackmail is temporary and minor. Do you agree that it's temporary, and do you agree with him that the coal phase-out should continue as planned and we should not be looking at an extension of coal use?
Let me start with an example. [The] coal price in Poland is very high now. Just a year ago a tonne of coal would cost €70, but now it is €400. This shows that coal is no longer an inexpensive or easily available fuel. It is costly and hard to get on the market. On the other hand, just as Vice-President Timmermans said, I also believe that we have to secure reasonable supplies and survive the season of autumn and winter, but we definitely cannot resign from climate or economic goals. The situation in Ukraine clearly showed how unstable this system is. Of course, assumptions of the Green Deal are very ambitious and difficult to implement, but the war which broke out on 24 February this year has completely changed our perception of our military, economic and energy security. If we don't take action today, the economic consequences can get even stronger in the coming years. Therefore, we cannot put our climate goals on hold. Just the opposite, we need to create a new framework which will help European member states embrace this process. Of course, the key thing is funds, and once again funds as European countries and regions' economies are at various development levels. Without funds for a quick transition to renewable energy sources and greater energy stability, this process will not be successful. So what we demand of [the] European Union is that all the important declarations should be accompanied by concrete money and solutions. I agree with Mr Timmermans that we are now in a temporary but difficult period of time, but I do believe in even greater power of green change from the new year on.
Beyond coal at COP27:
Reporter Nour Ghantous and senior writer Dave Keating are reporting from COP27 in Sharm El Sheikh, Egypt, on behalf of Energy Monitor and our parent company, GlobalData. They are providing the data-led analysis you have come to expect from Energy Monitor but also something new: video interviews with business leaders, policymakers and campaigners. We encourage you to return often to our Energy Monitor home page for updates from the conference. You can also sign up for our free biweekly newsletter here.
Other recent COP27 coverage includes:
COP27: Indigenous leader warns against leaving out ancestral knowledge, by Nour Ghantous (18 November)
COP27: "Key decision-makers are presenting decarbonisation as something expensive and difficult", by Dave Keating (17 November)
Too few rules on fossil fuels? The limitations of Mark Carney's GFANZ alliance, by Polly Bindman (17 November)
Carbon markets at COP27: What's holding up negotiations on Article 6?, by Nour Ghantous (17 November)
COP27: The underdogs did most of the work in week one. Now what?, by Nour Ghantous (16 November)
What do companies need from COP27?, by Dave Keating (16 November)
COP 27: Warsaw's mayor has come with a very different message than the Polish government, by Dave Keating (16 November)
The interwoven fortunes of carbon markets and indigenous communities, by Oliver Gordon (16 November)
COP27: Deep geothermal "superhot rock energy" could be key to climate action, by Dave Keating (16 November)
COP27: "Energy efficiency should not be neglected" – Danfoss, by Nour Ghantous (15 November)
One year on, is coal being consigned to history?, by Dave Keating (15 November)
COP27: Cities are essential in the climate fight, says former Lord Mayor of Dublin, by Dave Keating (14 November)
Opinion: Why climate action will fail without more women at the table, by Philippa Nuttall (14 November)
COP27: "Green hydrogen is one of the bright spots of this COP" – Jonas Moberg, CEO of GH2, by Nour Ghantous (14 November)
COP27: Ukraine energy company DTEK maintains net-zero goal, by Nour Ghantous (14 November)
Opinion: COP27 comes after a year of unfulfilled COP26 promises, by Nick Ferris (11 November)
COP27: Data science can strengthen climate action, by Nour Ghantous (11 November)
COP27: Alpine Group proffers recycled textiles to combat climate, by Nour Ghantous (10 November)
Why the financial odds are stacked against developing countries, by Isabeau van Halm and Polly Bindman (9 November)
COP27: International Labour Organization wants to see a just transition "actually implemented", by Nour Ghantous (9 November)
COP27 take note: Climate tech funding has soared in 2022, by Eric Johansson (9 November)
COP27: How countries compare on carbon emissions and pledges, by Nick Ferris (7 November)
COP27: Mattie Yeta, CGI's chief sustainability officer, on the first-ever 'metaverse COP', by Nour Ghantous (7 November)
Which countries are already at net zero?, by Nick Ferris (25 October)
COP27: Manage your expectations, by Nour Ghantous (21 September)