Decades after Who Killed the Electric Car? gave rise to deep suspicions that automakers were incapable of change, the unthinkable is now happening: an electric vehicle (EV) revolution is under way. That revolution will have a profound impact on the emissions profile of automakers. Instead of their climate impact being defined by the gasoline burned as we drive their cars, it will be defined by the coal embedded in the battery, steel and aluminium supply chains used to manufacture electric cars in the first place.
With an EV revolution at a nascent stage, global supply chains being scrambled and competition between automakers heating up, we have a once-in-a-new-Industrial Revolution opportunity to clean up those supply chains – ditching fossil fuels and the many other harmful environmental and human rights practices that are all too common in heavy industry and mining. Doing so is the only way automakers can be compliant with Paris climate goals, and for industry leaders a competitive advantage they can't afford to ignore.
The EV revolution will flip automaker emissions profiles
Unlike utilities operating in heavily regulated electricity markets, automakers sell into a truly consumer-oriented market subject to, not sheltered from, the economic winds of change. That is important because it generates the famous S curves of growth that so many consumer-facing technologies – from fridges to iPhone – have followed in the past. Meaning, rather than incremental change, technologies that follow an S curve experience rapid, disruptive change thanks to compound growth.
That is why when key car markets hit relatively small levels of EV penetration – just 5% of new car sales, as has occurred in China, the EU and US – a transition is all but guaranteed. Indeed, some leading European markets are already a postcard from our near future with EV sales surpassing 86% last year. As they say, the future is already here – it is just unevenly distributed.
Leading analysts are now projecting that the EV revolution will lead to a dramatic shift in automaker emissions. Today, 77% of car emissions come from burning gasoline while we drive internal combustion engine (ICE) cars, with only 23% coming from manufacturing and supply chains. However, as EVs become the mainstay of the car market, 90% of surface transport emissions will instead come from the manufacturing of vehicles. Those emissions will largely be driven by batteries, aluminium and steel that collectively account for 70% of the emissions when manufacturing an EV.
Put another way, it is a necessary start, but we haven't solved our climate challenge when we buy a shiny new EV. We solve it when the steel, aluminium and batteries in our EVs are fossil fuel-free and sustainably sourced for the environment, workers and communities, too, especially indigenous peoples.
How well do you
really

know your competitors?

Access the most comprehensive Company Profiles on the market, powered by GlobalData. Save hours of research. Gain competitive edge.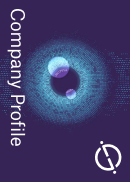 Company Profile – free sample
Thank you!
Your download email will arrive shortly
Not ready to buy yet? Download a free sample
We are confident about the unique quality of our Company Profiles. However, we want you to make the most beneficial decision for your business, so we offer a free sample that you can download by submitting the below form
By GlobalData
Automakers have the power to solve this problem
How much power do automakers have to solve this problem? Quite a lot, it turns out.
Take aluminium. Transportation, dominated by automakers, is the largest consumer of aluminium in the world and the demand from automakers will only go up as they attempt to make heavy EVs lighter.
[Keep up with Energy Monitor: Subscribe to our weekly newsletter]
When it comes to steel, they have even more supply chain power. They are not only a top buyer of steel in the world, but they also buy the highest grades, providing steelmakers with their highest profits. The same is true for batteries, where transportation is already the largest consumer and projected to dwarf other uses including consumer electronics and stationary storage for electricity by 2050.
That means for all these supply chains, automakers are incredibly valuable, high- profit-margin customers. If they say jump, these industries will say how high.
A good example is US steel producer Cleveland-Cliffs, one of the two largest remaining steel producers in the US. On its latest earnings call the CEO was explicit: the company's profitability is tied to auto industry production, with a full 30% of its sales tied to automakers (up from 25% in 2021). When a third of your business is with one industry, it is important to make those customers happy.
EV clean supply chains are a competitive advantage
At least some corners of the auto industry have apparently gotten the memo. Pure play electric car companies like Rivian and Polestar are calling on the auto industry to clean up its act. According to research the two companies commissioned, auto manufacturers must not only switch entirely to EVs, they must also clean up supply chains if they want to hit Paris climate goals.
Why would Polestar and Rivian purposefully shine a light on their supply chain emissions when the average consumer otherwise thinks of them as clean, green companies? Because they know that they must remain competitive in an increasingly crowded marketplace. With more than 60 new EV models hitting showrooms this year alone, even pure play EV automakers need a way to stand out. Touting the environmental benefits of your clean supply chain (Polestar is already boasting about its 100% carbon-neutral supply chain commitment) while taking shots at EV leader Tesla is a sign of how companies plan to position themselves to succeed.
Will China lead or lag the market?
Polestar and Rivian are betting that consumers will reward early movers and clean supply chain commitments will help their brands, but it is not just legacy automakers they are worried about. The dramatic growth in China's domestic EV market is well known; the fact that its manufacturers have global aspirations is not.
Whether it is BYD on track to overtake Tesla as the largest EV-maker in the world or Geely quietly expanding across Europe, Chinese automakers are poised to go global. That is a good thing because they are EV leaders helping to drive the transition. However, they face serious headwinds when it comes to competing in a global marketplace concerned with supply chain emissions.
In fact, according to Lead the Charge, a recent scorecard of supply chain performance released by a coalition of NGOs including Sierra Club, Transport & Environment and Earthworks, Chinese automakers are coming in dead last on an assessment of clean supply chains and responsible sourcing. That is in large part because most of the world's steel and aluminium is made in China – and it is mostly made with coal. If Chinese automakers want to break into clean, green Europe, they are going to need to put pressure on their suppliers at home to clean up their act or risk losing market share to competitors abroad.
However, it is worth noting that at least some Chinese automakers are making progress. Geely, which is already involved in strategic partnerships with leading European automakers, is outperforming its Chinese peers by making some early moves on its supply chain emissions. If Geely were to become a leader, it could unlock incredibly important dynamics with its Chinese suppliers.
Clean supply chains: a once-in-an-Industrial Revolution opportunity for change
Regardless of who wins, it is clear a race to reinvent auto supply chains is part of a brewing global supply chain reshuffle. With the passage of big new climate policy in the US and Europe, a post-Covid-19 supply chain reckoning, and the resurgence of industrial policy, supply chains will look radically different in the not-so-distant future.
The time for automakers to act is now, before their own supply chains recalcify and become more resistant to change. With massive investments in new EV manufacturing facilities and suppliers, automakers are investing in ways that will reverberate far into the future. Leaders will be rewarded, but for those who fall behind, scrutiny, negative publicity and the threat of future regulation will only grow.