For US voters, every national election since 2016 has been "the most important election in our lifetime" for one reason: Donald Trump. Voters handed Trump losses in 2018, denied him a second term in 2020 and denied his movement gains in 2022. Should Trump be the Republican nominee for president in 2024 – as looks increasingly likely, despite his mounting indictments – voters must do so again.
US national elections are now won on the margins. The electorate is so polarised nationally because of right-wing media that voters rarely cast a vote for a candidate outside their party. Presidential candidates must therefore attract the votes of infrequent and "low information" voters who only turn out every four years for presidential elections.
Joe Biden received seven million more votes than Donald Trump in 2020, but in the Electoral College, where US presidential elections are decided, the election came down to 100,000 votes spread across a handful of swing states. It will be the same in 2024. Every vote will matter, and Joe Biden will need the support of young voters who favoured him over Trump by more than 20 points in 2020 and for whom the climate is a priority.
Which makes the views shared by a new voter in Georgia, as reported recently by the Wall Street Journal's Sabrina Siddiqui and Christian Robles, so dangerous and concerning for Joe Biden's re-election campaign.
"Anastasia Stefek, 31, an immigrant from Russia who will vote in Georgia for her first presidential election, wishes that Biden did more to protect the environment," wrote Siddiqui and Robles. "She isn't happy that oil production is expanding under the Biden administration and is unclear about the specific ways in which the president has invested in clean-energy technologies. To her, the specifics matter. 'So far it's a lot of talk, not a lot of things being passed,' said Stefek, who plans to vote for a more progressive third-party candidate. She's not sure if Biden can do anything to win her over."
Ignorance of Inflation Reduction Act
Sadly, Ms Stefek is not alone in her ignorance about the Biden administration's climate achievements. In February, just after the State of the Union address, I argued that Joe Biden's next big test was selling the Inflation Reduction Act (IRA) because hardly any Americans knew anything about the law. The legislation, passed with only Democratic votes, is expected to provide at least $369bn – and perhaps as much as $1.2trn, according to Goldman Sachs – in incentives for climate and clean energy over the next decade.
How well do you
really

know your competitors?

Access the most comprehensive Company Profiles on the market, powered by GlobalData. Save hours of research. Gain competitive edge.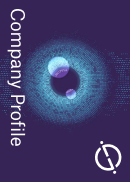 Company Profile – free sample
Thank you!
Your download email will arrive shortly
Not ready to buy yet? Download a free sample
We are confident about the unique quality of our Company Profiles. However, we want you to make the most beneficial decision for your business, so we offer a free sample that you can download by submitting the below form
By GlobalData
Keep up with Energy Monitor: Subscribe to our weekly newsletter
The White House still has work to do to deliver that message. "Nearly 250 million people have either never heard of the IRA… don't know it offers tax credits for making energy efficient improvements to your home, or don't think they are eligible for it," according to a survey of more than 2,000 Americans commissioned by US solar and energy storage company SunPower, which was released last month.
The Willow project and Biden's climate agenda
It is not hard to guess what Stefek was referring to when she said "she isn't happy that oil production is expanding under the Biden administration": the Willow oil project in Alaska. For some campaigners and critics of the White House, the Interior Department's March 2023 approval of ConocoPhillips' Willow project is proof of Joe Biden's failure to combat the climate crisis.
It is true that the International Energy Agency advised in 2021 that "No new oil and natural gas fields are needed in the net zero pathway." As my colleague Nick Ferris has reported, if the remaining oil and gas in active and planned US fields is burned, it would produce more than five-times more CO₂ than exists in the US's share of the 1.5°C carbon budget. Major fossil fuel producers like the US must begin to make the difficult political decisions that come with a managed decline of their oil and gas industries.
However, because the response to Willow was so heated – campaigners accused Biden of "betrayal" and called the project a "carbon bomb" and "climate catastrophe" – young climate-focused voters, whose votes Biden will desperately need in 2024, may hold the mistaken notion that his administration has failed them.
Read more from this author: Justin Gerdes
Many young voters have heard about Willow but how many of them know that last month the administration proposed new efficiency standards for water heaters that would avoid 501 million metric tonnes of CO₂ emissions through 2060? Or that the Department of the Interior announced the first-ever offshore wind lease sale in the Gulf of Mexico, projects that could generate enough carbon-free electricity for 1.3 million homes?
If developed, the Willow project would release an estimated 260 million tonnes of CO₂ – but Willow oil doesn't have to be drilled or burned. It is up to Biden and future presidents to enact policies to erode demand for oil from Willow or anywhere else it is produced.
Here again, Ms Stefek would likely be surprised to learn that Biden's Department of Transportation just proposed new vehicle fuel economy standards that would reduce CO₂ emissions by more than 900 million tonnes through 2050 and require automakers to improve the fuel efficiency of pickup trucks and SUVs at twice the rate of passenger cars. In addition, a new rule proposed by the Interior Department could crimp oil and gas production on federal lands by increasing bonding requirements for wells, raising the royalty rate for oil and gas extraction, and boosting minimum bids for lease auctions.
It is not my job to get Joe Biden re-elected president of the US. It is my job to make sure that Energy Monitor's readers have a fair and accurate assessment of the stakes of the 2024 US presidential election for the energy transition.
By any honest accounting, Joe Biden has already done far more to get the US on the path to net zero than any previous president – and yet it is still not enough. However, under the US political system, any vote for a potential third-party candidate like Cornel West, who has as much of a chance of being elected president as I do in 2024, only risks returning Donald Trump to the White House and consigning the US – and the world – to four more years of deadly delay.
Ms Stefek, you are right: "the specifics matter". I hope you are reading this.
About the author: Managing editor Justin Gerdes is an energy journalist based in the San Francisco Bay Area. He is a former contributing writer for Greentech Media and author of Quitting Carbon: How Denmark Is Leading the Clean Energy Transition and Winning the Race to the Low-Carbon Future. Contact Justin at: justin.gerdes@energymonitor.ai