Analysis from Oxfam last week forecast that wealthy governments would continue to miss their goal of raising $100bn a year from 2020 to help poorer nations act on climate change. They will reach only $93–95bn by 2025, the NGO predicted. This means climate-vulnerable countries could miss out on $68bn, possibly more.
The failure of developed nations to provide adequate financial support to developing countries threatens the trust between North and South, and the success of COP26 climate talks in Glasgow in November.
The $100bn is only one part of the picture. "Global needs are on the scale of $5trn a year from 2030 to 2050," says Joe Thwaites from the World Resources Institute. "To answer the key question of how we reach that figure, we need to understand where we are now. COP26 is the place where governments try to figure it all out."
According to the OECD, the jury is still out on whether and when the $100bn will be met, at least until the first quarter of 2022. Doing the sums is proving both laborious and divisive.
The difficulties arise from fundamental questions over what constitutes climate finance, in a confusing and crowded financial ecosystem involving bilateral and multilateral channels, public and private funds, and a host of different financial tools. While this abundance of choice increases options for recipient countries, it also makes trying to count the money complex.
"It becomes increasingly difficult to monitor, report and verify climate finance, coordinate a response, as well as to account for its effective and equitable use," the Climate Funds Update, a division of the not-for-profit Heinrich-Böll-Stiftung, reports.
How well do you really know your competitors?
Access the most comprehensive Company Profiles on the market, powered by GlobalData. Save hours of research. Gain competitive edge.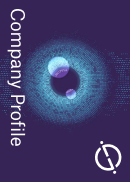 Company Profile – free sample
Thank you!
Your download email will arrive shortly
Not ready to buy yet? Download a free sample
We are confident about the unique quality of our Company Profiles. However, we want you to make the most beneficial decision for your business, so we offer a free sample that you can download by submitting the below form
By GlobalData
When no one can decide what climate finance is, it becomes difficult to count the cash. Tallying up the total is "a matter of what you count and who is counting it", says Liane Schalatek from Heinrich-Böll-Stiftung.
One particularly divisive issue is whether climate finance should be provided via loans or grants. The choice raises two questions. One, of fairness – should climate-vulnerable countries have to pay back wealthier nations who did most of the emitting in the first place? – and the other of accounting – should loans be counted at their face value or grant equivalent?
In 2019, 70% of public climate finance was given out as loans. Yet there is a widely held view that finance channelled to Small Island Developing States or Less Economically Developed Countries (LEDCs) should be "exclusively grants or concessional loans", says Schalatek, particularly if it is for adaptation.
[Keep up with Energy Monitor: Subscribe to our weekly newsletter]
Data from the OECD in 2018 shows that an increasingly large share of climate finance is in the form of loans, and with a shrinking percentage of concessional loans [loans made on more favourable terms]. Multilateral Development Banks (MDBs) have a role to play in this, Schalatek says, as they increasingly provide climate finance via non-concessional loans.
According to Thwaites, loans are slightly more acceptable for mitigation projects. "If an LEDC receives financing to establish renewable energy generation, there is likely to be a financial return on that investment due to fuel cost savings," he says. "With adaptation, there might not be any profit to make."
Oxfam describes the large share of non-concessional finance as an "overlooked scandal" that is pushing developing countries further into debt. The International Finance Corporation, the private lending arm of the World Bank, recently reported $28m in climate finance towards the development of a hotel, retail space and conference centre in Ghana. This was counted as a climate mitigation project and the money was delivered in the form of a non-concessional loan, Oxfam reports.
Deploying as much money as fast as possible, is arguably what is most important, says Thwaites. For this reason, loans can sometimes make sense, he suggests. "If a treasury is able to provide a loan, they might only need to book a portion of the amount in their budgetary account, meaning they might be able to offer more in loan form than in grant equivalent," he explains.
Technical issues in tallying up the total
How countries account for loans versus grants is often unclear and is a particularly potent issue in discussing how to reach the $100bn-a-year pledge, says Thwaites. "The UK provides around 90% of bilateral climate finance in grant form while France provides less than 5% of bilateral climate finance in grant form," he says. "Using face value accounting, France appears to be providing more climate finance than the UK, but if you adjust to the grant equivalent figure, it would fall far below the UK. Meanwhile, on the world stage, France gets more credit," he adds.
Data from Oxfam supports this analysis, revealing the grant equivalent of France's bilateral climate finance as less than one-third of its reported numbers. In Japan, Spain and Germany, it is around half.
In the OECD's accounting framework for development aid, which is separate from climate finance, every donor is required to report overseas development aid on a grant equivalent basis, to make it more comparable. The same principle has not yet been agreed for climate finance.
There are no agreed methodologies for how to calculate the grant equivalent for private finance tools, such as equity, loan guarantees or insurance. "For an equity investment, investors are taking a stake in a company," Thwaites explains. "If that company is profitable, the investor receives dividends, which could be used for further climate investment – but there is no method for grant comparison and it is hard to say how you might do that." Non-grant instruments remain useful, he adds, "and you don't want the accounting rules to dissuade governments from using all the tools they have in the tool kit".
Public versus private
Debate over the levels of private versus public investment also persists. Blending, which involves using government money to de-risk projects and incentivise private investment, "hasn't catalysed the results that were expected", says Thwaites. In fact, a recent OECD report shows that private finance mobilised thanks to developed country intervention declined between 2018 and 2019, from $14.6bn to $14bn. "By 2020, private finance was expected to hit $30bn, but in reality it is around half that," Thwaites says.
A separate issue is how to account for blending in the $100bn pledge. There is no agreement on whether the leveraged finance can be counted against pledges made by governments.
"If the public sector collectively invests $10m and the private sector comes in with $90m, governments will claim a leverage ratio of 1:9 in their climate finance reporting, but if the Green Climate Fund, the European Investment Bank and the KFW [a state-owned German development bank] all claim a leverage ratio of 1:9, there is going to be overlap in their reporting," Schalatek explains. There is very little transparency on private sector contributions, and many of the leveraging claims are "indicative expectations", so there cannot be certainty on final values, she says.
Finance that is new and additional
Finally, there is the big issue of additionality. In the Paris Agreement, paragraph 97 states that all climate funding provided to developing countries must be new and additional. However, each country has different ideas on what this means. In the eyes of Schalatek and other NGOs, it means the money must come on top of existing development aid and other pre-existing financial flows, to avoid the diversion of funds from development to climate action.
According to the Overseas Development Institute, civil society organisations commonly understand this to mean financing above the 0.7% of gross national income channelled to overseas development aid – a target that has been unfulfilled by most developed countries since 1970, it notes in a report.
Think tank the Center for Global Development estimates that in 2018, only 45% of the OECD's climate finance was new and additional; the rest largely came from existing development efforts. The UK is a prime example of where development aid has been displaced. "If you shrink development finance to provide climate finance it is not increasing the overall provision. It is just relabelling it," Schalatek sums up.
When asked whether she expects COP26 to provide further clarity on climate finance, Schalatek says the debates are all solvable, "but only with clear rules". Achieving universal acceptance on such rules is difficult. "You get incremental improvements, but they don't happen fast enough."
This article is part of a special series GlobalData Media is publishing in the run-up to COP26, which takes place in Glasgow from 1-12 November 2021. Our focus is on the opportunities and challenges for business of the transition to clean energy and net-zero greenhouse gas emissions. Other articles in this series include: