Shaun Kingsbury is on the hunt for tipping points. The former head of the UK's Green Investment Bank (GIB) has resurfaced three years after taking the GIB from foundation to privatisation. He is head of a new venture, The Conduit Climate Investment Advisors. The mission? To help drive capital, at scale, into the "hard to decarbonise areas" of the global economy such as transport, the built environment, industry and waste, which are responsible for some two-thirds of global emissions.
"The plan is to create a transformational private equity business that shows great returns and great [social and environmental] impact, so people will copy that model and more capital will flow," he told Energy Monitor in his first media interview since taking up his new role in May.
Kingsbury highlights the huge volumes of capital being directed toward decarbonising the power generation sector, with large infrastructure funds helping to finance tried, tested, cost-competitive and low-risk wind and solar projects around the world. Where the gap exists, he says, is in providing higher-risk equity funding to companies that will help drive the rest of the low-carbon transition.
"There is a dearth of capital for private equity," he says.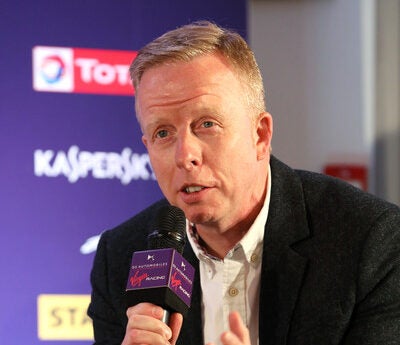 The new firm will have a broad remit. Kingsbury sees the transition opportunity across four areas, where there is a massive need for investment:
1. Resource efficiency, including energy efficiency, low-carbon materials and waste management.
2. Green energy beyond power generation, including bioenergy, green hydrogen, energy storage and distributed supply.
3. Green mobility, including electric vehicles (EVs) and low-carbon shipping
4. Nature-based offsets, to allow those sectors that lack affordable decarbonisation technologies to balance their climate impacts with high-quality carbon reductions.
"At the moment, we are not on track for one point five or even two degrees of warming; we are probably closer to four," says Kingsbury. To finance the necessary transition, "we might need up to $5trn invested every year", he adds.
Lessons learnt
To help mobilise this capital, Kingsbury is planning to apply some lessons learned at the GIB. That institution, set up in 2012 by the UK government and funded by the taxpayer, was charged with catalysing private sector investment in the UK's low-carbon infrastructure. It used innovative financing structures to create new markets and deliver measurable green impact.
To invest successfully, "you have to get in just before the tipping point", says Kingsbury. This is where the combination of technology, regulation, demand and innovative financing come together to enable outsized returns. He points to the GIB's first-of-its-kind offshore wind fund, which raised £1.1bn from institutional investors in late 2013.
"At that point, the cost of offshore wind was around £155 per megawatt hour," far above the prevailing wholesale power price at the time of around £50. "We set the fund up just as a combination of the maturity of the technology… government [support] frameworks and industrial demand was coming through… We saw the cost of that power decline by 70%."
So why Conduit? Conduit Climate Investment Advisors is part of Conduit Capital, the investment arm of The Conduit, a recently launched London-based private members club and professional network of social entrepreneurs, "mission-aligned CEOs", investors, academics, NGOs and journalists. Conduit Capital exists to leverage this network, and its knowledge and access to capital, "to grow and scale high-impact social enterprises globally", according to its website.
Kingsbury acknowledges that a bigger institution would have provided more investment firepower from the off, but he argues that Conduit provides the sort of flexibility that would be much harder to find in a big firm.
He is assembling a small team of heavy-hitters with a track-record of building and selling sustainable energy business and delivering "multi-billion dollar exits". Once the investment team is in place, Conduit Capital is considering a partnership with an established capital provider to help accelerate the launch of its first fund.
Innovative financing
Key to success will be using innovative financing to bring in the right investors, with the appropriate risk appetite, at the right time, Kingsbury says. He gives the example of Greencoat, the world's first renewable energy yieldco, which the GIB helped set up. It was the first of several such listed investment vehicles that use the stable cash flows from renewable energy projects to open the sector to new investors, reducing renewable energy companies' cost of funding.
"That was about using the right cost of capital to hold the operating assets so you don't dilute the development business," he explains. "The innovation comes around understanding when you have hit that tipping point and [then] adopting financial structures to fund the assets in a way that provides the right risk-adjusted returns."
Kingsbury says: "The theory of change is that we will create innovative, transformational companies in each of these sub-sectors, with disruptive business models, lower costs and lower-carbon ways of tackling the market. They will become market leaders … and the competition will start to mirror and copy these business models, drawing in even more capital."
The success of that approach was demonstrated by the track record of the GIB, which spawned around 20 imitators around the world, from Canada to China, he states. "If we had messed up the first one, there probably wouldn't have been any more."
New green bank
Kingsbury declines to comment on the 2017 sale of the GIB to Australia's Macquarie – a move bemoaned by environmental groups and some members of parliament as premature, which critics say has denied the government a vital lever for promoting the low-carbon economy. Indeed, it appears that some in the current government agree. UK energy minister Kwasi Kwarteng said in July 2020 that he expects the government to announce "the Green Investment Bank 2.0… in the not-too distant future".
Kingsbury is supportive: "The GIB was a tremendous success. Borrowing from that idea, and creating another one, of some description or other, is generally a good idea."
He argues that its focus should be somewhat different to that of the GIB, given the different position the UK is in now compared with 2010–11 when the first GIB was being designed.
"At the time, the challenge was making UK power generation much greener and getting coal off the grid, and it was tremendously successful," he says. "Today, the biggest emissions are coming from transport."
A new green bank should look at building out EV charging infrastructure, grid improvements, decarbonising heavy goods vehicles and supporting green shipping, he suggests.
"The model works. Would you roll parts of that again? Yes, I would recommend that we do that again," he adds. "Would it do the same things that we did ten years ago? No. There would be new markets, new challenges, and they would require different skills and different approaches than we adopted then."
Clearer perspectives
In the meantime, Kingsbury, whose career before the GIB included stints with private equity firms Hudson Clean Energy and 3i, is focused on launching the Conduit investment platform by the end of 2020, with the first investments expected in 2021.
He is confident the Covid pandemic won't slow the new firm's progress. He believes the crisis has brought "a clearer perspective" to the effort to tackle climate change, "with a real move across both government and industry to build back better".
He concludes: "I think the timing is right, the opportunities are there, but the capital needs to be assembled and start to flow. My job is first to show that you can make a great return in these sectors and, second, that you can make a great impact."