At the start of February 2022, French oil major TotalEnergies green-lighted the East African Crude Oil Pipeline, the completion of which is set to turn Uganda into one of the world's newest petrostates. The 1,443km-long, electrically heated pipe will run from two new oil fields on the shores of Lake Albert, which lies on the border with the Democratic Republic of Congo, to the Tanzanian coast. It will carry up to 230,000 barrels a day for export.
It matters not that analysts, including the International Energy Agency (IEA), have repeatedly warned that the development of new oil and gas fields is incompatible with a net-zero future. Alongside partners China National Offshore Oil Corporation and the Uganda National Oil Company, TotalEnergies believes there is money to be made from the $10bn project. Having ostensibly committed to net zero – although only across scope 1 and 2 emissions, and scope 3 emissions in Europe – TotalEnergies aims to make it an "exemplary project in terms of shared prosperity and sustainable development", said chief executive Patrick Pouyanné in a statement.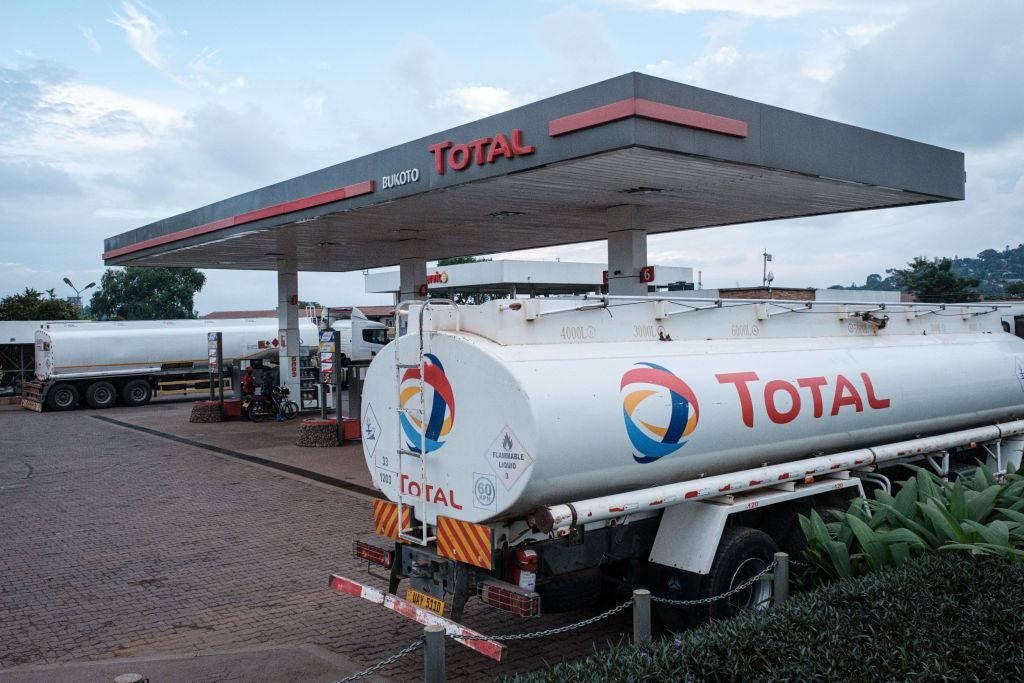 TotalEnergies is far from the only company building new pipelines. Data from Energy Monitor's parent company, GlobalData, shows there are a total of 119 oil pipelines under development worldwide. These have a combined length of 353,496.3km, and range from those that have simply been announced to those that are under construction and nearing completion. There are also some 477 gas pipelines under development with a total length of at least 968,299.5km.
The East African Pipeline is not even the largest oil pipeline in development. The Canadian Prosperity Project, delivering western Canadian oil to the country's east coast, and the Gwadar–Kashgar Pipeline, running through the Himalayas from Pakistan to China, would both be more than twice the length. The largest gas pipeline under development is the 8,972km-long domestic Xinjiang–Guangdong–Zhejiang pipeline in China, which would transport natural gas domestically across the country.
Unlike some other pieces of fossil fuel infrastructure, there are likely to be uses for pipelines in a low-carbon future. The IEA's Net Zero Pathway says: "Some low‐emissions fuels, such as biomethane and synthetic hydrogen‐based fuels, can make use of existing infrastructure without any modifications." It adds that hydrogen could also be transported but that this "requires a retrofit of existing pipelines".
However, the agency stresses this is reappropriation of existing infrastructure. "Given the rapid decline of fossil fuels, significant investments in new oil and gas pipelines are not needed," say the authors. The fact so many pipelines are under development when more than 90% of the global economy is under a net-zero pledge presents a serious risk of stranded assets. Indeed, the financial risk attached to new pipeline developments is an estimated $1trn, according to a 2021 report from think tank Global Energy Monitor.