Over the last couple of years, the leading asset owners that sit at the top of the global financial system – the big pension funds and insurance companies – have been working to understand climate risk. Many of them have made commitments to move their portfolios, over time, towards net-zero emissions; for example, 33 large investors, managing $5.1trn in assets, are members of the Net-Zero Asset Owner Alliance.
These are conservative, deliberative organisations. They take their obligations to their beneficiaries – the pensioners of today and tomorrow, holders of millions of insurance policies – extremely seriously. Given their long-term obligations, to pay benefits to their members for decades into the future, they are concerned with the long-term health of the economies in which they invest as well as the quarterly returns of their current investments.
Among these asset owners, there is broad consensus around the direction of travel away from fossil fuels and towards a decarbonised global economy. The challenge they face is one of timing. If they move too soon, they risk near-term underperformance; too slowly, they could get caught in a stampede away from the sector.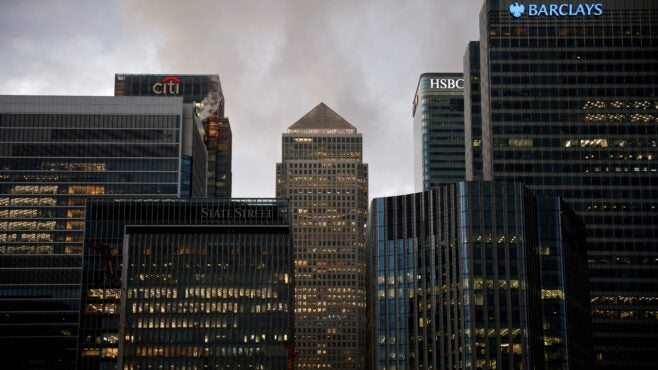 Last year proved pivotal. First, climate policy around the world hardened. Despite preoccupation with the global pandemic and the near-total obstructionism of the Trump administration, policymakers in the EU, the UK, China, Japan and South Korea have committed to net-zero economies by mid-century, or thereabouts.
Second, the pandemic's effect on energy demand has shown both the vulnerability of the fossil fuel sector and the viability of low-carbon alternatives.
The S&P Global Oil Index, made up of oil and gas producers, fell as much as 57% in 2020, before recovering to a 28% loss by mid-December. Over the same period, the S&P Global Clean Energy Index returned 119%. Last year gave investors a glimpse of how the fossil energy sector will perform as the electrification of heat and transport drains demand away from oil and gas producers.
After careful deliberation and planning, asset owners are starting to move.
In June 2020, Nest, Britain's largest pension scheme by number of members, said it would immediately move almost half of its £12bn portfolio into "climate aware strategies" and begin divesting from fossil fuels.
AP2, the $40bn Second Swedish National Pension Fund, has reduced the carbon footprint of its equities portfolio by more than 50% compared with 2015.
And, at a stroke, Aware Super, a A$120bn Australian pension fund, announced in November that it had slashed the carbon footprint of its equity portfolio by 40% by excluding the highest-emitting companies from the indexes in which it invests.
US pension funds have tended to lag behind their peers elsewhere, but this is starting to change.
In December, the New York State Common Retirement fund, the third largest in the country, announced that it plans to sell out of energy companies in its portfolio that don't have a plan in place to transition from fossil fuels.
It joins more than 1,300 institutional investors, managing some $14.5trn, that have made a commitment to divest fossil fuels, according to campaign group Go Fossil Free.
These big investors are not just moving their money. They are also engaging with the management of the companies in which they invest to explain how they are responding to climate change, and to encourage them to put transition plans in place. Capital is also beginning to move away from fossil fuel companies and towards new energy providers.
This is not without risk. There will be periods when oil and gas companies outperform the market. However, the world's asset owners are increasingly convinced that their beneficiaries' assets are better invested in a low-carbon future.
This article is part of a series on climate and energy in 2021. See also: