A 30-something female classics graduate who consciously allows her young daughter to regularly pop up in conversation and appear in online meetings is not the average profile of a CEO in the energy sector. Yet Emma Pinchbeck, head of trade body Energy UK, is clear that energy CEOs need to apply flexibility not only to electricity networks, but also to their leadership style, if the clean energy transition is to be successful.
Less than a year ago, Pinchbeck was happy as deputy chief executive of RenewableUK and pregnant with her first child. Working on climate change and highly aware of the difficult world in which her child could grow up, Pinchbeck had thought long and hard about whether to enter the world of parenthood, and planned to stay in her job where she felt secure and well supported.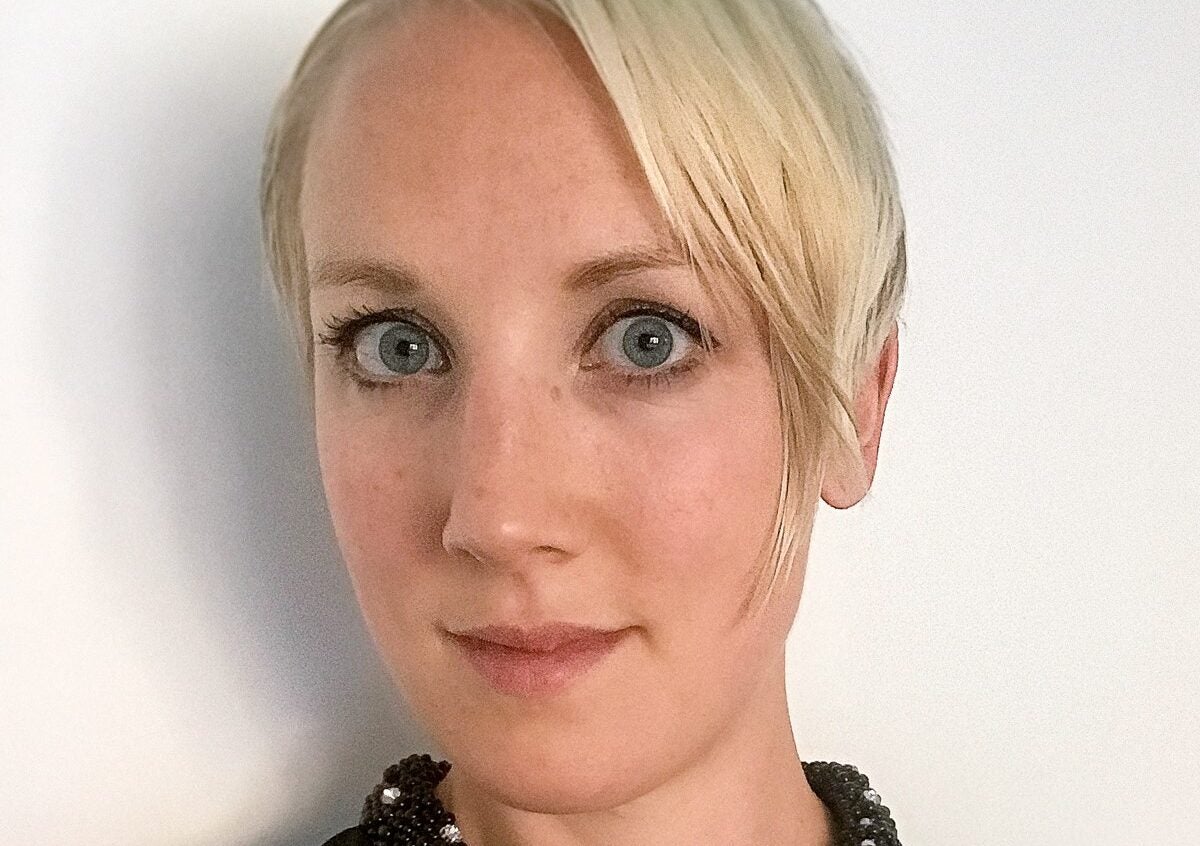 Energy UK, however, had other ideas. The organisation was determined she was the right woman for the job of CEO and made sure the recruitment process was as straightforward as possible.
Instead of asking her to travel to an interview, the recruiter came to Pinchbeck's house for "an informal chat", which was especially welcome as her daughter wasn't well when she was born. She was also given six weeks to decide whether to take the job and negotiated a "fully flexible" contract where she works five days over four and "takes most Fridays off". Furthermore, she made sure her new employer would have no problem with her turning up with baby in tow for meetings since she was breastfeeding.
Pinchbeck agrees her approach doesn't find favour with everyone and urges "respect" for those women who prefer to keep their family and professional lives totally separate and may find her approach "annoying". However, she is clear the status quo will remain in place unless those at the top of the career tree demonstrate change and talk about it.
"I want to make a point about being a CEO and a young mother," says Pinchbeck. "It is important to see different kinds of leaders and ways of doing the job for young people coming up in the workforce. I want to put in place the same flexibility that I have for people a couple of rungs down the ladder. In a position of relative power I can take risks and hopefully make a difference."
This attitude is so important in the energy sector since "there are still not very many woman at the heads of companies and organisations", says Pinchbeck. "Office culture hasn't changed enough – ten years ago there were discussions around soft measures to increase diversity, but new graduates don't want to keep having the same conversation, they want quick results."
Despite making up 48% of the global labour force, women only account for 22% of the workforce in the traditional energy sector. This figure rises to 32% for the renewables industry, but for management levels across the board numbers are even lower. "Clean energy transitions will require innovative solutions and business models to be adopted and greater participation from a diverse talent pool," says the International Energy Agency.
To create such a talent pool, Pinchbeck believes it is necessary to introduce specific goals. Energy UK has targets to ensure speakers at its conferences are as diverse as possible. "The energy transition needs views from all kinds of demographics and education," says Pinchbeck. "We are constantly looking at our policies and procedures to see how we can improve."
By diversity, Energy UK is not just talking about women, but also ensuring that people from all backgrounds are part of the energy transition conversation.
Last year, the organisation established an equality and diversity forum, which brings together industry and government representatives, and has pushed LGBT+ visibility through its Pride in Energy forum. Its latest initiative is a Diversity in Energy Speakers' Directory, which highlights experts from black, Asian, and minority ethnic (BAME) backgrounds, making it easier for event organisers and media outlets to include a broader range of voices.
With its members, the notion of diversity also includes, for example, ensuring that smart products, such as electric vehicle (EV) charging points, are designed to be accessible for people with disabilities, and that the energy transition is couched in the right terms for the right audience.
"We need to think about how we talk and to reach people through positive values," says Pinchbeck. "You might talk about all the ways EVs are cool technology to early adopters, but if you were trying to sell an EV to my husband, you might start by telling him whether or not it has got enough room for a baby seat in the back and how EVs can help tackle air pollution outside nurseries."
This call for positive messaging also includes making the case for a just transition that ensures workers in fossil fuel industries receive the training they need to work in the renewables sector. Energy UK's report on the country's journey to net zero is entitled 'Rebuilding the UK economy: fairer, cleaner, more resilient'. The organisation makes it clear this vision means a sustainable future for the climate and for the economy with decent, well paid jobs.
"Energy companies are preparing for the world that is coming and many companies are working on integrating and prioritising renewables with load shifting and agile tariffs," says Pinchbeck. "Such flexibility in our energy systems needs to be reflected by flexibility in the workplace."