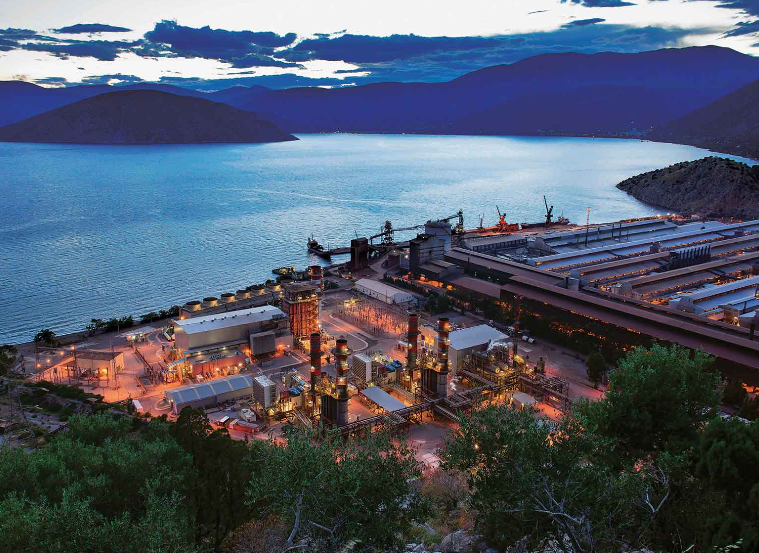 The loss of Russian fossil fuels from Europe's energy mix following the Ukraine War has increased energy prices tenfold in parts of the continent. The region's heavy industries have seen their cost of production soar as a result. EU leaders are meeting in Brussels on 20–21 October to agree fresh energy market interventions to rein in energy prices. To alleviate some pain for households, the EU already agreed on several crisis interventions on 30 September, including a €180 per megawatt-hour (MWh) electricity revenue cap for inframarginal producers of electricity such as wind, solar and nuclear.
As a Greece-based global industrial conglomerate active in the metallurgy, energy, and engineering, procurement and construction sectors, Mytilineos is suffering from both the disease and the cure. On the sidelines of the recent RE-Source 2022 conference in Amsterdam, MYTILINEOS's EU and regulatory affairs director Nick Keramidas told Energy Monitor that it will be Europe's loss if industrial powerhouses such as his are left to bear the brunt of the energy crisis. Greece is one of 15 member states pushing for an EU price cap on gas imports at this week's Brussels summit.
As an industrial conglomerate that both buys and sells energy, how are the different divisions of MYTILINEOS experiencing the current energy crisis?
At MYTILINEOS, we are lucky – or perhaps unlucky – enough to be experiencing both parts of the equation. For starters, we're in the metallurgy business. In fact, we are a vertically integrated aluminium producer and the largest industrial [energy] consumer in Greece. We mine bauxite, we produce alumina, and then we turn it into primary aluminium. For our primary aluminium, we need roughly three terawatt-hours (TWh) a year; that's a massive volume of baseload electricity.
In the electricity sector, we have gas-powered capacity operating in Greece; around 1,200MW is already operational and another 800MW is coming online within the next couple of weeks. The new plant is going to be the most modern combined-cycle gas turbine in Europe; it's an H class technology and it's extremely efficient. We also have a great deal of renewables installed in Greece and a massive pipeline of extra renewable capacity coming online in the next few years. Plus, we have a division that builds solar and storage projects across the globe. We have built plants from Puerto Rico to Australia, particularly solar but also hybrid solar-storage plants.
How well do you
really

know your competitors?

Access the most comprehensive Company Profiles on the market, powered by GlobalData. Save hours of research. Gain competitive edge.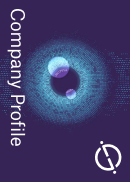 Company Profile – free sample
Thank you!
Your download email will arrive shortly
Not ready to buy yet? Download a free sample
We are confident about the unique quality of our Company Profiles. However, we want you to make the most beneficial decision for your business, so we offer a free sample that you can download by submitting the below form
By GlobalData
So, in that respect, we are in a position to witness the full spectrum of this energy crisis. Around 50% of Europe's aluminium capacity has already been curtailed, and this may well turn into a permanent situation. If something is not done right now to fix it, then the outlook is not good for the remaining 50%.
We are extremely worried there is inaction in Brussels, and to some extent this problem has been downplayed. We have tried to flag it to the European Commission repeatedly. In September, there was a letter signed by around 40 CEOs from the non-ferrous metals industry to the Commission, explaining not just how this situation is unravelling for the European smelters but also what is going on across the rest of the world, where new capacity is coming online in places like Indonesia, China and also the US. This new capacity is slowly replacing Europe's curtailed capacity. The impact could be devastating, leading to Europe's deindustrialisation, which would have massive ramifications on GDP, employment, Europe's strategic autonomy, you name it. This is a result we cannot afford to end up with. Across Europe, thousands of jobs have already been lost due to industrial plants closing due to high energy prices.
Furthermore, Europe will require substantial amounts of raw materials and metals to achieve its net-zero climate targets. It would be a catastrophe if we have to import all of these materials from countries where production is not as low-carbon as it is in Europe. When you look at the figures, European [aluminium] production has half the carbon footprint of the global average for primary aluminium, and three times less than China. If you remove one tonne (t) of aluminium in Europe and start producing it in China instead, the net impact is an additional 12t of CO2 in global emissions. We should reverse this trend and produce more raw materials in Europe. It's simple mathematics. Unfortunately, there has been too much obsession in Europe on just reducing European emissions.
To help Europe's electro-intensive industries through this crisis, we have already tabled some concrete proposals to the Commission, related to long-term power purchase agreements (PPAs) for renewable electricity. Hopefully, we will soon see some advancement on this front. Unfortunately, the measures being discussed at the moment, such as the revenue caps for electricity producers, are hardly going to save the day, particularly for electro-intensives such as MYTILINEOS. They will not reduce electricity prices to the level needed for aluminium production to remain viable.
Right now, people are really focused on safeguarding households from the high energy prices, and indeed it is an imperative for politicians to figure out ways to help consumers to survive this winter, but what is being forgotten is the repercussions of this demand destruction in the electro-intensive industry, and the multiplying effect this is going to have. People want affordable heating for their homes, but they also want a salary to be able to pay for that affordable heating, right?
Could you explain the near and long-term implications of the energy price caps the EU is looking to implement?
The €180/MWh inframarginal cap [on so-called excess revenues for wind, solar and nuclear power producers] is going to add some money to state budgets, allowing governments to temporarily subsidise households. The same goes for the solidarity tax on companies involved in the extraction of fossil fuels. They have promised that part of this support might be targeted at electro-intensives as well, but in order to get a lifeline, you need to build more renewables and make more investments in energy efficiency. However, if a company is not surviving, asking it to invest extra money is something that is completely detached from reality.
Also, with the inframarginal cap, it seems to be 'every man for himself'. By not applying a uniform cap to all countries, you end up tearing down the internal energy market, and we will end up with counterintuitive electricity flows just like we have seen on the French-Spanish border in recent months. These measures are undermining the internal energy market we've been building for the past 20 years. I won't say that some things couldn't be fixed and improved, but this is not the way to go.
What specifically would MYTILINEOS like the European Commission to do?
First, understand the nature and magnitude of this problem. People seem to think that if we throw a bit of extra money at the state budget, we can save both households and industry. Let me put this into context: an average primary aluminium smelter consumes about 3TWh per year to produce around 200,000t of aluminium. So, if you were paying €40/MWh, which was the average electricity cost for European smelters, according to the Commission in 2019, then the smelter was paying €120m a year for electricity. Right now, you would have to pay €1.2bn because the price is ten times higher.
Meanwhile, in the Temporary Crisis Framework, the Commission foresees the possibility for member states to provide some relief to electro-intensives in the form of state aid, but only up to €50m per company in subsidies. The delta that needs to be financed is around €1bn a year! A cost-benefit analysis needs to take place to understand the impact this is going to have on the European economy and society.
[Keep up with Energy Monitor: Subscribe to our weekly newsletter]
There are voices, even within the Commission, that disturbingly suggest that cutting demand from energy-intensive consumers is a low-hanging fruit. I am very much in favour of peak-shaving [curtailing your load in hours of peak electricity demand], and we will optimise our consumption to the extent this would help the system. We actually used to have smart schemes to achieve this, like the interruptibility mechanisms in Germany and Greece, but unfortunately they were abolished; now we are looking to reinstate them. However, cutting industrial demand outright is not a simple proposition. For example, our aluminium industry is taking bauxite, turning it into primary aluminium and selling it for $2,000/t – and that's a good deal for the Greek GDP. It would be completely self-defeating for Europe to decide to forego this. The consequences for employment would be disastrous and Europe would end up dependent on imports for even more products than before.
Do you hold any hope that the COP27 climate negotiations in November will result in any kind of standardisation of the emissions-reduction approaches of heavy industry around the world?
There has always been a lot of speculation ahead of each COP. There is always a lot of hope that 'this time we'll make it happen', but the unfortunate reality is that we are yet to see this expectation materialise. The level of ambition is not necessarily the same everywhere across the world.
There is also an element of pragmatism that needs to feed into this discussion. In Europe, we love setting targets. Every time we hit a wall, particularly regarding energy, we set a higher target. Look at the recent example of REPowerEU. In response to the gas shortages, the EU decided to bring forward its renewables and energy-efficiency targets, making them even more 'ambitious' but without supporting these decisions with the necessary policy, funding or infrastructure. Even the impact assessments were incomplete.
It's a similar story with green hydrogen, which is definitely going to form part of our future. But just by saying it, we will not manage to reach ten million tonnes of green hydrogen production in Europe by 2030, and another ten million imported from Africa, which will apparently have all this hydrogen to spare! Green hydrogen production is even more electro-intensive than aluminium production. Aluminium production requires 14MWh of electricity to produce one tonne of aluminium, whereas hydrogen requires a staggering 55MWh/t, plus ten tonnes of fresh water. The energy required to produce green hydrogen is astronomical – and herein lies the inconsistency. We are dealing with a crisis where we don't have enough energy, but at the same time, policymakers are proposing that we should use vast quantities of electricity to produce hydrogen. That's counterintuitive to say the least: it will drive up electricity prices even higher and would increase the risk of shortfalls for other consumers.
European policymaking is turning into a sort of eBay auction where everyone is trying to set the highest target. That's not how it works. Both REPowerEU and the European Green Deal more generally have been planned without a realistic cost-benefit analysis, and as a result their targets are out of touch with reality. To truly achieve change, we need to establish the necessary enabling conditions, and decisions must be based on solid data – for example, what raw materials will be required and how we are going to source them.
Even with massively accelerated permitting processes, including the 'go-to areas' that have been suggested by the Commission, the plans that are being discussed now for new renewables facilities will only be able to deliver their first megawatt-hour by 2027 – and that's in an ideal scenario where everything falls into place. So just saying we will increase the renewables targets does not solve the problem. Actually, it's extremely counterproductive because you end up not worrying about what actually needs to take place 'on the ground' every week, month and year to fix problems like permitting.
National transmission system operators say we're actually going to need more gas plants, the more renewables we add into the system. The more you increase the volatility of the system (unless, of course, you have massive storage solutions including seasonal storage), the more gas reserves you need to cope with the cloud that came by and blocked the sun, or the wind that stopped blowing. These are the issues that must be dealt with. Otherwise, you actually end up making it harder for member states to accelerate renewables deployment.