After nearly two years of painstaking talks, negotiators from the European Parliament and EU member states finally struck a deal last November on a new vehicle emissions law that would ban the sale of internal combustion engine (ICE) cars in the EU from 2035. Even though Germany, with its powerful automotive industry, has historically opposed ambitious car CO2 standards, in the end it supported the deal. The agreement was ready to be signed into law – but then German Finance Minister Christian Lindner stepped in.
When the ban was provisionally agreed in November, the new far-right government of Giorgia Meloni in Italy had just taken office a few weeks earlier. According to EU sources, the new government was not yet up to speed on the car CO2 legislation and did not deviate from the previous government's position on it (support for the deal). Only in January did the Meloni administration become aware of what it had signed and start raising objections.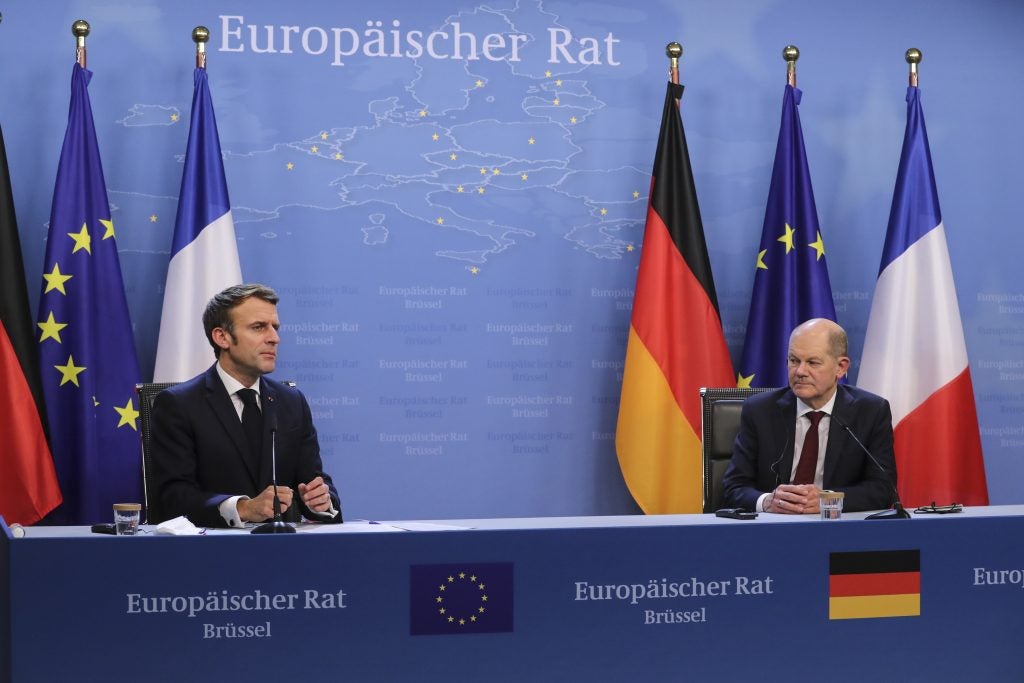 However, Italy did not have enough votes in the EU Council – votes are weighted by a country's population – to kill the law at a final vote foreseen for early March. However, Lindner, from Germany's pro-business FDP party, saw his chance and changed the German position to a 'no' at the last moment, throwing the future of the law into question. The move has created a huge furore inside Germany's governing coalition, infuriating his coalition partners the Greens and some in the centre-left SPD – but for the moment, Lindner is calling the shots.
Germany wants the law changed to allow for the sale of ICE cars after 2035 if they run on hydrogen-derived e-fuels, which are produced by electrolysis with added carbon. Since, unlike Italy, Germany has enough voting power to kill the legislation simply by abstaining in the final vote, the European Commission has started drafting a compromise to allow this. French President Emmanuel Macron, who strongly supports the ICE ban, is meeting with German Chancellor Olaf Scholz at an EU summit in Brussels today. Macron may support the compromise in exchange for German support for nuclear power as a 'green' tool to fight climate change.
A combustion engine ruse?
Climate campaigners are aghast. The NGO Transport & Environment (T&E) is warning that this is a ruse to extend sales of fossil-fuel-powered cars, and that it will put Europe behind the US and China in the development of electric vehicles (EVs) because European automakers will no longer have a powerful regulatory incentive to go electric.
How well do you
really

know your competitors?

Access the most comprehensive Company Profiles on the market, powered by GlobalData. Save hours of research. Gain competitive edge.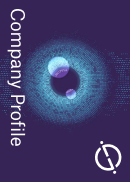 Company Profile – free sample
Thank you!
Your download email will arrive shortly
Not ready to buy yet? Download a free sample
We are confident about the unique quality of our Company Profiles. However, we want you to make the most beneficial decision for your business, so we offer a free sample that you can download by submitting the below form
By GlobalData
"You basically undermine the regulation to such an extent, with so many loopholes and openings for fraud and tampering, that there is no way to ensure that any ICE cars sold after 2035 aren't being fuelled by fossils," Alex Keynes, T&E's clean vehicles manager, told Energy Monitor. He argues that the idea to limit combustion engines to those using e-fuels will be unenforceable because car engines cannot tell the difference between liquid fuels that are produced from fossils and liquid fuels that are produced from electricity. Moreover, the hardware and software could be manipulated, as was done by German automakers in the 'Dieselgate' scandal, to allow engines to run on fossil fuels regardless.
Since e-fuels are still expected to be massively expensive in 2035, Keynes adds, there would be a strong incentive both for customers and manufacturers to cheat the system – and because petrol and diesel will still be around for many years to fuel legacy cars, it will be easy for them to get it. A recent study by T&E found that e-fuels are expected to be 47% more expensive than petrol in France in 2030. "The higher cost of e-fuels will mean that only the wealthy will be able to afford them, while everyone else will be pressured to bend the rules and use fossil fuel instead," says Marie Chéron, head of vehicle policy at T&E France.
Most automakers actually supported the original legislation because they see a market opportunity in EVs, the campaigner points out. "The vast majority of automakers don't even want this," says Keynes. "Ford, Audi, VW and Volvo have all come out 100% against this idea. Basically, Porsche is the only carmaker that has openly said they are investing in this [e-fuels]. This is really a solution for sports cars, because it is so expensive."
So who has been lobbying the Germans to object? "It is the oil and gas industry, because it gives them a market to keep refining and making fuels, and it is also the engine components lobby, so they can keep making [ICE] engines," Keynes says.
Market incentive for clean fuel
However, Lindner argues that a hard ban on all ICEs from 2035 would kill a nascent developing clean e-fuel industry that could prove highly beneficial to fighting climate change. The e-fuels industry agrees. At a debate on the issue with EU transport ministers in Strasbourg, France, earlier this month, it argued that the EU would be shooting itself in the foot by ruling out e-fuels.
"Ultimately, it doesn't matter which specific vehicle runs on e-fuels," said Ralf Diemer, managing director of the eFuel Alliance. "What is decisive is that the calculated share of e-fuels is brought onto the market and fossil fuels are replaced."
The benefit of e-fuels is that they are a 'drop-in' fuel that can be fed into any ICEs already on the road today, either blended or pure. A hard 2035 ban on ICEs could kill investment in e-fuels – potential markets in aviation and shipping do not on their own provide a sufficiently strong business case to get e-fuels off the ground, says the industry – and deprive drivers of a potential medium-term climate solution.
[Keep up with Energy Monitor: Subscribe to our weekly newsletter]
Of course, the e-fuels industry would have preferred it if Germany had taken a strong stand on this position last year before the November deal. Unpicking it now essentially means starting the negotiations all over again. That is what makes Germany's late-stage intervention so problematic. It is technically possible under the EU legislative procedure, but it is a major violation of protocol.
Nevertheless, Germany has done this before. In 2013, Angela Merkel stepped in to kill a car CO2 deal that had already been agreed and sent it back to the drawing board. A compromise was found that time; can it be found this time?
"It is not so often that an intervention happens after Parliament and Council have reached an agreement," notes one senior national EU diplomat from a medium-sized country. "If we have to make concessions to the German chancellor [at today's summit] then it needs to go back to the Parliament, back to the environment ministers, and then – good luck."
Type approval solution
The Commission hopes to avoid that scenario by proposing to make a change to separate type approval legislation, which would allow the car CO2 law to be passed as already agreed. The draft type approval change circulated earlier this week would simply define an ICE vehicle running on e-fuels as a zero-emission vehicle. The Commission could do this through a delegated act, requiring no vote by the Parliament or national governments.
This is an idea that was first suggested as a solution by the e-fuels industry. "With the Euro VII emission standard, which defines the type approval of new vehicles, a solution could be found that lies outside the CO2 fleet regulation and yet has a direct impact on it," Diemer said earlier this month. "By defining vehicles powered exclusively by climate-friendly, renewable e-fuels as zero-CO2-emission vehicles, it would be possible to avoid reopening the fleet regulation."
However, Keynes says the idea that the Commission could ram through something so controversial with a delegated act is fanciful thinking. He predicts that the Parliament, and smaller EU governments, would object and demand they get a vote on the issue. The reasons for objection are clear, he says, as the wording in the draft Commission text does not seem to meet a standard definition of 'zero-emission'. "This text would only guarantee that the minimum GHG [greenhouse gas] saving you would get from using e-fuels would be 70%. That is not carbon neutral, which is 100%."
In the end, it is likely that whatever compromise is found, it would have to go to a vote in the Council and Parliament for approval. The Commission may know this, and could be seeking to convince the Germans to drop their opposition and vote through the car CO2 law knowing full well that the promised changes to the type approval legislation may never see the light of day.
Diemer says there is nothing wrong with adjusting EU legislation at such a late stage, even if it does not happen very often. He predicts it could be done in two to three months, since all that needs changing is the 'zero-emission' definition and the inclusion of a verification method. "Either way, the introduction of a verification obligation for the use of renewable fuels is necessary," he says. "We expect the EU Commission to take note of the changed mood in member states and to present proposals that are practicable and future-oriented. These include, in particular, accounting solutions, which, unlike technical solutions, are not associated with high effort, costs and bureaucratic processes."