After months of negotiations, the 'traffic light' coalition that emerged victorious in September's German election has approved a detailed coalition agreement for the next five years, and is assuming office this week. At the government's head will be Chancellor Olaf Scholz from the Social Democrats (SPD), which will make up the largest party in government by far. By his side will be his coalition partners: Finance Minister Christian Lindner from the free-market liberal Free Democrat Party (FDP) and Foreign Minister Annalena Baerbock from the centre-left environmentalist Green Party.
While the SPD and Greens have been keen to push forward ambitious climate action, the more conservative FDP has been worried about the economic impacts, meaning the allocation of ministries has been closely watched.
Spending-averse Lindner will be doing battle with Robert Habeck from the Greens, who has been put in charge of a newly created economy and climate ministry. This new 'super ministry' will be responsible for the power sector, energy networks, renewable energy and Germany's climate action law. The Greens had tried to give this new ministry review and veto power over all legislation to make sure it is compatible with Germany's climate targets, but this was rejected in the coalition negotiations. Instead, each ministry will do its own climate check. That gives added importance to the role of state secretary for the economy and climate ministry, which will be held by Patrick Graichen, formerly head of the climate and energy think tank Agora Energiewende.
The Greens have also been given the Environment, Nature Conservation, Nuclear Safety and Consumer Protection ministry, which will be led by Steffi Lemke, and the Food and Agriculture ministry, which will be headed up by Cem Özdemir. They have been guaranteed the right to propose Germany's next European commissioner, if Ursula von der Leyen does not return for a second term as Commission president.
However, the coalition agreement's designation of transport minister has climate campaigners less enthused. Volker Wissing from the FDP has a reputation as a conservative who is not friendly toward environmental legislation. The ministry had been expected to go to the Greens. Jürgen Resch, head of the NGO Environmental Action Germany, said the coalition agreement's transport emissions policy has ended up being disappointing.
"The car companies' handwriting cannot be overlooked in this," he said. "Incredibly, the car-lobby policies of [Angela Merkel's Christian Democrats] will be continued without interruption. Germany will remain the country for speeding, ever-bigger SUV-city tanks and state-sponsored climate killer company cars. Even the subsidising of diesel cars will stay in place."
How well do you really know your competitors?
Access the most comprehensive Company Profiles on the market, powered by GlobalData. Save hours of research. Gain competitive edge.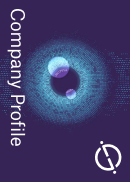 Company Profile – free sample
Thank you!
Your download email will arrive shortly
Not ready to buy yet? Download a free sample
We are confident about the unique quality of our Company Profiles. However, we want you to make the most beneficial decision for your business, so we offer a free sample that you can download by submitting the below form
By GlobalData
However there have also been more positive takes on Wissing's potential to drive through emissions reductions in transport based on his time as transport minister for the state of Rhineland-Palatinate. The coalition agreement sets a target for a minimum of 15 million fully electric passenger cars on German roads by 2030. However, even this is probably not ambitious enough to meet the European Commission's proposed EU-wide target of making all new cars carbon neutral from 2035.
Main priorities
Lowering transport emissions may not be a top priority in this new government's coalition agreement but other elements of the energy transition are. Renewable energy, which Germany has long championed through its Energiewende policy, remains a primary focus. The coalition has set a target of doubling the share of renewable electricity to 80% by 2030, with its expansion to be defined as a "public interest" and given priority over other areas of environmental protection, so that, for instance, a wind farm cannot be objected to on environmental grounds. In addition, 2% of German land will be used for onshore wind power. Responding to concerns in local municipalities, the agreement says people who live near renewable installations should "profit appropriately". Offshore wind should increase from 7.8GW today to 30GW by 2030, 40GW by 2035 and 70GW by 2045. Solar PV should increase from 54GW today to 200GW by 2030. Finally, new private commercial buildings will have to install rooftop solar "as a rule".
"The coalition treaty is a solid launch pad for the successful solarisation of Germany's energy supply," said Carsten Körnig from the German Solar Association. "We hope that many market barriers will actually be removed quickly and create attractive investment conditions." Hermann Albers, head of the German Wind Energy Association, agreed it is good news for the sector. "The coalition treaty shows that the three parties are serious about addressing climate action and put a clear focus on renewable energies," he said.
The coalition government also puts teeth behind Germany's existing commitment to phase out coal, moving the date forward by eight years to 2030, but it has also given gas a large role in replacing coal and nuclear, both of which are being phased out, with the agreement stating, "Natural gas will be indispensable for a transitional period". The agreement also says new gas facilities should be built so they can be powered by hydrogen in future, and that in theory those gas facilities should not use fossil fuels after 2045. However, this has to be done without inhibiting investment or causing stranded assets – a significant caveat.
On heating and buildings, the agreement states that every new heating system has to be powered by 65% renewable energy by 2025, and from then onwards new buildings may only have 40% of the energy consumption of an existing building. Overall, the share of climate-neutral heating in Germany should reach 50% by 2030.
EU policy
On the next phase of the EU Emissions Trading System (ETS), the coalition agreement in theory supports a proposal from the Commission to set up a separate ETS for heating and transport, something already done at national level in Germany. However, the agreement says there should be no increase in the CO2 price for heating and transport fuels for now because that price is already rising. The price should be looked at again in 2026 (the German system fixes the CO2 price for these sectors until then).
The agreement says there should be compensation for low-income households as the ETS price goes up, but households also need to switch their energy source where possible. "What is good for the climate will become cheaper, what is bad will become more expensive," it says. To help reduce the burden on industry and households, the renewable energy surcharge will be paid for from the federal budget rather than from the power price from 1 January 2023. The new government will push for an EU-wide price floor on carbon in the ETS.
The coalition agreement does not mention the controversial Nord Stream 2 pipeline, which is almost ready to start pumping gas from Russia to Germany. The pipeline was a major bone of contention because it is opposed by the Greens but supported by the FDP. The SPD is split on the issue.
The new government's ambitious climate agenda will face opposition from the federal states. Michael Kretschmer, the conservative state premier of Saxony, a coal mining state in eastern Germany, has encouraged labour unions to protest the new government's plans to pull forward the coal phase-out to 2030. He was a member of Germany's coal exit commission, which recommended the phase-out date to be no earlier than 2038.