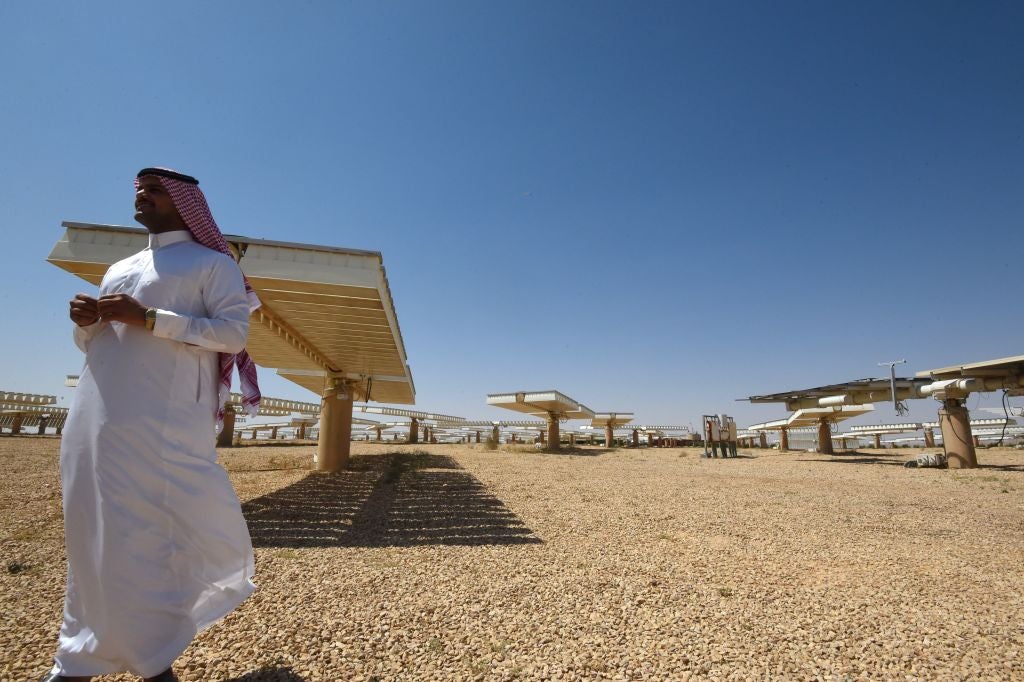 For years, Saudi Arabia has been promising a solar revolution. In 2013, the government said it would aim for 24GW of renewable power capacity by 2020 and 54GW by 2032. In 2015, top energy officials told Western media that plans were in motion for the country to "soon become a top solar energy exporter", capitalising on the fact that the huge desert nation has some of the strongest conditions for solar in the world.
"The Saudis are going solar," proclaimed a 2015 article in US magazine the Atlantic, which outlined how the kingdom hoped to create high-paying tech jobs in the solar industry and begin exporting Saudi-made PV panels overseas.
Where are we in 2023? GlobalData, Energy Monitor's parent company, projects that the country will hit 1.5GW of renewable energy capacity this year, of which 1GW will be solar PV. This may be significantly more than the 22.5MW of renewable capacity that the country had in 2013 – but it is far below the 24GW it was supposed to have three years ago. Fossil fuels still account for 99% of the overall power generation in the country.
"The modest Saudi renewables installation does not live up to all the hype about renewables that we have been hearing from Riyadh over the years," says Jim Krane, Wallace S. Wilson Fellow for Energy Studies at Rice University. "There have been a lot of false starts and a lot of pipe dreams.
"Maybe the most bizarre claim was the 2011 boast from the Saudi oil minister that Saudi Arabia had the 'potential' by 2020 to produce enough solar power to meet more than four times global demand for electricity."
Data from GlobalData shows Saudi Arabia has the 45th-largest solar capacity of any country globally, despite having the seventh-greatest average solar power potential of any country over the course of the year, according to World Bank data. Saudi Arabia's 1GW of solar power in 2023 compares with 75GW in Germany, 173GW in the US and 482GW in China.
How well do you
really

know your competitors?

Access the most comprehensive Company Profiles on the market, powered by GlobalData. Save hours of research. Gain competitive edge.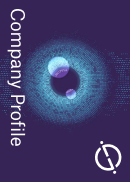 Company Profile – free sample
Thank you!
Your download email will arrive shortly
Not ready to buy yet? Download a free sample
We are confident about the unique quality of our Company Profiles. However, we want you to make the most beneficial decision for your business, so we offer a free sample that you can download by submitting the below form
By GlobalData
However, Saudi Arabia is in the grips of a transformative economic programme, Vision 2030, which is supposedly steering the kingdom towards a more sustainable future. Could the long-promised domestic energy transformation finally be about to take place?
Oil remains king – but change is coming
Jessica Obeid, head of renewables at research company Think Research and Advisory, says that in some ways Saudi Arabia's energy transition example is typical. "Most developing countries have failed to meet their 2020 renewable energy targets and have pledged more ambitious targets for 2030," she notes.
The reason the country is in the spotlight, however, is the combination of "the scale of its renewable energy target" and "the state's positioning in the oil market", she says. Indeed, Saudi Arabia's oil industry remains vast: the country is the world's greatest exporter of crude oil, with the world's second-greatest oil reserves, and it holds six of the largest oil fields currently operating around the world.
With today's tight global energy markets and strong oil price (currently around $80 per barrel), continued investment in oil offers booming returns. Saudi state oil company Aramco's 2022 profits of $161bn (SR603.75bn) are the largest ever recorded by an oil company. Saudi Arabia is in the process of boosting its nameplate oil production capacity from 12 million barrels of oil per day to 13 million by 2027.
However, the good times will not last forever. More than 90% of the world's economy is now committed to net zero, and clean technologies like electric vehicles, renewable power systems and heat pumps continue to spread at breakneck speed. Peak fossil fuels is now a very real prospect in the next couple of years – and such a moment will pose difficulties for petrostates like Saudi Arabia.
"It is critical that oil and gas-exporting economies – the petrostates – seek to diversify away from a reliance on these export revenues," explains Mike Coffin from the UK think tank Carbon Tracker. "Accordingly, they must ensure that central funds – whether directly, or via ongoing subsidies – are not wasted chasing revenues from an industry in terminal decline. The opportunity cost of continuing to invest in the old system could be significant.
"There is no one-size-fits-all strategy to transition economies, but it is critical that policymakers look to the future to make the transition away from fossil fuel production as orderly as possible."
An effective policy machine
Solar power will never be able to substitute for oil and gas export revenues in quite the same way – although countries with high renewables potential will likely be able to generate some revenues with green hydrogen. Nevertheless, a significant shift towards renewables in the domestic power mix would indicate that the country understands the need to diversify the economy – and it would also help Saudi Arabia achieve its pledge of net zero by 2060.
According to those who follow the kingdom's economic and energy policy, the Saudi Government well understands the need to diversify, even if headline renewables numbers look poor.
"The kingdom's level of policymaking analysis is excellent," says Krane. "The Saudi leadership understands its need to diversify better than anyone else." Neil Quilliam, associate fellow, Middle East & North Africa Programme, at Chatham House concurs, saying: "Leadership had long discussed the need to diversify… but it wasn't until [Crown Prince and current PM] Mohammed bin Salman [MbS] emerged on the scene that the kingdom began to take concrete steps in that direction.
"As a young leader with a much longer time horizon ahead of him, MbS seems to have appreciated the urgency with which change had to happen," adds Quilliam. "After all, once he becomes king, he will likely be there for a very long time to come."
Windfalls from the fossil fuel industry also put Saudi Arabia in a strong position to clean up its domestic energy system, says Obeid, allowing it to access financing in a way that other developing countries cannot.
In 2016, MbS laid out Vision 2030, a broad programme intended to diversify the Saudi economy and modernise Saudi society. The Saudi National Renewable Energy Programme forms a part of Vision 2030, and is a strategic initiative designed "to maximize the potential of renewable energy in Saudi Arabia".
Major solar projects have been announced as a result of these initiatives, including a deal struck in November 2022 to build the world's largest single-site solar power plant in Al Shuaibah, Mecca province, which will have a capacity of 2.1GW, and is due to come online in 2025.
"Saudi Arabia has a pretty modest renewables installation, but it has lots of projects under way that will come online over the next few years," says Krane.
"The kingdom still burns an incredible amount of oil in its power plants, which is expensive, polluting, wasteful and bad for the climate. Solar is a good way to improve all of those metrics, and helps Saudi Arabia preserve oil for export."
A long way still to go
Time will tell whether Vision 2030 will initiate enough renewables projects to meet Saudi Arabia's 40GW 2030 solar target – or if, as was the case throughout the last decade, it will once again turn out to be a gust of hot desert air.
"Vision 2030 is just that – a vision, which is very ambitious in scope," says Quilliam. "It will miss many of its targets because the country neither has the capacity nor the skilled workforce to help it achieve them."
Nevertheless, adds Quilliam, the country is going through a "major transformation at breakneck speed", with particular progress in increasing women's participation in the workforce, which stood at 35.6% in Q2 2022. "In the past, efforts at diversification stayed in the hydrocarbon value change and therefore amounted to little change, but since seizing the steering wheel, MbS has changed course radically and put the country on a road heading towards a new destination."
Vision 2030 was, however, laid out about a full five years before Saudi Arabia pledged to reach net zero, and it would be a stretch to describe many of the programmes it has inspired as intrinsically low carbon. From new metro systems in Riyadh and Jeddah, to brand new desert cities including Tojena, Al Widyan and the half-trillion dollar Neom, the "new destination" the country is heading for appears to be mostly characterised by the construction of megaprojects, as opposed to the complex, detail-oriented policymaking that characterises pathways to net zero in other regions of the world.
Even with all the new plans, the latest data from GlobalData shows there are around 13GW of solar farms in development: a massive increase on the 1GW that currently exists, but nowhere near enough to turn Saudi Arabia into the solar superpower its leaders have long promised it would become.
Unlike other petrostates, Saudi Arabia is protected somewhat from volatile oil prices, given it can produce oil for as little as $10 a barrel. The country's coffers – which typically rely on fossil fuel revenues for 85% of the government budget – will be more cushioned from oil market disruption than other petrostates, even in a world with rapidly declining oil demand and rock-bottom prices.
However, Saudi Arabia cannot be a fossil fuel island as the rest of the world decarbonises. Even if its oil business remains, revenues will plummet and the budget deficit Saudi Arabia has long struggled with – which hit $98bn when oil prices were low in 2015 – will become a bigger problem.
What is more, warns Lisa Fischer from the think tank E3G, it would be unwise for Saudi Arabia to attempt to ignore the implications of the energy transition, given that the country's regional standing and security arrangements have been built up using the leverage it has over global oil markets.
"As the dependence of the US on Saudi oil shrinks, so does the need for the US to guarantee the country's security through military presence," warns Fischer. "China, the dominant export market now, has little appetite to be overly dependent on imports from one country and is speeding up its transport transition – so is unlikely to replace the US in the region in the same way.
"Being the 'last producer standing' without the current security guarantees would make for a very messy future for the kingdom, despite its market power."