On 16 August, decades of environmental activism and political lobbying in the US achieved a significant milestone, when President Joe Biden signed into law the Inflation Reduction Act, which is the country's first comprehensive legislative package aimed at boosting climate action.
Before him, Bill Clinton had failed to persuade the Senate to ratify the Kyoto Protocol, while Barack Obama's attempt to establish a nationwide cap-and-trade carbon market also failed following significant political opposition. Donald Trump, of course, moved in the opposite direction on climate, removing the US from the Paris Agreement.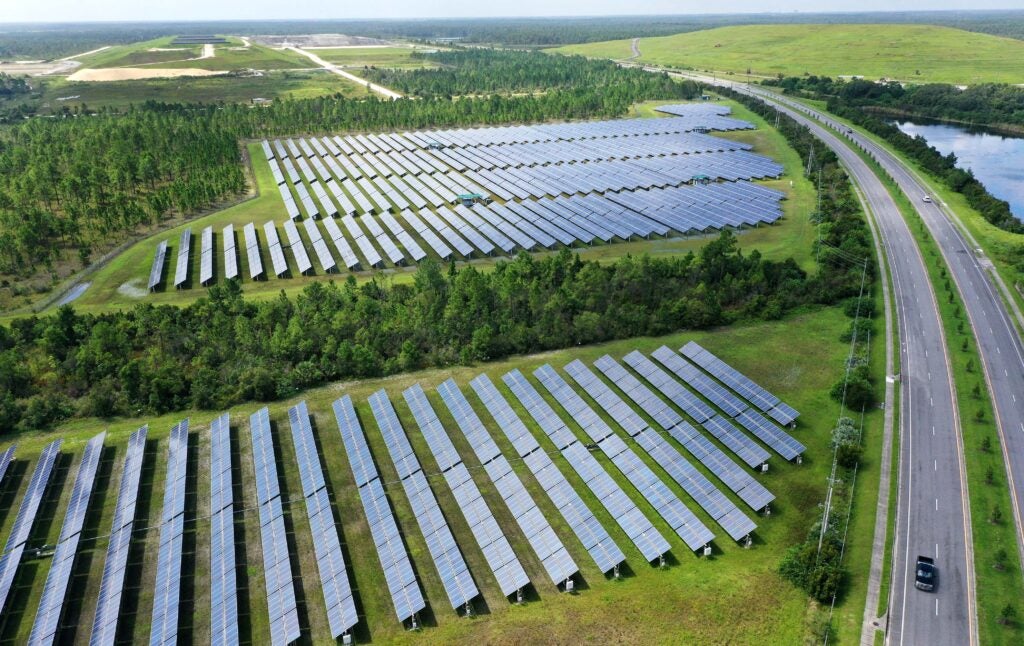 The Inflation Reduction Act's myriad clean energy provisions target a range of sectors. It makes $30bn available to companies that build wind turbines, solar panels and other clean technologies, and includes a new methane penalty that will impose a fine of $900 per metric tonne of methane emissions that exceed federal limits by 2024.
Around $30bn in grants and loans is available to utilities to aid in their energy transitions, some $27bn is available for the establishment of a new national green bank that will lend to clean energy projects, while $60bn is available to support communities of colour and low-income communities. New retrofitting and EV adoption incentives are also coming into play.
All of this will have a tangible impact on the roll-out of clean technologies in the US, according to models released by the US Department of Energy.
The number of large-scale battery storage projects operating on the US grid in 2030 will now be 2,300, rather than the 1,200 that would have been the case without the Inflation Reduction Act.
Passage of the bill means there will be 120,000 wind turbines operating by 2030, rather than 55,000. And it also means there will be 960 million solar panels operating across the country, rather than 690 million.
The Department of Energy anticipates US emissions will be down 40% on 2005 levels, as opposed to the 30% that would have been witnessed without the Inflation Reduction Act. Passage of the bill is therefore a significant achievement that should be celebrated. Yet if the US is to meet its national pledge of net-zero emissions by 2050, some glaring issues will need to be addressed.
For starters, the US's latest nationally determined commitment (NDC) – an interim emissions pledge that all parties to the 2015 Paris Agreement are supposed to submit to the UN – is for a 50–52% emissions reduction on 2005 levels by 2030. There remains a significant gap between this and the projected 40% reduction, which must be somehow closed through further policy over the next eight years.
The passing of the Inflation Reduction Act was also only achieved as a result of significant concessions made to Democratic Senator Joe Manchin, whose vote was required to pass the bill given the Democrats' wafer-thin Senate majority and unanimous opposition from Republicans. As has been widely reported over the years, Manchin's family owns and operates a coal brokerage company, while his political campaigns have received significant financial support from the oil and gas industry.
The concessions made are less about the clean energy agenda and more about reducing the impact of policies on the fossil fuel industry. Perhaps most significantly, the federal government is to reinstate a number of oil and gas drilling leases it had previously said it would cancel due to environmental concerns. And while new policies like the methane penalty will increase the price of oil needed for producers to break even when extracting oil, it will in fact only do so by $3, shows an analysis from S&P Global.
This all comes on the back of a year that has seen Big Oil emerge in its strongest position for years, largely as a result of the war in Ukraine pushing up oil prices. The Inflation Reduction Act may not reduce the power of this large incumbent industry, nor will it ensure that booming oil and gas profits are directed towards the energy transition, rather than shareholders.