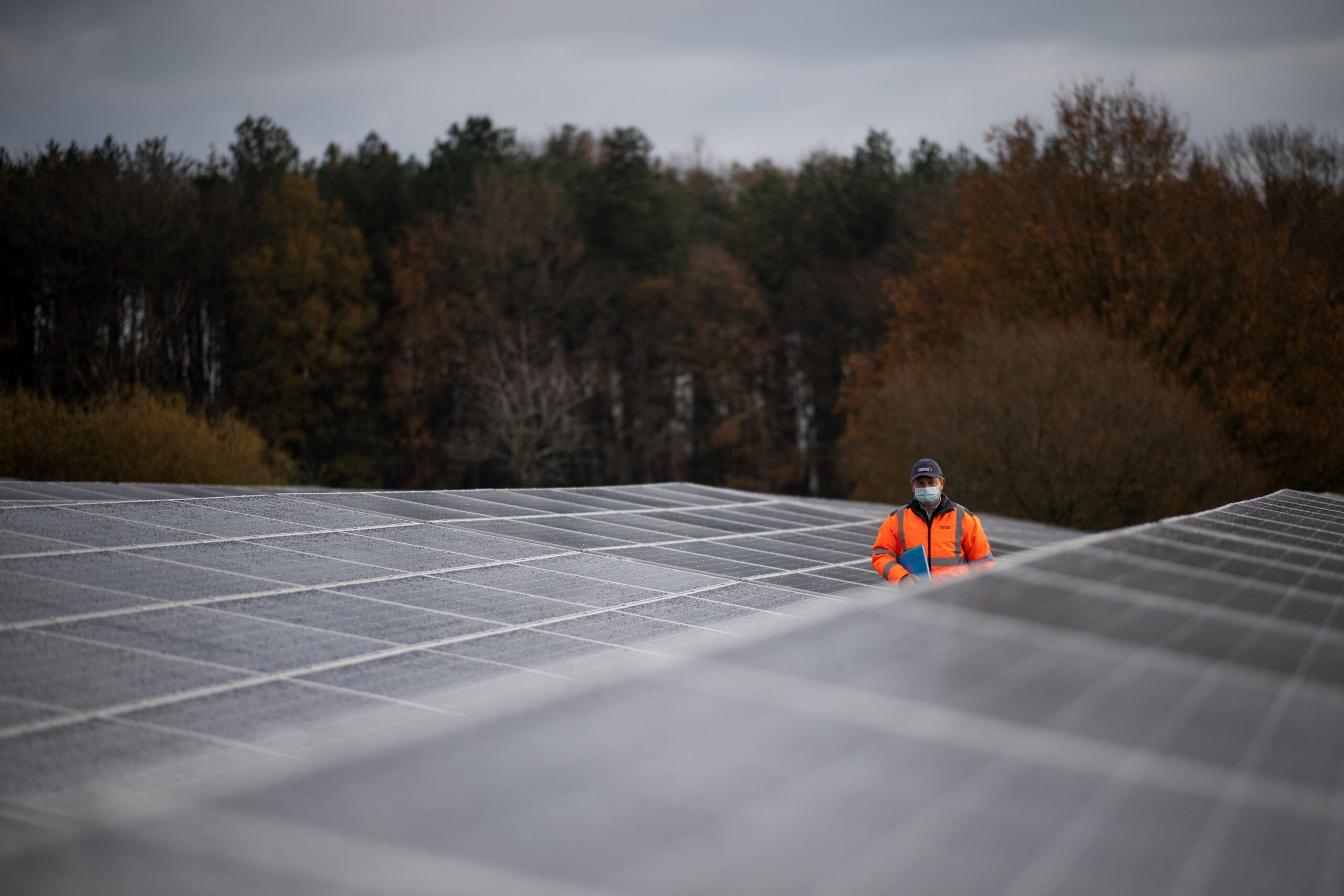 The turbulence that has shaken most sectors this year has left solar mostly unaffected. Back in April, market analysts were hopeful solar might scrape through the year with 4% growth. By July, these hopes had dimmed even further and some analysts were even projecting shrinkage in the European solar market as the Covid pandemic did its worst. However, as we arrive at the end of the year, it is clear solar has defied all expectations with the sector increasing by 11%, making it the strongest year for solar growth since 2011.
In a difficult year for everybody, solar has offered predictability, resilience and security. SolarPower Europe's latest 'EU Market Outlook for Solar Power' shows Germany, the Netherlands, Spain, Poland and France are now the top markets for solar in Europe.
Germany, the country with the largest population in the EU, also has the highest ratio of solar capacity per capita at 650W per inhabitant, adding a massive 4.8GW in 2020. The Netherlands added capacity of 2.8GW, while Spain, last year's market leader, added 2.6GW, of which nearly 1.5GW came from power purchase agreement-based systems, making Spain the world's largest market for subsidy-free solar.
Poland, generally seen as a clean energy laggard, shot up the solar charts, adding 2.2GW, more than double the capacity it added last year. Meanwhile, France crossed the significant capacity threshold of 10GW installed, although it only installed slightly less than 1GW in 2020.
This is all cause for celebration, but our market analysis shows there is far more solar potential than is currently being exploited. Unleashing this potential is crucial for sustaining momentum in the EU solar sector, and for meeting European Green Deal climate and energy targets.
A key tool for stepping up growth in the sector in Europe is the Next Generation EU recovery plan, with its €672.5bn Recovery and Resilience Facility, up to 37% of which is exclusively earmarked for climate expenditure.
There are many ways EU countries can focus their investments towards initiatives directly relevant to the solar sector. These include doubling the EU renovation rate – 90% of roofs in Europe are unused and ready to be installed with solar. Member states also need to deploy one million electric vehicle charging points, which can be powered by solar. Creating jobs in the wake of Covid-19 is vital and countries can spend their recovery cash on reskilling and upskilling workers.
With solar the most job-intensive energy technology, it is a suitable fit to ensure nobody gets left behind during the green transition. A recent study by Finland's LUT university shows solar has the potential to create up to four million green jobs in Europe by 2050. Recovering from Covid presents a unique opportunity to invest in renewables and boost the clean energy transition, creating green growth and jobs around the world.
Indeed, the sector is experiencing growth on a global scale. The US solar industry is predicted to reach 10GW of utility-scale and 3GW of residential solar in 2020, says BloombergNEF, with 85GW of utility-scale development in the works over the next four years.
In Australia, 71% of south Australia's energy needs were met by residential and commercial rooftop solar on 13 September. Furthermore, Australian grid power demand dropped by 1.4%, or approximately 313MW, this year, with 70% of this decline due to a booming demand in rooftop solar. In this time of uncertainty, households are increasingly looking for energy security and autonomy. 
Looking ahead, this trend is set to continue with 23% growth forecast for the EU solar market in 2021 and installations reaching 22.4GW. This would represent an all-time high for the EU, beating the decade-old 21.3GW record from 2011, when generous feed-in-tariffs massively boosted the sector. Over the next four years, the EU is in for double-digit growth and the sector should reach terawatt scale globally by 2022.
To make the most of this golden opportunity, the rate of deployment for solar needs to increase exponentially, with innovative applications such as floating solar, agricultural photovoltaics and building-integrated photovoltaics showing significant potential to foster further demand and growth.
Now is not the time for complacency, but for action to ensure a green recovery from the pandemic and a just global transition towards a decarbonised and renewable future.
Walburga Hemetsberger is CEO of SolarPower Europe, an industry group based in Brussels, Belgium.