France has set ambitious renewable energy targets it is struggling to meet. By 2030, the country has pledged to increase the share of renewables in gross final energy consumption to 32% and the share of renewables in electricity production to 40%.
That is twice the 20% share of renewable energy in French electricity production today, shows Energy Monitor's weekly data. In other words, France aims to double in the next ten years a figure that has stagnated for the past 40 years.
While the figures for renewables in final energy consumption are not quite so dire, France has still failed to meet its renewable energy target since 2010. In 2020, France was the only EU country that fell short of its national goal for renewables of 23%, missing it by 3.9 percentage points.
France will need a lot more renewables to get to climate neutrality. A study published by France's national transmission system operator RTE in June 2021 foresees a "strong increase" in renewable energies in every single one of its six scenarios.
The French Renewable Energy Trade Association has suggested that France will have to develop its offshore wind and solar power capacities in particular as these can deliver the greatest future renewables volumes.
For now, approximately half of France's renewables output still comes from hydropower plants that were built decades ago. It will need to invest in energy efficiency, renewables and nuclear power to get on track to net zero by 2050, the International Energy Agency said in November 2021. France was one of the first to enshrine a net-zero goal in law in 2019 and has promoted green finance and international climate action, but it needs to accelerate its domestic energy transition, the agency concluded.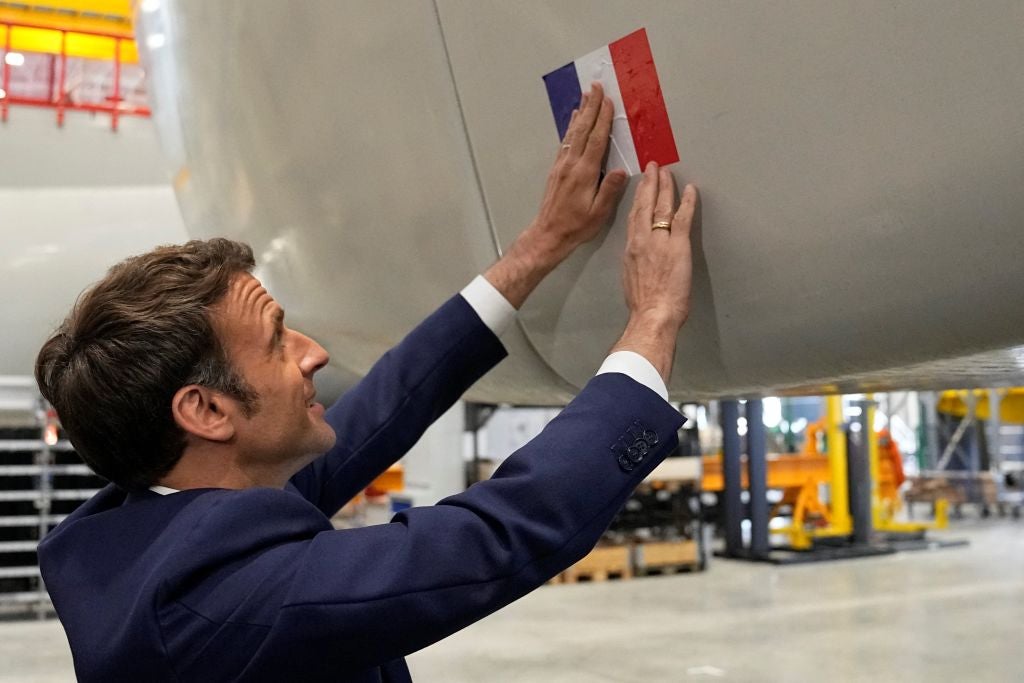 French President Emmanuel Macron, who was elected for a second term on 24 April, has pledged that France will become the first major nation to abandon gas, oil and coal. Nuclear power, which remains the mainstay of French electricity production (approximately 70%), is expected to play big part in that, but the RTE study suggests that even with a nuclear revival, almost 50% renewable electricity is needed in every net-zero scenario.
Rolling out more renewables in France faces the same challenges as in many other countries. Permitting is a major obstacle. Renewables associations have called France's permitting approach too slow and complex, at least when it comes to wind.
As to how France intends to overcome this obstacle, Pavan Vyakaranam from GlobalData's Power Intelligence Center says: "The government intends to remove regulatory barriers by empowering local governments to approve projects which will drastically reduce the time taken for project approvals."
Energy Monitor's parent company, GlobalData, expects solar to become France's dominant renewable energy source by 2030 with nearly 47GW of installed capacity. "France plans to achieve its 100GW target for solar by 2050 as it is cheaper and can be more easily integrated into the landscape by ensuring a fair balance between ground mounted and rooftop installations," clarifies Vyakaranam.