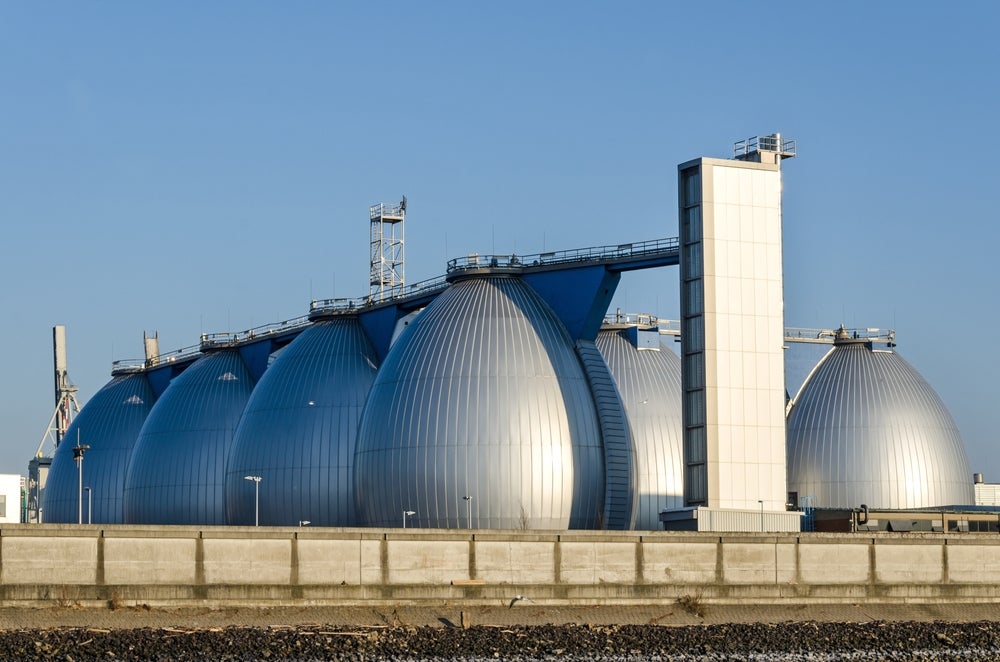 Gas buyers in Europe are scrambling to refill gas storage as Russia tightens the gas taps. Gas flows through Russia's Nord Stream 1 pipeline to Germany are down to 20% of capacity. The EU adopted a new gas rationing plan last week, which some say does not go nearly far enough. Germany, Europe's biggest consumer of Russian gas, is turning back to coal and imposing cold showers in a bid to avoid energy disaster.
Energy Monitor's weekly data shows that as of 27 July, Europe's gas storage sites were filled to 67% of their maximum capacity.
Gas storage capacity is 67% full in Germany, 71% in Italy and 76% in France. Overall, the EU is on a "fairly good track", a senior European Commission official said last week, but there is the risk of further disruptions to supply, they added.
Germany is unlikely to meet its national target of filling gas storage to 95% by 1 November – following targets of 75% of capacity by 1 September and 85% by 1 October – the head of Germany's network regulator reportedly said on 25 July. He estimated it would get to a maximum of 80–85% full.
Current storage in Germany is equivalent to just 16% of annual gas consumption, reported Reuters. The number stands at 18% for the EU as a whole.
Countries like Portugal, which are heavily reliant on LNG imports, have near full gas storage capacity, while others like Bulgaria and Romania have levels close to 45% and 56%, respectively.
Around 75% of the EU's total active gas storage capacity is made up of Germany (31%), Italy (15%), France (11%), Netherlands (11%), and Austria (7%), according to Energy Monitor's parent company, GlobalData.
Data from Gas Infrastructure Europe shows that the level of gas in underground storage is up on last year and in line with the historic average. However, simulations carried out by the Commission and ENTSO-G, representing European gas network operators, show that in the case of a full disruption of Russian imports, storage would fall short of the 80% EU target for 1 November 2022 set out in a new EU gas storage regulation.
Beyond the uncertainty of supply, Gazprom-owned storage facilities in Europe are "significantly" less full than others, noted the Commission official last week.
Brendan A'Hearn, a market reporter at Argus Media, says: "Gazprom has now mostly lost access to its storage facilities in Europe following its decision to split from its subsidiary Gazprom Germania, which included storage operator Astora, and the subsequent decision of the Russian government to impose sanctions on these entities, making it illegal to carry out financial transactions with them."
European gas storage facilities in which Gazprom has a stake are Bergemeer (the Netherlands), Katharina (Germany), Dambořice (Czech Republic), Haidach (Germany) and Rehden (Germany), according to Gazprom.
Data from GlobalData shows its ownership stake varies, from 22% in Haidach to 40% in Bergemeer, 50% in Katharina and 75% in Dambořice. Altogether, these facilities account for nearly ten billion cubic metres of potential natural gas storage capacity in Europe. They are, however, far from full. Data from Gazprom shows that the company's gas storage has been steadily shrinking.
"With these facilities left in limbo by sanctions, governments are now effectively requisitioning the capacity – such as the Czech government's recent announcement that CEZ was filling Gazprom's storage at Damborice, or that an Austrian operator will fill Gazprom's space at the GSA-operated section of Haidach," A'Hearn says. "Rehden is also being filled by the German market area manager."