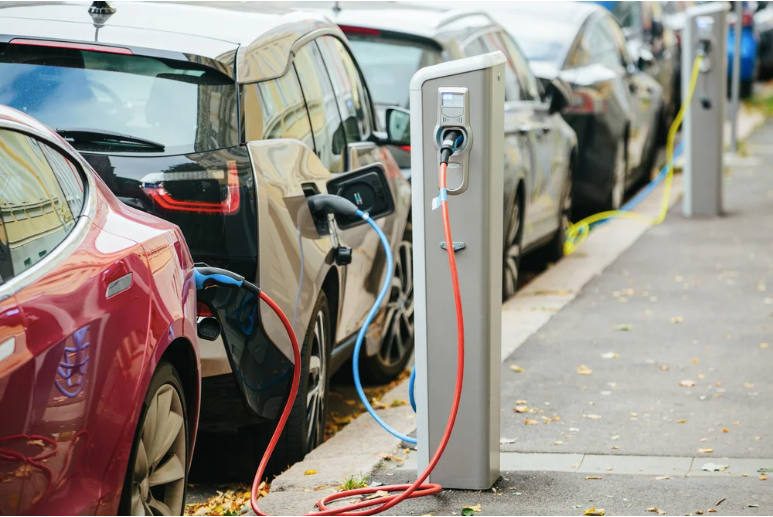 Chinese greenfield investment in Europe increased by 53% in 2022, exceeding mergers and acquisitions for the first time since 2008. Electric vehicle (EV) batteries were a key driver, according to a report published by the Mercator Institute for China Studies and Rhodium Group, two think tanks, in May 2023.
Overall investment in Europe from China declined to a decade low of just $8.7bn (€7.9bn) in 2022, but EV battery companies did not follow the trend.
According to the report: "Greenfield investments […] by Chinese automakers have produced a high concentration on the automotive sector amid low overall Chinese investment. With 53% of total Chinese investment, automotive received the highest concentration of Chinese investment in a single sector in over a decade."
The authors found that 88% of investment centred on the three biggest European economies – France, Germany, and the UK – plus Hungary. All four countries received major greenfield investments by Chinese EV battery makers, as well as most of the year's mergers and acquisitions activity.
Alongside battery investment, other parts of the EV supply chain were also present in investment decisions, including vehicle production.
According to the report, given China's competitive position in the battery industry, capital continues to flow towards Chinese EV battery companies despite stricter capital controls and tighter investment screening measures in Europe.
The report also found that Chinese investment in Europe is principally centred around a handful of companies, including Chinese battery maker CATL.
CATL recently announced that it has created a condensed battery capable of powering aircraft, an industry first. A CATL spokesperson said in April: "The launch of condensed batteries will usher in an era of universal electrification of sea, land and air transportation, open up more possibilities of the development of the industry and promote the achieving of the global carbon neutrality goals at an earlier date."
Chinese EV battery investment globally
According to the report: "China's interest in Europe, the world's second biggest EV market after China, is not surprising. It has comparatively good charging infrastructure and generous government purchasing subsidies, developed within a wider green agenda to decarbonize road transportation."
The report also states that the EU has relatively few companies that can compete with CATL and is open to Chinese investment in the sector. China's EV investment focus has shifted from minerals to batteries compared with previous years.
The think tanks predict that Europe will see further EV battery investment from China in the future, in contrast to the emphasis placed on a "China-free" battery supply chain in the US. President Biden's Inflation Reduction Act "ties EV tax credits to batteries that are free from minerals or components from entities of concern", which includes China. Thus, Chinese investment in the US has been reduced.