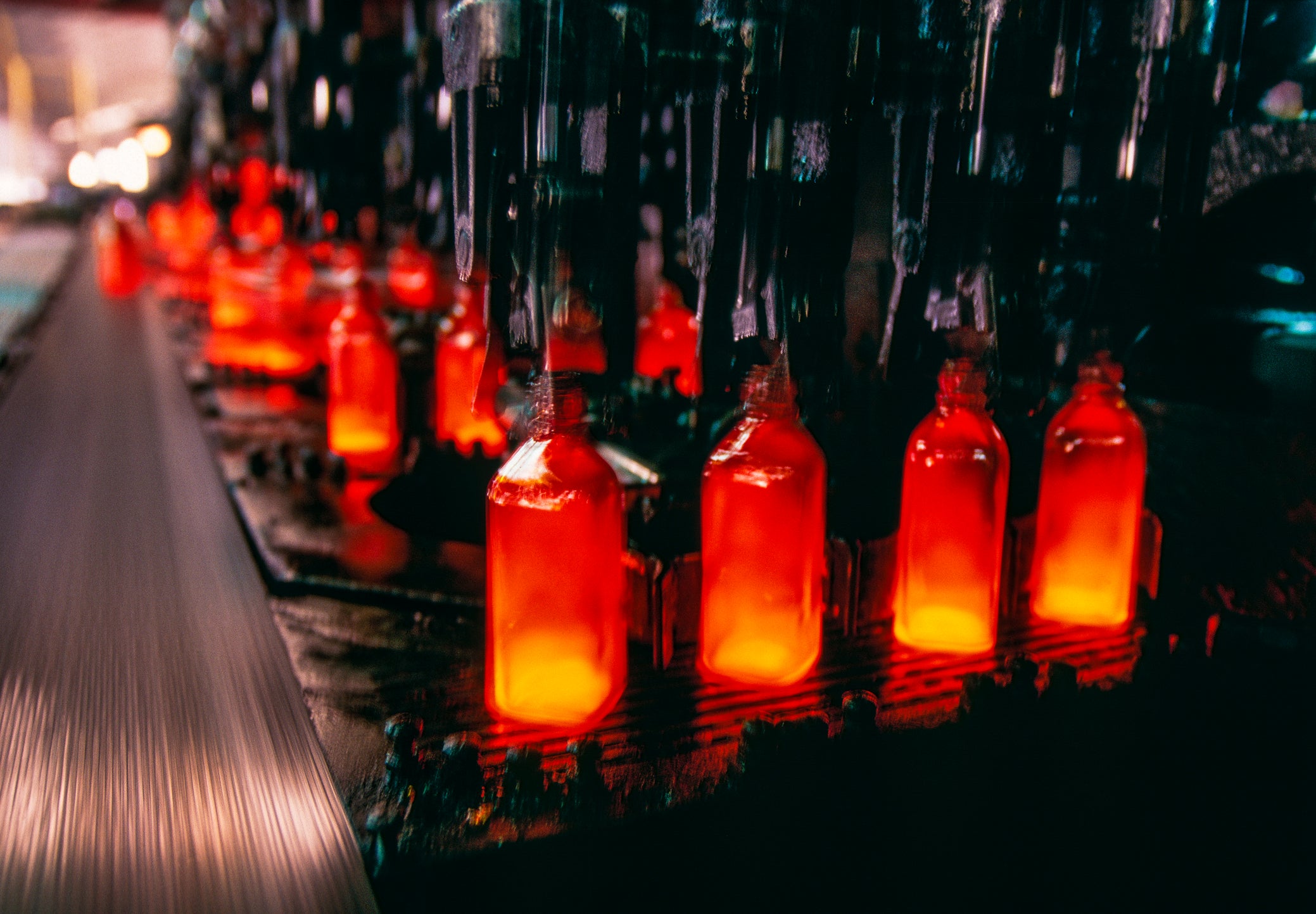 EU countries are diligently preparing plans for gas rationing in accordance with an EU regulation adopted in July. In these plans, governments are assigning their industries a degree of 'essentialness'. It is a challenging task necessitated by the energy crisis; in the event that dwindling gas supplies demand it, the European Commission has specified that industrial processes should be shut down first to protect household heating for as long as possible.
However, what if industries could avoid being shut down altogether by rapidly electrifying before the winter shortages begin? That is the suggestion made in a new report by the energy and climate consultancy Climact, on behalf of the European Climate Foundation, which has calculated the potential for and cost of reducing natural gas consumption across three industries: food, chemicals and glass.
Climact concludes that industrial use of natural gas could be cut by up to 25% just by installing the most modern electrification technologies in these three sectors. This means electrifying certain processes that are now powered by gas, but how long it would take for these industrial electrification investments to pay for themselves in cost savings depends on what the energy scarcity situation will be in the coming months and years.
The report concludes that a switch from gas boilers to heat pumps in food production would make those processes two to seven times more energy efficient. For chemicals, heat pumps could be used for low and medium-temperature needs, while electric boilers could be used for higher-temperature needs. For glass, the best short-term solution is a hybrid electricity and gas production lines. The share of electricity in glass production could be increased by up to 20% without necessitating any design change to production lines, the report concludes.
How to do rapid industrial electrification
However, doing this rapidly will require the right incentives. "If we need to invest today in [either] a new gas boiler or a new heat pump, in [four to five] years' time we see that we break even for the low-temperature heat pump," says report author Benoit Martin. "Why is that? Because there is higher efficiency for heat pumps, so it allows to bring costs down and to bring the total cost of ownership below that of gas boilers."
For a company that has an existing gas boiler, a switch to a low-temperature heat pump will pay for itself after 10-12 years with normal prices, Martin says. That break-even point comes earlier in a scenario where gas prices explode over the coming months, he notes. "Companies looking to electrify their industrial processes could benefit from self-producing [power to cover] part of their electricity demand and mitigate against increasing and fluctuating power prices on the market," he adds.
However, there is some scepticism within industry that heat pumps can provide temperatures hot enough for very energy-intensive processes. A representative from Cefic, the European chemicals industry association, said at a recent event in Brussels that commercially available solutions today can only provide heat up to 100°C, which represents only a small portion of chemical industry activity.
Jozefien Vanbecelaere, head of EU affairs at the European Heat Pump Association, says that 37% of industrial process heat is below 200°C – and that currently available heat pumps can deliver this. "Yes, if you had a heat pump feeding into a district heating system, we are talking about temperatures of 90 degrees, but industrial heat pumps in general are [able to provide heat at] between 120 and 160 degrees, and now we have prototypes at 180 degrees and researchers are looking in the next years to develop heat pumps [capable of providing heat] at 200 degrees," she explains.
The key question is whether industrial electrification can be done quickly without major changes to production processes. One of the arguments made by heat pump sceptics is that it would require massive upgrades to electricity grid infrastructure. Vanbecelaere says this is not the obstacle it is sometimes presented as. "We are discussing this issue quite regularly with utilities, but they are saying: we have seen a [solar] PV rollout, [we are] now seeing EVs and the grids can cope. This is not [a change] from one day to the next, we are adapting our grids step by step," she says.
Focus on switching sources, not switching suppliers
Every since Commission President Ursula von der Leyen came out with the REPowerEU plan shortly after Russia's invasion of Ukraine, there has been criticism that it is too focused on a short-term fix and risks fossil fuel lock-in with all of the new pipeline and liquefied natural gas infrastructure being built. The report makes the case that reducing gas demand from industry is more compatible with the EU's long-term climate goals, and analysts agree.
"Reducing gas demand from industry can be done structurally in two ways: increasing energy efficiency and investing in cleaner energy alternatives," says Michele Rimini, an analyst with the think tank E3G. "Gas reduction in industry is already happening. Recent numbers show that gas demand compared to September last year has plummeted in industry by 21% in Germany and Italy. In some EU economies, industry has cut demand for gas by more than 50%." This includes Ukraine, where alternative industrial energy sources have had to be found rapidly amid industrial shutdowns.
[Keep up with Energy Monitor: Subscribe to our weekly newsletter]
This is not only good for climate goals but also for industry itself, he says. "Longer-term gas reduction through greener alternatives have a safer return on investment as fossil fuel prices are expected to remain high for the coming three to five years."
Electricity prices, however, are also expected to remain high. Could that negate the benefits of industrial electrification? Martin says no. "Electricity prices are quite high at the moment, but the pilot projects we highlighted in our study were implemented prior to the crisis, and even with lower gas and electricity prices there was already an interest to switch from gas boilers to heat pumps," he says.
"There is a strong agreement in the EU that electricity needs to be decoupled from gas as much as possible in terms of prices," Martin concludes. He expects electricity prices to be more stable than gas prices going forward.
As national governments draw up their gas rationing plans and stare in the face the reality of what it will mean to shut down parts of industry – job losses and empty shelves – electrification technologies present an attractive alternative to finding new sources of natural gas. The question is whether EU and national policymakers can put the right incentives in place in time for changes to production to avoid shutdowns this winter.