Europe is rushing to secure new sources of natural gas, and while the likes of Norway and Algeria may be able to increase pipeline exports somewhat, the vast majority of this increase is going to come via liquefied natural gas (LNG). On 25 March, for example, US President Joe Biden announced that 15 billion cubic metres (bcm) of LNG would immediately be redirected and delivered to the EU to help replace the 100bcm of Russian gas the EU aims to drop by the end of the year.
The last few months have also seen the European Commission strike new LNG deals with countries like Qatar, Norway and Japan (the latter selling LNG it has already purchased).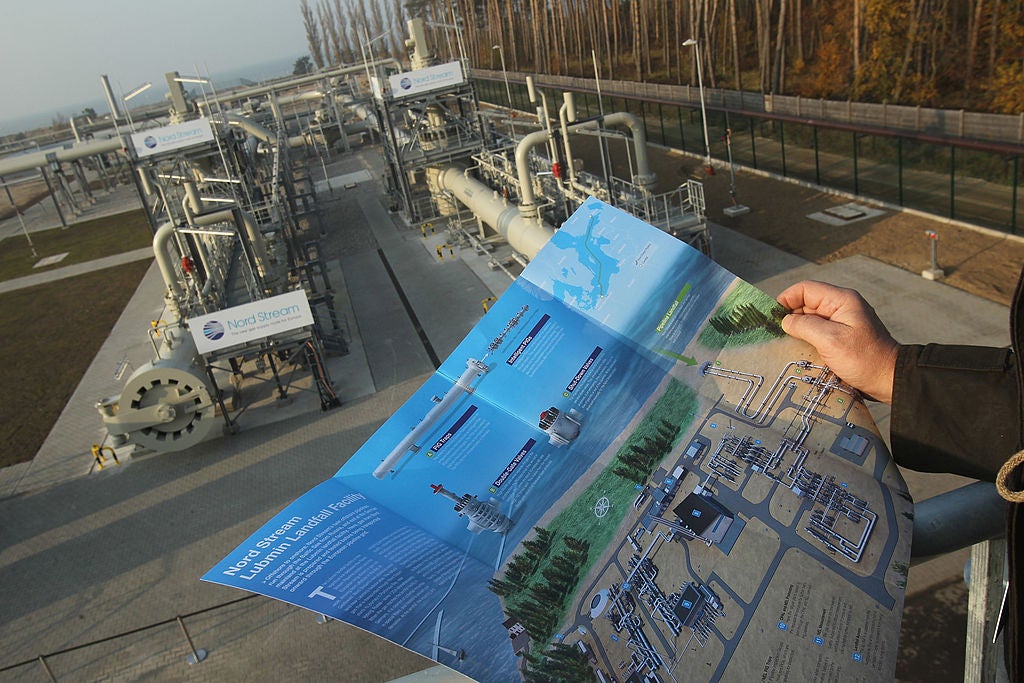 The reason for this great shift in supply is the fact that, as things stand, the EU is essentially paying for Russia's war so long as it continues to buy Russian gas.
The EU has imported approximately €22bn ($23bn) of fossil fuels per month from Russia since the start of the war, shows data from the Centre for Research on Energy and Clean Air. The value of these payments has only increased since fossil fuel prices have risen since the invasion – a trend that has, ironically, been exacerbated by sanctions against Russia's wider economy.
There is a risk that building new LNG infrastructure to enable these new supply chains could lock in new carbon-intensive infrastructure for decades to come.
However, in the shorter term, more LNG from diversified suppliers could be beneficial for the climate. This is because gas imports to Europe have different climate intensities depending on where they originate – and imports from Russia tend to be more intensive than most.
A recent study from think tank RMI finds that transporting gas through Russian pipelines is three times more climate intensive than shipping it from the US. Russian pipelines are both longer and leakier than infrastructure in the US and Qatar. Gas travels 4,824km in pipelines from Russia to Düsseldorf in Germany, five times further than in the US (963km) and 16 times further than gas from Qatar (298km). Once the gas is liquefied and stored in ships, very little escapes, as containers are sealed.
RMI's study also shows that Russian gas production and transportation leaks more methane than in the US and Qatar. This leakage matters: methane drives global warming 85 times more powerfully than carbon dioxide over a 20-year time frame, and therefore must be tackled urgently to bring interim climate targets into reach.