In October 2020, Japan announced a commitment to net-zero emissions by 2050. The move was significant because the country – the world's third-largest economy and fifth-largest CO2 emitter – remains highly dependent on imported fossil fuels and has long been a key investor in fossil fuel projects in South East Asia, most notably coal and natural gas. As part of its pledge, the country also committed to reducing overseas coal financing and investing in efforts to help South East Asia transition to low-carbon energy.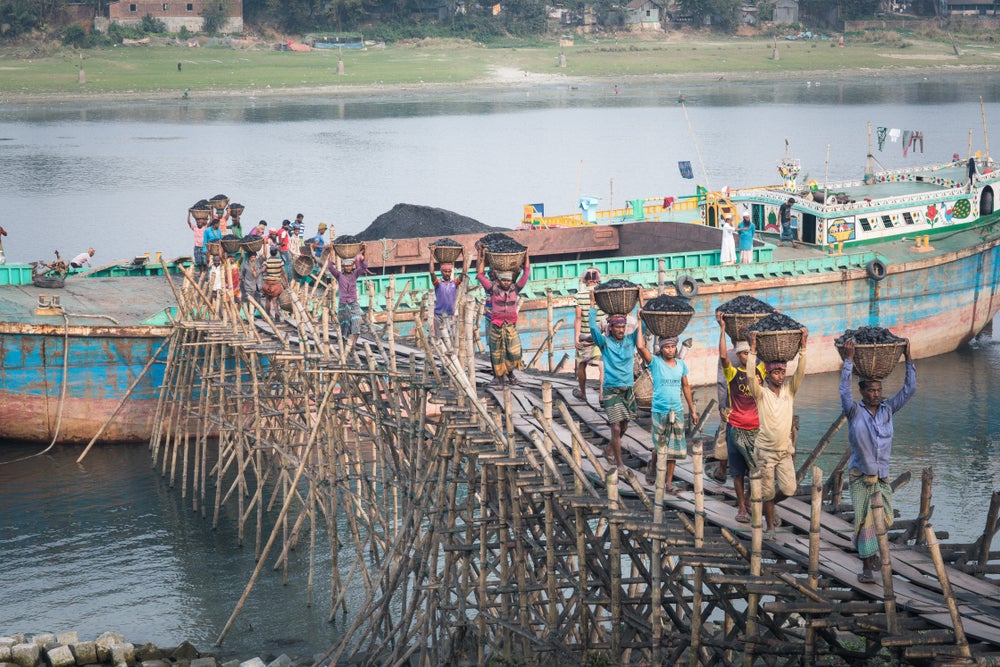 However, instead of promoting renewables, Japan is taking the lead in pushing an alternative technology to bring down emissions: carbon capture and storage (CCS), with the country's powerful Ministry of Economy, Trade and Industry (METI) playing a central role.
"METI… fails to understand that renewables can decarbonise most electricity and energy," says Teruyuki Ohno, executive director of the non-profit Renewable Energy Institute in Tokyo, Japan. "They are stuck in the old notion that they must continue to use fossil fuels and reduce their emissions."
Central to the CCS push is the creation of the Asia Capture Capture, Storage, and Utilisation (CCUS) Network, launched by METI and others in October 2021, with an initial focus on South East Asia. This region is a key source for Japanese gas and coal imports. The argument put forth by METI and its partners is that without CCUS, it will be impossible to meet net-zero commitments due to the dependence on fossil fuels for economic growth.
"In South East Asia, fossil fuels made up 90% of energy growth demand between 2000 and 2020," said Carl Greenfield, an analyst with the International Energy Agency, at a recent side event during the 2022 Asia Clean Energy Forum. "CCUS provides an opportunity to reduce emissions from existing assets in the region, including those planned or currently under construction."
METI officials, in a presentation during an Asia CCUS Network event in 2021, argued that South East Asia lacks the wind and solar resources of Europe or North America, making their deployment less financially viable. They also argued it is unrealistic to shift away from coal, a key power source, quickly.
How well do you really know your competitors?
Access the most comprehensive Company Profiles on the market, powered by GlobalData. Save hours of research. Gain competitive edge.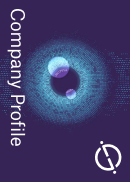 Company Profile – free sample
Thank you!
Your download email will arrive shortly
Not ready to buy yet? Download a free sample
We are confident about the unique quality of our Company Profiles. However, we want you to make the most beneficial decision for your business, so we offer a free sample that you can download by submitting the below form
By GlobalData
"ASEAN [the Association of Southeast Asian Nations] depends highly on coal power generation, and coal power plants are relatively young, so they cannot shut them down easily," says Shigeru Kimura, a special advisor on energy affairs at the Economic Research Institute for ASEAN and East Asia, a METI-funded think tank affiliated with the Asia CCUS Network. "Coal power plants with CC[U]S could be one option for [South East Asia] to achieve net-zero emissions."
Scepticism about Japan's CCS motives
Many analysts and energy experts, however, are sceptical of the claims being made by METI and members of the Asia CCUS Network, and worry about the implications for Japan and South East Asia's net-zero and Paris Agreement commitments.
"It is a mistaken strategy to involve many Japanese companies in the promotion of CCS, which is based on the continued dependence on fossil fuels, rather than focusing on the development of renewable energy," says Ohno. "It will put Japanese companies at a competitive disadvantage."
Two major concerns are cost and feasibility. Despite decades of planning and billions in investments, there are very few active CCS projects reducing greenhouse gas (GHG) emissions in North America, Europe or Australia – but there are numerous high-cost setbacks, such as the failure of the Longannet CCS project in the UK and the Kemper project in the US, or, most recently, the huge cost overruns and missed targets of Chevron's Gorgon project in Australia.
Even a former success story has shown the technology's limitations. The Petra Nova CCS project in Texas, a joint venture between the Japanese company JX Nippon Oil & Gas Exploration and NRG Energy from the US, was seen as a model, but it was shut down in 2020 after less than four years in operation due to high costs. This is despite European and US support for CCS with tax credits and government financing, which is unlikely to be forthcoming in South East Asia.
"We need to be blunt," says Putra Adhiguna, an energy analyst at the non-profit Institute for Energy Economics and Financial Analysis. "If Europe and the United States can't adopt CCS, it is hard to argue that countries like Indonesia and Malaysia can adopt it, especially without carbon pricing and [government] financing [support]."
Japan has a model CCS project on the northern island of Hokkaido, but it is small, capturing only 0.3 metric tonnes of CO2 from a nearby coastal oil refinery during its three-year demonstration period. This is a tiny fraction of the nearly one billion tonnes Japan emits annually. Recent research from Imperial College London suggests that the amount of CO2 captured by CCS to date is significantly overestimated.
There is a gap between the idea of CCS and the reality that investors need to consider. "When reviewing CCS plans, investors need to carefully scrutinise the assumptions of its contribution to net zero amongst Asian companies, to ensure that the deployment of CCS is realistic and it does not result in a prolonged use of fossil fuels," says Valerie Kwan, director of engagement at the Asia Investor Group on Climate Change.
It is the potential prolonged use of fossil fuels that worries Putra. "The risk is delaying important decisions and justifying [fossil fuel] projects with the expectation that, someday, we will add CCS."
Pilot CCS projects show limitations
There are concerns that CCS projects in South East Asia will not reduce GHG emissions but create pathways to continue exploiting existing gas fields.
"South East Asia has quite a lot of gas reserves and many countries have not been able to produce [from them] in the last two decades or so," explains Putra, with limited infrastructure and lack of investment key factors. "They have come to the realisation they now need CCS or it [the gas] will never get produced."
JX Nippon Oil & Gas is a 'supporting member' of the Asia CCUS Network and has numerous operations across Southeast Asia, including in partnership with Indonesian and Malaysian state-owned oil and gas companies. CCS is part of its plans, despite the failed Petra Nova project.
Another effort is being led by three Japanese companies – J-Power, JANUS and JCG Corporation – in partnership with Indonesia's state-owned Pertamina. They have started a feasibility study for a CCS project at the Gundih gas field on the island of Java.
"The intention of this project is to make possible the injection and storage underground of the entire 300,000 tons/year of CO2 associated with natural gas production," according to a statement from J-Power. "If this project is realised, it can be expected to become a model case for CCS projects in the ASEAN region."
[Keep up with Energy Monitor: Subscribe to our weekly newsletter]
However, Putra questions the project's impact on decarbonisation, since the CO2 will be injected into a gas field – to get more gas out. Pertamina's press statement states that the CO2 will be used for enhanced gas recovery, a common practice that benefits a project's financial viability but not its climate credentials.
"In South East Asia, there seems to be glossing over the different types of CCS," says Putra. "The public is mostly thinking about the power sector, but the reality is that it is mostly for gas [extraction], and completely unrelated to existing emissions."
There is a real risk that the Japanese government's focus on promoting CCS could harm net-zero goals at home and in South East Asia. A year after pledging to stop financing coal overseas, Japan is not, as many in the region had hoped, investing in renewables, but instead maintaining its presence in regional gas projects through CCS.
"METI significantly undervalues the renewable energy potential of South East Asia," says Ohno. "The promotion of CCS is a mistaken business strategy."
A report released by the climate think tank Ember in early July 2022 argued that South East Asia has "enormous potential for renewable energy sources, especially solar and wind," and that what is missing is aggressive government targets that promote investment and multilateral cooperation. Japan, Ohno argues, could do more to promote an energy transition in the region.
"Relying heavily on CCS, rather than focusing on the development of renewable energy, would be a fatal mistake from an environmental perspective and it would also become a huge economic burden," says Ohno.