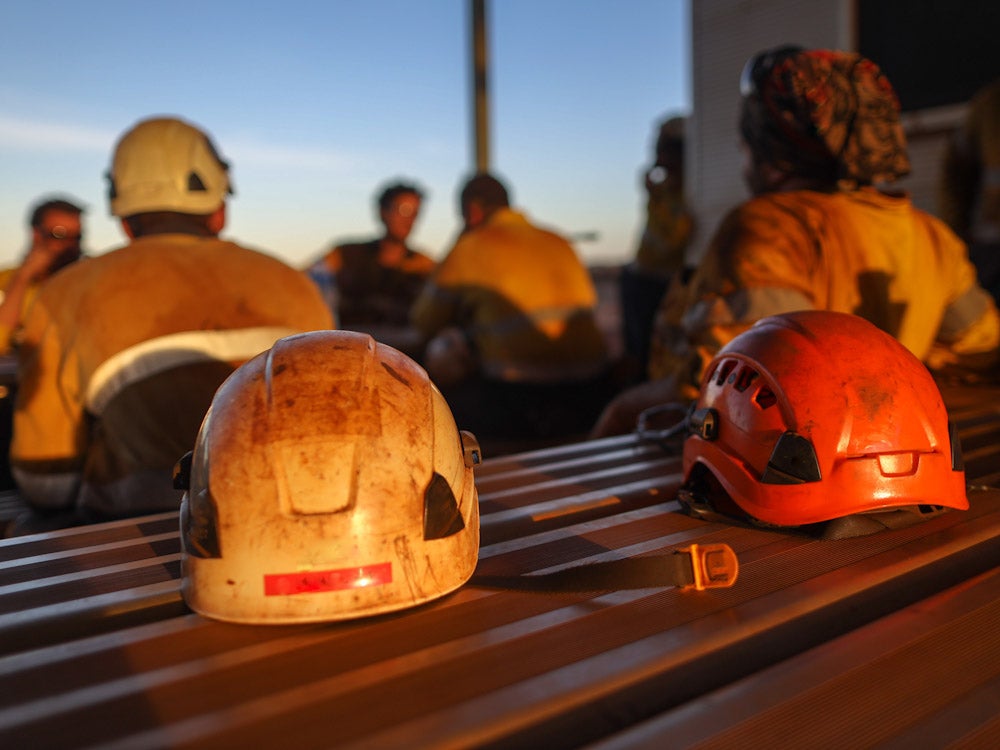 Mining companies seeking to improve their environmental performance and move to an ESG rating are adopting the Towards Sustainable Mining (TSM) framework. And in Australia, mining businesses have just over two years to get their operations in order to comply with TSM requirements, which are being introduced in 2025.
Yet TSM is far from new. Introduced by the Mining Association of Canada in 2004, TSM provides companies with a series of performance tools to measure and manage the environmental impact and social responsibilities of their operations, while ensuring that risks are effectively managed. Crucially, TMS acts as a platform to drive improvements throughout mining operations.
The core aim of TSM is to allow mining businesses to fulfil the demand for raw materials required for minerals, metals, and energy in the most responsible ways. Examples of commitment to TSM leadership include: "Engaging with communities", "Driving world-leading environmental practices", and "Committing to the safety and health of employees and surrounding communities".
While some governments around the world may be slower to act than others when it comes to environmental commitments, the TSM has been developed and implemented by the industry. In Australia, transparency requirements and the TSM framework are being pushed through by the Minerals Council of Australia and its members. Furthermore, using internationally recognised standards will ensure consistency in operations across numerous jurisdictions.
"Mining has had to clean up its reputation to have a licence to operate in the future," says Jarrod Wilson, CEO of Dynamiq. "It's almost like a reinvention of the industry. And the only way they're going to be able to do that effectively is by being transparent in all aspects of their operations."
Increased accountability for mining operators
TSM increases the accountability of mining operators. Performance indicators are publicly reported annually, with results verified independently every three years to ensure greater transparency and assure stakeholders and communities that there is no greenwashing taking place. TSM is different from ESG reporting in that it is measured at a local operating asset level. For local communities, the results offer an accurate insight into the operations footprint and the overall impacts of a mine. Many are using the TSM as a pathway to a future ESG rating.
"A company may be wanting to start its ESG journey, but it might not be ready yet. So, this is a framework to use to allow them to move to progress towards that goal," adds Wilson.
TSM highlights the need for companies to demonstrate leadership in minimising the impact of mining and increasing the sustainability of resources throughout operations and supply chains while protecting the biodiversity where activities are taking place. Furthermore, TSM requires companies to engage in initiatives to increase the safe reuse of minerals and metals. Alongside this is the need to ensure that employees, contractors, and communities are protected from any potential risks encountered during operations.
TSM doesn't stop at active mining operations. It also covers working alongside communities to tackle issues with the legacy of mining, such as abandoned or mothballed mines that have not been managed adequately.
It is believed that making operations more transparent will also help recruit an increasingly conscientious and eco-minded workforce.
"There has been a change in the profile of people who are joining the mining industry, many who are highly educated engineers, geologists, and data scientists. There is a real change of the guard generationally," adds Wilson. "When you think about shared values, employees are looking for purpose-led organisations, and they'll hold the company they work for to account."
Data capture for TSM and ESG performance
To demonstrate performance for TSM requirements, operational data is required. The traditional method of paper-based of crisis reporting is simply insufficient to deal with the reporting demands across every facet of your operations.
"You need to be able to capture data across all your operations, and you need to be able to capture it consistently. Then use that data to tell your story on your own terms," adds Wilson.
With data only increasing in importance, mining companies that avoid or delay adopting technology to capture and record operations data will only find themselves behind the curve. Crisis management is a key component of TSM, and you need a measurable program to demonstrate your credentials via regular auditing. And with ESG obligations increasingly linked to capital, an inability to verify performance will diminish profitability.
This is where a digital resilience platform such as Dynamiq's EMQnet can be used for important data capture and consistency of reporting. Through EMQnet, companies can gain maturity assessments and a roadmap for where they need to reach with a gap analysis on areas for improvement and benchmarking for charting progression.
TSM also has requirements for crisis management and related training. EMQnet was built specifically for businesses when supporting their crisis management activities, enabling advisory teams to access the same platforms as those involved in an event to deliver greater support services. The platform can also be used for training and performing After-Action Reviews to enable continuous improvements and maturation of programs.
With more than 15 years of experience working with some of the biggest mining companies in the world, EMQnet has credibility throughout the industry and is a trusted resilience platform.
"We work with industry leaders already, particularly around ESG. We can benchmark performance within a business across operating assets and then holistically. We can also benchmark them against the market to understand what their performance looks like," adds Wilson. "From there, we can build a roadmap, which helps create a maturity pathway. But you can't do everything all at once. That's why we spend time to understand what their key priorities are and how to deliver them."