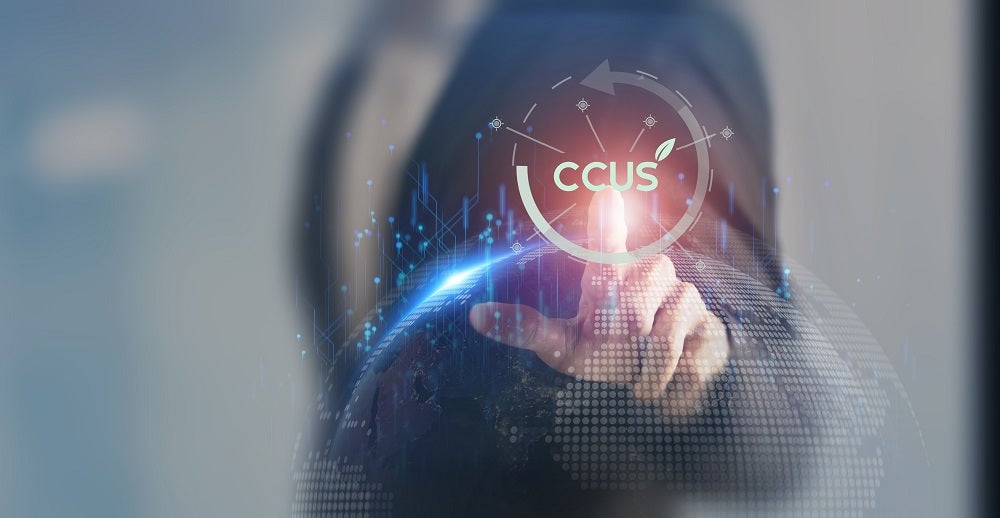 In the global drive towards net zero, carbon capture, utilisation and storage (CCUS) is a crucial piece of the puzzle. While carbon-emitting technologies and activities are being replaced with cleaner ones, CCUS can help to decarbonise those energy-intensive sectors that still rely on fossil fuels, namely chemicals, cement and steelmaking.
"This is one of the defining challenges of the energy transition because reducing CO2 emissions in these industries is not always as simple as switching from fossil fuel-based electricity to renewables," says Rob Berra, Group Senior Vice President, CCUS at Worley, a professional services company in the energy, chemicals and resources sectors.
In other words, net-zero targets will not be reached without CCUS, and governments around the world are looking to expedite its progress.
"There's a lot of technology development going on and a lot of that stems from the ability of the host jurisdiction to incentivise investment by providing some type of funding," says Adam Green, Worley's Carbon Policy Advisor, based in Texas. "That's what we're starting to see just in the past couple of years, a shift in policymaking that has paved the way for CCUS to be commercially deployed."
The Inflation Reduction Act: huge incentives
The US is currently leading the charge, says Green, largely thanks to the Inflation Reduction Act (IRA). Passed in August 2022, this offers huge incentives to businesses developing green technologies, giving the US a sizeable competitive advantage – and countries around the world are responding in what has been dubbed a 'subsidy arms race'.
"It's really an exciting time to be in CCUS globally, but definitely here in the States," says Green. "The IRA was the first of what has come to be many significant policy movements globally. You have impact players such as Canada, the European Union, and the United Kingdom, that are developing policy as a direct response to the IRA with the intention of keeping investment local."
By way of example, he mentions Canada's Budget 2023, which "adds significant funding to an existing CCUS policy specifically". In the EU, there's the Green Deal Industrial Plan and the Net Zero Industry Act, "and a mandate for bolstering CO2 storage capacity being a big part of that". Separately in Europe, the UK government has announced £20bn of funding for CCUS over the next 20 years. There's also Brazil, Australia, Japan, Korea, and Indonesia coming into the mix too, as Green describes policy activity as "coming from all angles. We're continuing to see these kinds of policy movements around the world and it'll be exciting to see what comes out in the next year."
Barriers to investment
What marks the Inflation Reduction Act out, according to Green, is the investor certainty it provides by incentivising through tax credits written into law rather than guidance or a stick approach, such as a compliance credit market. "That's why the 45Q tax credit is so attractive, because if you sequester a ton of carbon dioxide, you're going to get this tax credit, and that is a certain thing," says Green.
"Now with the other programs, even within the US, there's grants and loans available, but there is a competitive application process, and the word 'competitive' insinuates uncertainty."
Projects that don't succeed after investing heavily "in engineering and feasibility studies and working with communities that anticipate an influx of jobs [from] the construction and operation of these assets" take quite a hit. "You know that's always going to be a barrier when you don't have that certainty."
Another barrier is the "funding gap" that often exists between the money invested and the money received from government.
"There exists opportunity for reducing the costs through innovation and through demonstration, as technologies mature," says Green. "But in the meantime, it will be the onus of the private sector to fill that funding gap."
Working with communities
Central to the Inflation Reduction Act is the idea that the benefits of these investments go to the communities that need it most. In Europe, criteria around providing "quality jobs" are often built into policy. The Green Deal Industrial Plan, for example, has a focus on upskilling and reskilling the industrial workforce. "And that's an important thing for the communities where these projects are going to take place," says Green.
"We don't want communities to be left behind when industry rolls in… We need to utilise that local workforce and work with those local stakeholders to understand what their concerns are."
Worley can help with this by educating communities about the projects and their impacts. It can also help to bring companies together – those capturing the carbon with those producing it, and those who can reuse it.
"We work with industry stakeholders across the board – refineries, cement plants, steel plants, battery materials," says Green. "We're really in a great place to help these companies to collaborate and determine how they can work together to realise their decarbonisation goals."
In the CCUS space, Green describes the firm's approach as "technology neutral."
"We want to be able to integrate multiple technologies into our solutions and we've left the door open to be able to do just that," he says. "We have a lot of experience with some of the more mature technologies, such as Shell Cansolv and MHI, and we're improving the speed to market for some of the emerging technologies we are working with."
Some of these may be what Green describes as "lower on the scale of technology readiness". But that only demonstrates the potential for the sector in building a net-zero future. "We're excited about what's to come," he says.
Further details:
For more information on this topic, download the whitepaper below.