Electric cars are exploding in popularity in 2020. They are set to account for 8% of vehicle sales in Europe this year, up from just 2% last year – but are electric cars really green?
Driving the surge in interest is the fact carmakers have suddenly begun offering a wide variety of cost-competitive electric models, thanks to new EU average fleet CO2 limits that are taking effect. There are now almost 200 models on the market in Europe.
Still, the main factor driving increased consumer interest in electric cars at the moment is the desire to do good. Switching from an internal combustion engine (ICE) to an electric vehicle (EV) greatly reduces an individual's carbon footprint. However, there are increasingly sceptical voices pointing out that the empty tailpipe of an electric car is only part of the story.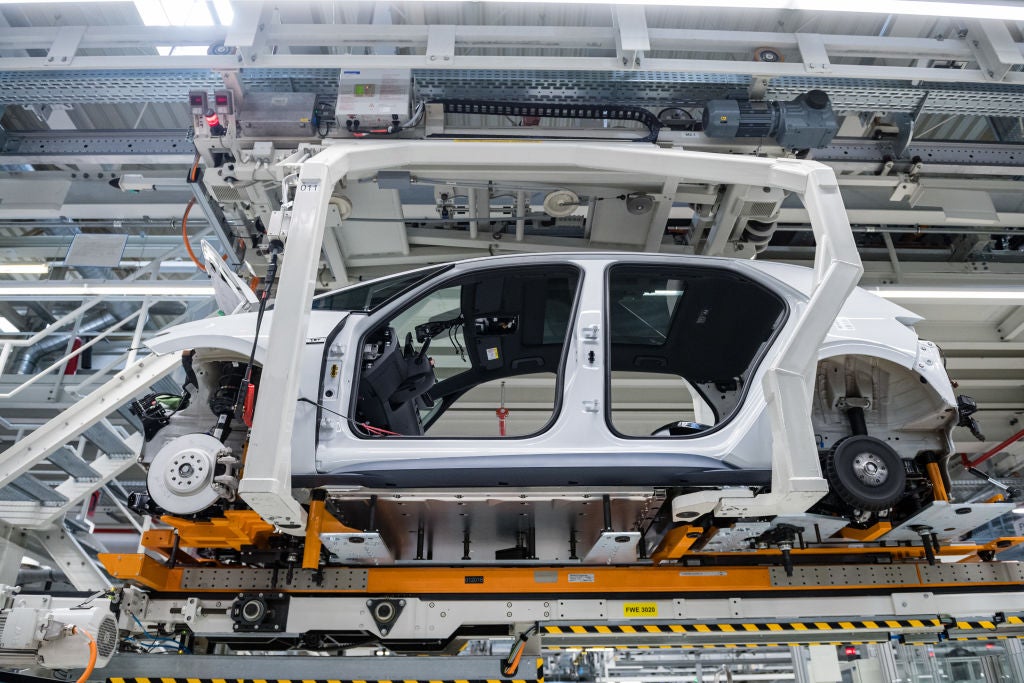 Dig a bit deeper and you find hidden emissions in the life cycle of the vehicle. When this is taken into account, it could put emissions from EVs that aren't being powered by electricity from renewables level with those from ICEs using renewable liquid fuels. These fuels aren't widely available on the market today, but could become so in the future.
Even when these effects are taken into account, however, EVs come out far cleaner than conventional cars. So is this new focus on life cycle analysis (LCA) a legitimate caution, or a new attempt to kill the electric car? It depends who you ask.
Battery production
"For any vehicle there is a series of different elements to the overall footprint," says director general at industry association FuelsEurope John Cooper. "First you have got the extraction of the raw materials. For EV batteries this means new materials that need to be processed and transported. Then you have got the manufacture of the battery cells and battery packs. Making all of that is quite power intensive. You need extremely dry air and a lot of pressure in the building. And then finally you have the recycling of the batteries, which is a whole other industry that you have to create, and that is also power hungry."
How well do you really know your competitors?
Access the most comprehensive Company Profiles on the market, powered by GlobalData. Save hours of research. Gain competitive edge.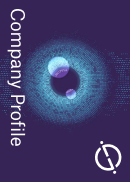 Company Profile – free sample
Thank you!
Your download email will arrive shortly
Not ready to buy yet? Download a free sample
We are confident about the unique quality of our Company Profiles. However, we want you to make the most beneficial decision for your business, so we offer a free sample that you can download by submitting the below form
By GlobalData
The emissions produced during the making of an electric car in China – 13t – are higher than the 10.5t produced when making an internal combustion engine, according to a 2019 study. The emissions from manufacturing a lithium-nickel-manganese-cobalt-oxide battery alone for an EV are around 3.2t.
Of course, that is just the production phase. In the use phase, an EV's contribution to emissions is far less than a vehicle powered by conventional fossil fuels. But how much less varies, and depends on how the electricity the car is using was produced. Charging from a grid powered by coal reduces the climate benefit of having the EV. Add in the environmental and social impact of the increased mining of materials needed to make these batteries, and it becomes a mix that is making some people nervous.
The European Commission, the EU executive, has been monitoring the developing science on this subject with some alarm. They are wary of a repeat of the biofuels fiasco, where European laws incentivising the use of biofuels like palm oil for transport resulted in indirect land use change elsewhere in the world and the growth of new fuel crops caused more emissions than the biofuels abated. Years of painstaking research and fraught political negotiations eventually lowered the EU incentive and introduced a sustainability scheme. Second-generation biofuels, which don't cause harmful land use change or more emissions, are now replacing the earlier types.
In order to get ahead of potential LCA problems, the Commission has been conducting research on this subject with the possible preparation for future legislation. A report produced for the Commission by the energy and environment consultancy Ricardo, published in July 2020, has made the broadest and most comprehensive analysis of these life cycle emissions to date. It concludes that while EVs have lower climate impacts than conventional combustion engine vehicles, the difference isn't as stark as one might think. It also concluded that the environmental benefit of e-vehicles depends on how they are produced, used and recycled.
Senior director for vehicles and e-mobility at campaign group Transport & Environment (T&E) Julia Poliscanova says climate campaigners are also looking into the life cycle impacts issue – eager to make sure this developing science isn't being used to kill a potentially game-changing climate technology. T&E commissioned its own study earlier this year comparing equivalent electric and conventional cars, and found that electrics are three times better on average than a car powered by fossil fuels.
Every recent life cycle analysis clearly shows EVs are better than equivalent diesel or petrol cars, says Poliscanova.
"Because of improvements in grid decarbonisation and batteries, by 2030 they will be four times better," she states. "As you drive your electric car your footprint is improving over time. Yes, electric cars have a CO2 debt from the production of the battery, which conventional cars don't have. But in our life cycle analysis we calculated that based on the carbon footprint of batteries now on the market, that debt is repaid after around 23,000km – usually around one to two years of use."
While the source of the electricity powering vehicles can make a big difference, the emissions are never more than a fossil fuel internal combustion engine, says Poliscanova.
"Our worst-case scenario is an electric car with a Chinese-made battery only driven in Poland," she says, a reference to Poland's high use of coal power. "Even there it is 30% better. It is not 300% like elsewhere, but it is still better."
There has been criticism that some of the recent LCA studies that have come out are exaggerating the emissions caused by battery production and not taking into account current trends showing that electricity will get cleaner over the lifetime of the car as renewables increasingly replace fossil fuels.
Alternative fuels
So if an electric car is always cleaner than a petrol or diesel car, why worry about the order of magnitude as determined by a life cycle analysis? The problem is that these comparisons are being made with a traditional internal combustion engine powered only by fossil fuels. But what if that engine is instead being powered, in whole or part, by alternative fuels on the market now such as biofuels, or fuels that may be available in the future such as hydrogen or renewable fuels ?
The problem, says FuelsEurope's John Cooper, is that if the life cycle impacts aren't being taken into account, electric can look cleaner than these alternative fuels even if it isn't.
"The EU regulation is essentially tail pipe CO2 regulations," he says. "What that means is that because an EV doesn't have a tailpipe, the test records zero CO2. That could be accurate, if the vehicle is supplied entirely by renewable electricity – but that is not usually the case."
The test doesn't distinguish between biogenic carbon and fossil carbon, he says.
"That means we could supply a fleet of vehicles even today with 100% biofuels, yet the test would record it as if it were running on 100% petroleum. There is no facility for us or customers to have recognition of a low-carbon fuel."
It is an important consideration for FuelsEurope, which in June 2020 set out a new position saying it will be possible for all remaining liquid fuels to be climate neutral by 2050 – by using new alternative fuels. Such a vision is a long ways off, and critics say the industry may be overpromising the potential of renewable liquid fuels.
"An internal combustion engine vehicle has got a lower manufacturing footprint than an EV today," says Cooper. "If you can supply it with the very best renewable fuel, you can also be better than an EV in the use phase."
This is why it is important to have specific numbers determining the true life cycle emissions of a vehicle. But the data in this field is still developing, and there are different policy ideas for how to use that data.
Life cycle analysis
Poliscanova is pushing for the European Commission to propose two regulations using life cycle analysis data. First, mandatory life cycle CO2 emissions reporting (and eventually limits) for all EV batteries on the European market. And secondly, a sustainable battery law that would require all batteries on the European market to be ethically sourced based on OECD supply chain guidelines. This would avoid the non-CO2-related environmental harm caused by battery production, such as the increased mining of raw materials.
"The EV market is set to explode in the coming years in Europe, and the Chinese and everyone else want to sell in this market, and so an EU regulation will have global ramifications for all manufacturers," she says. "Once VW requires sustainable battery manufacturing, it is likely that eventually all companies will start doing it as part of their business case."
The European Automobile Manufacturers Association (Acea), the association representing European automotive manufacturers, says, however, that the science behind LCAs isn't mature enough to be basing regulation on it.
"We cannot for the moment be responsible for everything happening in the value chain," says ACEA mobility and sustainable transport director Petr Dolejsi. "If there are 5,000 components in a car, that is mission impossible".
FuelsEurope also doesn't like this approach. It would rather have the emissions reduction potential of alternative liquid fuels recognised through other legislative mechanisms.
"Our proposal is to consider having an adjustment factor because there are already regulations requiring us to remove the carbon intensity of all the fuels in the market," says Cooper. "We are calling for an extension of that and an increase in the renewable content, with a trajectory that takes us to climate neutrality in 2050."
So are EVs greener than internal combustion engine cars? If you are looking at the cars on the market today, the answer is yes. But will they be cleaner than cars powered by renewable liquid fuels that are now being developed? That will require a robust LCA to determine the answer.
However their impact is measured, EVs won't be the silver bullet for lowering the world's transport emissions, Dolejsi says.
"On heavy duty cars, electrification will not be possible as a 100% solution even if we follow the Commission scenario to become carbon neutral by 2050," he says. The vast majority of cars being sold today are still internal combustion engines, continues Dolejsi. "Those will be on the road for ten years. A solid strategy for using those engines with low-carbon or renewable fuels would have a big impact on reducing emissions in the medium-term."
Climate activists counter that the ten-year lifespan is precisely why automakers should be aggressively marketing EVs now.
"As you drive your electric car your footprint is improving over time," says Poliscanova. "Nothing in the LCA work done so far has shown that EVs would be anything but an enormous win in the battle against climate change."