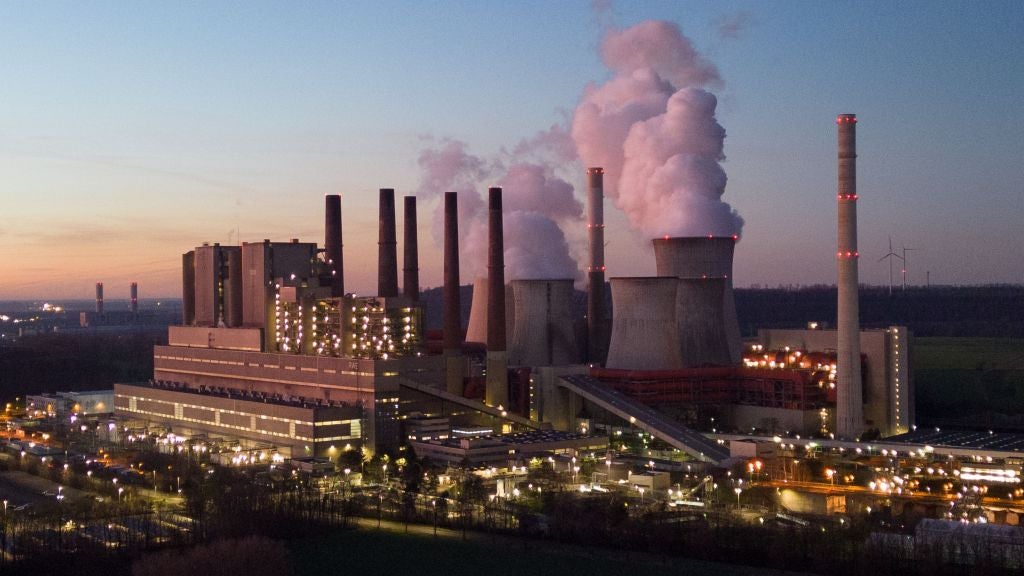 As Russia squeezed fossil fuel exports to the EU in 2022, fears abounded that coal – which produces twice as much carbon as gas when burnt – was set to make a big comeback in Europe. Back in spring 2022, the talk among European policymakers was that coal's phase-out would now be delayed, with numerous mothballed coal units in Europe being put on standby for reactivation.
As it turned out, the EU ended up burning less coal over winter 2022–23 than it did the previous one, according to new analysis from the think tank Ember. 
Coal generation decreased by 27 terawatt-hours (TWh), or 11%, year-on-year, while gas generation fell by 38TWh (13%). Ongoing problems in French nuclear power plants meant that nuclear generation also fell by 47TWh.
These declines were offset by increases in hydropower, solar and wind generation, at 5TWh, 7TWh and 11TWh, respectively. Most significant, though, was the massive 94TWh of electricity demand savings the 27 EU nations were able to achieve over the winter. 
Germany and Poland were responsible for 70% of the reduction in coal generation, generating 9TWh and 4TWh less, respectively, than the previous winter. Of the 18 other countries that generate power with coal, 15 of them recorded a drop in coal generation.
The decline in coal generation meant that for the first time ever, renewables generated a higher share of the EU's electricity mix over a winter period, shows Ember's data, generating 40% of EU electricity, compared with fossil fuels at 37%.
Before winter, several governments designated certain coal units to remain operational beyond expected closure dates, or be reactivated from the grid reserve. These units only ran at an average of 27% of their full capacity over winter, indicating that they "were only operated in times of need, as stipulated in the plans, and not used for bulk generation", says Ember.
Overall, countries have tended to stick to their coal phase-out dates, with Germany reiterating its 2030 target, and Romania moving its target forward from 2032 to 2030.
The 94TWh demand reduction achieved by EU nations enabled consumers to save electricity worth €12bn ($13.4bn) from November to March, relative to their five-year averages.
As the chart below shows, savings were highest in Finland, at €65 per capita, a fact that is "not surprising", says Ember, given that Finland has the highest per capita electricity consumption in the EU. The country has one of the most electrified heating networks in the world, with Finland's 2.7 million households owning some 1.4 million heat pumps by the end of 2022.