European countries have been split on the issue of nuclear power for decades. France has traditionally been a big proponent of the carbon-free technology since before global warming concerns were widespread. However, in Germany, where there has long been widespread opposition to nuclear over safety concerns, Angela Merkel took the decision to phase out German nuclear plants after the Fukushima disaster a decade ago.
The UK has had an up and down relationship with the technology. Decommissioning decisions were taken in the 1970s in response to public concerns about safety, but in the past decade, successive UK governments have embraced nuclear once again as a solution to climate change. It has become a country that is not a big nuclear user, but is a big nuclear proponent. A total of 20% of UK electricity comes from nuclear power, compared with 70% in France.
The UK's stance has impacted EU energy policy, because the UK has consistently used its powerful vote in the EU Council to advance the nuclear cause across Europe. (The EU Council is the bloc's upper chamber. It is made up of all 27 member state governments, which have voting powers based on population.)
"The biggest collateral damage of Brexit in the EU energy world was losing the biggest advocate of nuclear," says Thomas Pellerin-Carlin, director of the Jacques Delors Energy Centre, a Paris-based think tank. "It has been the most vocal and proactive defender of nuclear policy, even more than France."
The choice of energy source is a national competence in which the EU cannot interfere, but in reality decisions made at EU level have a big impact on whether nuclear plants are built. Most of those decisions have to do with financing, and UK votes in the Council and on expert panels have until now kept it possible for nuclear to be counted as a low-carbon source of power that can help decarbonise Europe's economy. Now the EU has lost a powerful pro-nuclear voice just as it is about to vote on two key measures that will determine whether nuclear has a place in its energy future.
"Unfortunately we have lost a partner in the union that was outspoken on the benefits of nuclear for its country and the EU as a whole," says Berta Picamal Vicente at the Brussels-based industry association Foratom. "It has been the case since the Brexit referendum. The balance of power in the Council has shifted and will continue to shift, probably to be more cold toward nuclear."
How well do you really know your competitors?
Access the most comprehensive Company Profiles on the market, powered by GlobalData. Save hours of research. Gain competitive edge.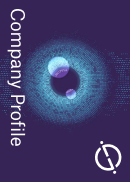 Company Profile – free sample
Thank you!
Your download email will arrive shortly
Not ready to buy yet? Download a free sample
We are confident about the unique quality of our Company Profiles. However, we want you to make the most beneficial decision for your business, so we offer a free sample that you can download by submitting the below form
By GlobalData
Green taxonomy
The first test of this new nuclear power dynamic will be an upcoming decision about an EU green rulebook that will determine what counts as 'sustainable finance'. The so-called taxonomy proposal will have an effect on private investing and public funds. It will decide whether nuclear complies with the 'do no harm' principle of the €750bn coronavirus recovery fund.
"We are now at a very tricky moment where the Commission has to decide what to do with nuclear," says Picamal Vicente. "If the UK had been there it would probably have been easier, but it is not completely lost. Other member states that were quieter before now have to be more outspoken." These include nuclear-curious countries like Poland, and nuclear-light countries like the Netherlands.
Ariadna Rodrigo, a campaigner with Greenpeace, agrees the taxonomy decision will be crucial in determining the future of nuclear.
"There are different things going on in nuclear but the juicy one right now is taxonomy," she says. "Nuclear energy has been reducing and other energy sources are increasing. Most private investors are not that keen on investing in nuclear at the moment, and [the projects] need public backing. The taxonomy will determine whether this is a technology that eventually disappears or something that will see a renaissance of investment."
Nuclear's share in the EU's electricity mix has steadily decreased, leading some to speculate it could disappear by 2050. There are only three plants being built in the EU: Russian-made reactors in Finland and Slovakia (with another planned in Hungary) and a French-made plant in Normandy, which has been beset by delays and cost overruns.
"Today in Europe, 20% of electricity comes from nuclear power," International Energy Agency director Fatih Birol said at the last European Nuclear Energy Forum. "If there is no change in current policies it will go down very soon and quickly to 5%. This would have major implications for energy security, emissions and other issues."
What will EU governments decide to do? "What we see is that member states are very divided," says Rodrigo. "Some of them are very against nuclear in the taxonomy, others are pushing for it. If the vote in Council were to happen tomorrow, I would not be able to tell you what will happen. It could be that there is still a pro-nuclear majority even without the UK."
[Keep up with Energy Monitor: Subscribe to our weekly newsletter]
The outcome will depend on the 'swing voters' – countries without big nuclear sectors that have been quiet until now. These include Poland, which abandoned nuclear power after the fall of communism, but is now interested in restarting it to increase energy security (and decarbonise). There are signs a Franco-Polish alliance on the issue could be in the making. A recent pro-nuclear publication was jointly put out by the French-dominated centrist Renew Group and the Polish-dominated centre-right European Conservatives and Reformists group in the European Parliament.
In parallel, Estonia is considering setting up small modular reactors to fuel district heating, while the Netherlands, which has only one reactor, is showing interest in building another. Finland, Slovakia and Hungary would also need to proffer more vocal support if nuclear is to keep its place in the EU energy mix and overcome opposition from the anti-nuclear core led by Germany, Luxembourg, Austria and Italy.
JRC's 'do no harm' report
The other upcoming decision where the new nuclear power balance will be tested is a report from the Commission's Joint Research Centre (JRC) that is expected to be released any day now.
After several expert groups failed to reach a consensus on whether nuclear energy is green or not – only concluding that nuclear waste poses a problem – the Commission tasked the JRC in July last year with determining whether nuclear power complies with the 'do no harm' principle in the EU's post-Covid recovery fund. However, an immediate answer will not be forthcoming even after the report is out: the study will have to be reviewed by two expert groups of member state representatives on behalf of the EU and the European Atomic Energy Community, an international organisation established by the Euratom Treaty in 1957 in parallel to the common market. The UK has also left this.
The biggest collateral damage of Brexit in the EU energy world was losing the biggest advocate of nuclear. Thomas Pellerin-Carlin, Jacques Delors Energy Centre
The UK's absence in Euratom's expert groups "will affect the situation as much as any other file in the EU Council", says Picamal Vicente. If other EU countries do not fill the vacuum left by the UK, the EU could lose a valuable technology in the climate fight, he says. "None of us has a crystal ball, but if the EU is committed to reaching net zero by 2050, unfortunately they will not be able to count only on renewables. There should be a combination with nuclear. In the end, it is not about technology, it is about emissions."
However, Rodrigo says the EU will be better off if the UK's pro-nuclear voice is not replaced. "According to the IPCC report, it takes 10–19 years for a nuclear reactor to be built – but this [climate change] is something we need to solve within ten years. Investing in new nuclear plants distracts us from the things we believe can actually solve the climate crisis."
With the loss of the UK, the "most likely scenario" is that nuclear will not be part of the agreed green taxonomy, says Pellerin-Carlin. "I think that is vital for the legitimacy of the taxonomy. If you want German and Austrian investors trusting this label, they don't want their money to go to nuclear because they don't like nuclear at all."
While the exclusion of nuclear from the taxonomy will not mean governments are unable to invest in it, it means such investments cannot count as sustainable finance. In the short term, the biggest impact will be that governments cannot use for nuclear power the 37% of the EU's €750bn recovery fund ring-fenced for green spending. That could in turn sour both private and public investors.
"In a hypothetical scenario where no nuclear power plants are built after 2030, it will be more difficult to deliver the green transition [and meet the 2050 net-zero goal]," says Pellerin-Carlin. "But the big question is, what is the business case for nuclear? I'm not sure an investment in new nuclear today is better than renewables. If you look at the levelised cost of electricity, renewables are far cheaper than any kind of new nuclear."
Energy Monitor is publishing a series of articles about nuclear power and the energy transition to mark the tenth anniversary of the Fukushima Daiichi disaster in Japan. The earthquake and tsunami led to a sea change in the role of nuclear power around the world. In Japan, nuclear plants made up less than 5% of the electricity mix last year, down from 30% before Fukushima. In Germany, the accident led to the immediate shutdown of eight nuclear plants and the definitive decision to exit nuclear power entirely by 2022. Ten years later, as countries face up to the climate crisis, Energy Monitor examines the role of nuclear power in the energy transitions in Japan, the US, China, France and the EU.
Other articles in this series: