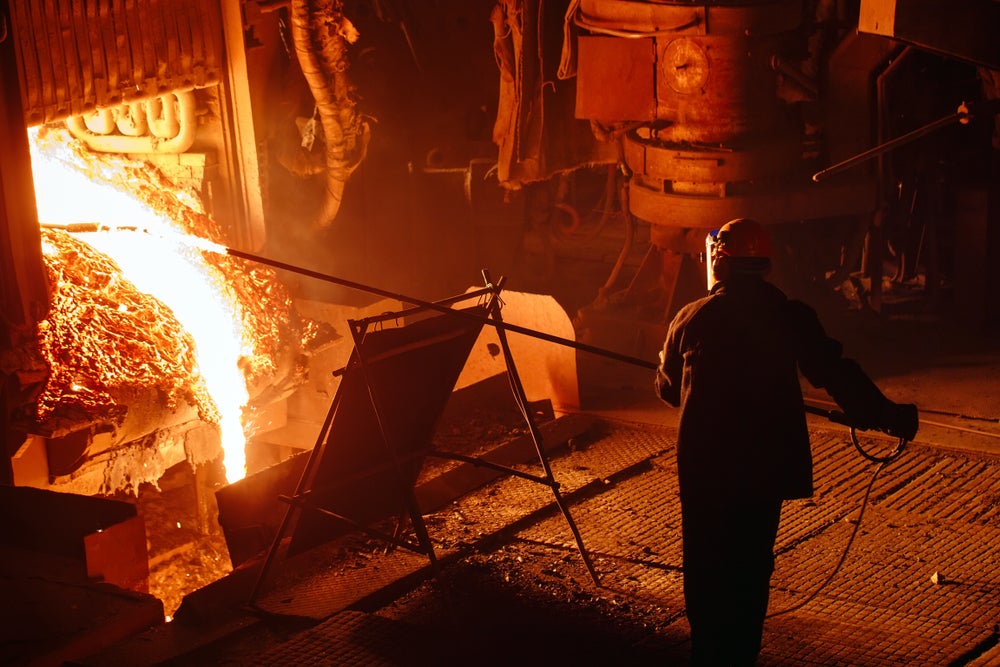 A transition to green steel making could supercharge the economy of the US' Ohio River Valley, according to new research from local think tank the Ohio River Valley Institute. The region is uniquely positioned to take advantage of billions of dollars of new federal funding for the emerging green manufacturing industry, it says.
The report analyses US Steel's Mon Valley Works in south-western Pennsylvania as a model for transitioning from traditional blast furnace-basic oxygen furnace steelmaking to fossil fuel-free direct reduced iron-electric arc furnace steelmaking.
A transition to fossil fuel-free steelmaking in Ohio River Valley could grow total jobs supported by the industry in the region by 27–43% by 2031, forestalling projected job losses, according to the study. Jobs in traditional steelmaking in the area are expected to fall by 30% in the same period.
The green steel transition would also reduce Pennsylvania's industrial emissions by four million metric tonnes of CO2 equivalent per year, saving the state $380m in health, community and environmental costs, finds the research.
"So many regions are desperately trying to find economic success as 'the next Silicon Valley'," co-author Nick Messenger, senior researcher with the Ohio River Valley Institute, said in a press statement. "With smart investments in fossil fuel-free hydrogen and green industry, the Ohio River Valley can become 'clean energy valley' – one of the world's very first decarbonised industrial and manufacturing hubs."
Billions in federal funding from the Bipartisan Infrastructure Law, the Inflation Reduction Act, and the CHIPS and Science Act are expected to drive-up demand for US-made steel while supporting worker retraining programmes, hydrogen infrastructure and renewable energy development.
The Ohio River Valley is well positioned to become a decarbonised industrial hub, states the report. The region boasts a skilled workforce with relevant manufacturing experience, easy access to water and iron ore, and strong potential for solar, wind and green hydrogen development.