The Viessmann Group, a German manufacturer of heating and refrigeration systems, is building a €200m heat pump production site in Legnica, Poland. The investment comes as part of a planned record €1bn investment in the expansion of heat pumps and other "green climate solutions" over the next three years, announced by the family owned company in spring.
The new 50,000m2 building will produce high-efficiency heat pumps based on natural refrigerants and will eventually employ around 1,700 people. Construction is scheduled for completion in 2023. Once completed, the site will supply heat pumps to markets in central and eastern Europe. As a result, the company will not only contribute to the energy transition but also to independence from fossil fuels, especially Russian gas imports, Viessmann said in a press release.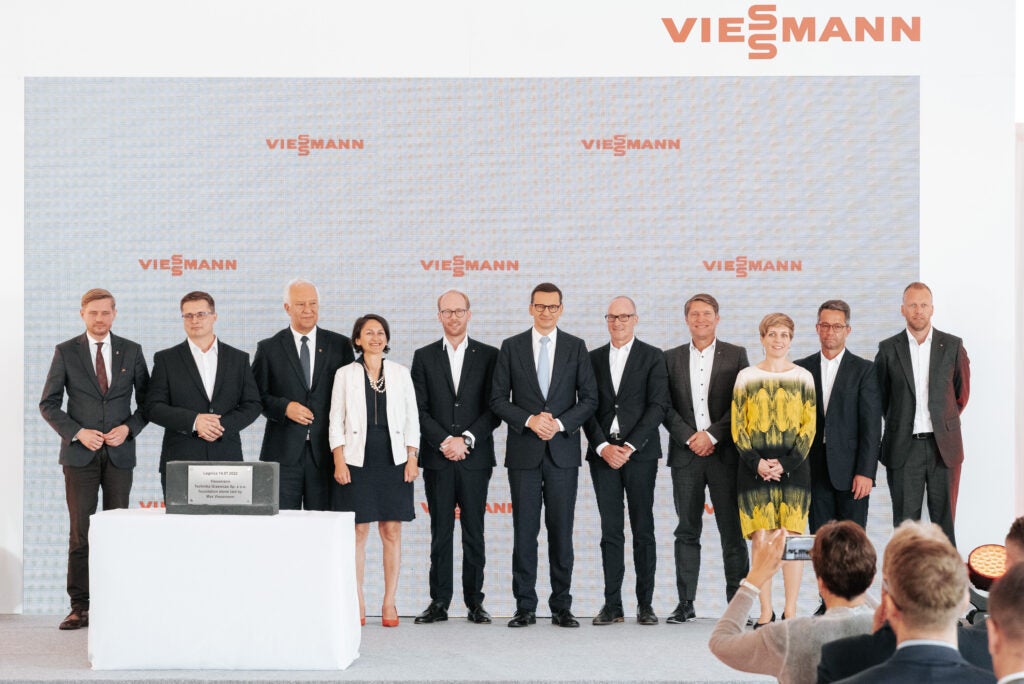 Viessmann has been manufacturing system components and products in Legnica for more than 20 years. "Unlike some other companies that only make short-term investments, the family owned Viessmann company shows how closely it has been connected with Poland for decades," said Polish Prime Minister Mateusz Morawiecki at a press conference for the laying of the foundation stone of the new facility. "This bond is clearly demonstrated by the new investment in Legnica."
The largest division of the company, Viessmann Climate Solutions already employs 1,500 people in Poland. A further 150 jobs will be added in 2023 when the company's second-largest business unit, Viessmann Refrigeration Solutions, opens its own planned site. The proximity of the two divisions will allow for investment synergies and facilitate the introduction of standards, said Viessmann.
As well as heat pumps, Viessmann is aiming to expand its offerings in electricity storage, solar thermal and district heating capacities, with planned investments in several European locations, including Germany.