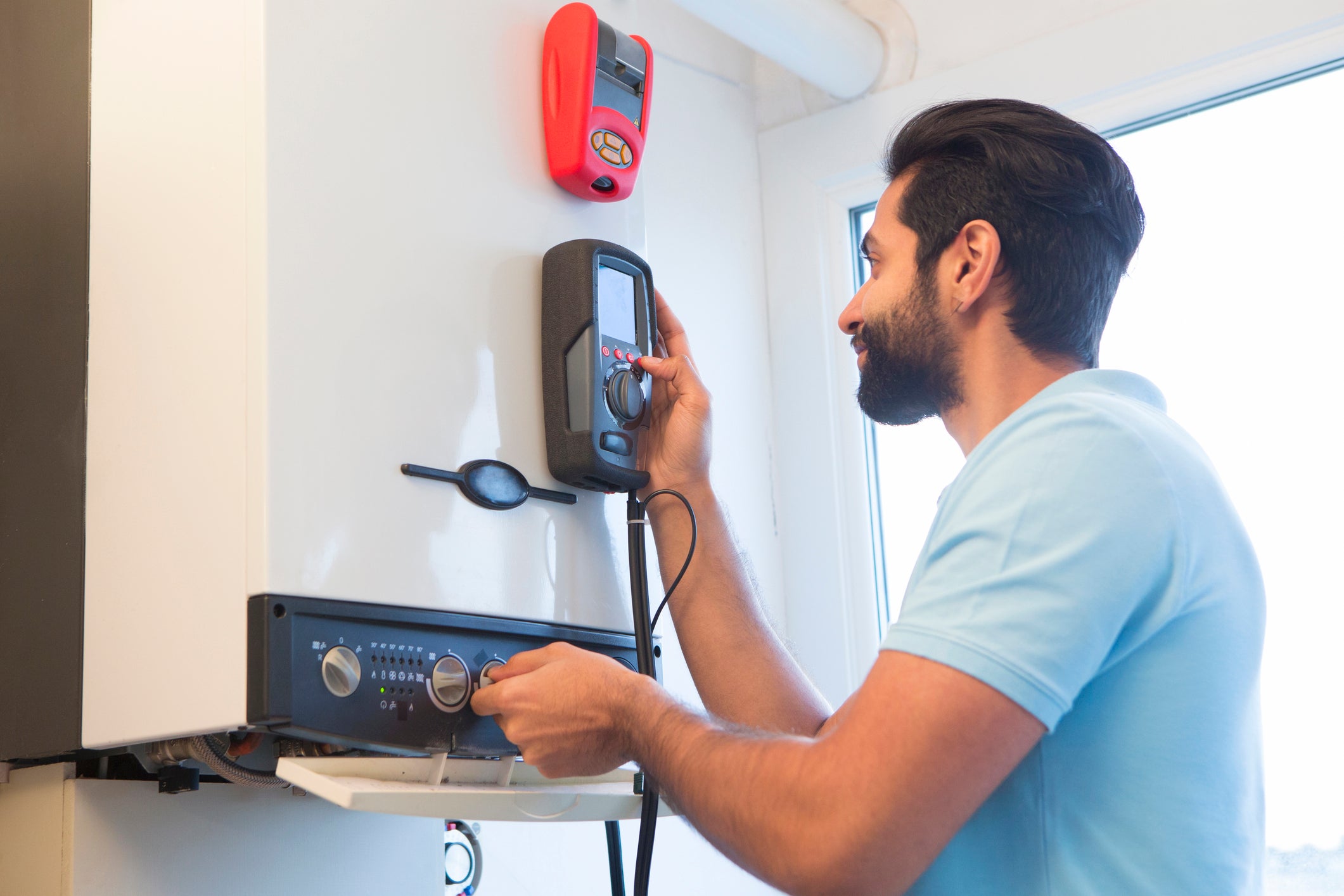 At the end of April, stakeholders in the home heating sector gathered at a forum in Brussels for an epic clash over an EU gas boiler ban. On the table is a change to the EU's ecodesign rules that would ban the sale of stand-alone fossil-fuel-powered boilers from 2029, designed to encourage their rapid replacement by electric-powered heat pumps. However, just as occurred with a last-minute objection earlier this year by Germany to a planned ban on new internal combustion engine (ICE) car sales, objections are being raised based on the low-or-zero-carbon liquid fuels this would lock out. The issue will come to a head at a stakeholder forum next Monday in Brussels.
A parallel debate is happening domestically in Germany. The government's plan there is actually more ambitious than the EU's gas boiler ban plan, aiming to require new heaters to run on 65% renewable energy from 2024. This would be a de facto ban on new gas boilers, and was prompted by Germany losing so much of its gas supply as a result of the war in Ukraine. However, the liberal FDP party, part of the governing coalition, has united with the centre-right CDU opposition to try to kill the legislation in parliament. The issue is still being debated, but it now looks unlikely that the legislation will survive with a 2024 start date. Germany's powerful landlord association, Haus & Grund, has been lobbying hard against it. Just like with the EU ICE ban, the FDP is pushing in Berlin for the German legislation to be watered down to allow the continued sale of standard boilers as long as they are used in future with renewable or synthetic fuels, like those derived from hydrogen.
Next stop, Brussels. Centre-right and liberal members of the European Parliament were able to open the door to traditional boilers that work on renewable fuels in a March vote on the revision of the EU's Energy Performance of Buildings Directive, recognising the principle of technological neutrality. CDU MEP Peter Liese, a powerful veteran on climate legislation in the EU Parliament, has been a vocal opponent of the German ban, which he says "scares citizens and thwarts European climate protection policy".
EU gas boiler ban: Italian opposition
At the April forum, the German Government spoke out in favour of the 2029 EU gas boiler ban – reflecting the position of the Social Democrats and Greens in its governing coalition. France, Belgium, Sweden and Denmark were also in favour. The opposition came from eastern Europe, led by one western European country: Italy. It largely escaped notice, but Rome was actually also the instigator of the crisis earlier this year that saw Germany almost kill the ICE ban. The new far-right government of Prime Minister Giorgia Meloni took over just as the EU Council's ICE ban position was agreed; it objected several months later just before the rubber-stamp vote. On its own, Italy didn't have enough qualified votes (weighted by population size) to kill the legislation, but Germany did, and the FDP saw an opportunity and jumped in to demand an exemption for synthetic fuels. The concern now is that the FDP will again join Italy's far-right government to try to dilute another piece of EU climate legislation.
"The one leading the coalition to block [the boiler ban] is Italy," says Marco Grippa, a heating decarbonisation campaigner with NGO the Environmental Coalition on Standards (ECOS), who was at the April forum.
At the forum, Italy argued for a technology neutral approach. The Czechs said they are afraid heat pumps will weigh on the grid and worry that heat pumps are more expensive than boilers. "But they are not taking into account that in six years' time they will become cheaper," Grippa adds. The issue of the EU gas boiler ban is so contentious that the Commission has scheduled another forum for 12 June to re-discuss it.
Keep up with Energy Monitor: Subscribe to our weekly newsletter
The debate has gotten a lot of attention in the Italian media, especially that aligned with the right-wing governing coalition. "What has been pushed in the Italian press is that from 2029 there will be a person in a European uniform who comes to your home and gets rid of your boiler," says Grippa. "This is not true at all. The ban is only for new products entering the market." The draft ban would also only be on boilers that fully run on gas, oil or coal. It would allow the sale of hybrid units running on up to 65% gas. If someone's boiler breaks down after 2029, the draft text on the table would allow them to have it repaired – a loophole which may blur the lines between repair and replacement in the future.
Currently, 80% of household energy consumption in Europe comes from water and space heating according to the European Environment Agency, with more than half of this coming from fossil fuels. Research by ECOS has found that if no new gas and oil heaters were put on the market from 2025, the EU would benefit from annual CO₂ emissions savings of 110 million tonnes by 2050. This would greatly reduce gas consumption across Europe, at a time when Europe's dependence on foreign suppliers is causing security concerns.
Electric isn't the only option
Opponents of the ban say it would lock out promising new fuels that can work in existing gas boilers – a much less expensive way for consumers to lower their home heating bills and CO₂ emissions. "We recognise the need to improve energy efficiency requirements in line with technological progress, but we believe the phase-out of stand-alone fossil fuel boilers can have unintended consequences," says Sandrine Devos, secretary-general of the industry association Eurofuel. "There is no such thing as a fossil fuel boiler, that doesn't exist. A boiler can run on different things, it doesn't need to be fossil fuels.
"The proposal as it stands discriminates against certain appliances," she adds. "It is a shame; manufacturers have been working a lot on making sure their appliances would be ready to run on renewable and low-carbon liquid fuels. They have put a lot of effort into that and their products are compatible with these fuels. This ban will discourage any further innovation."
Read more from this author: Dave Keating
Devos says she prefers the approach of France to that of Germany. Paris has put a threshold on emissions from boilers without banning any specific technology. "As a result there is a 30% share of biofuels for new boilers," Devos says. "They use rapeseed oil, because that resource is available and sustainable in France. Other countries like Finland use hydrated vegetable oil (HVO), used cooking oil or residues from the food industry." HVO blending is a short-term solution, she suggests, while renewable hydrogen-derived e-fuels are a medium-to-long term solution; but these fuels would not work in a heat pump.
Devos believes that the concerns of some member states that vulnerable consumers will be harmed by an EU gas boiler ban are well-founded. "The proposed date, 2029, it is really tomorrow. We have to keep in mind that users replace their boilers when they break down. People might choose to keep their old boilers for as long as possible, because they can't afford a heat pump. You [also] need a lot of renovation and adaptation to make a heat pump work in your house. Cost might prevent people from moving toward more efficient appliances like condensing boilers."
Boiler battle looms
Grippa says the problem with these arguments is that gas will always be the cheapest and easiest fuel to put into a standard boiler. So, if you allow their continued sale, consumers will find some way to put gas into them – the same concern was expressed about the ICE exemption. "There are a bunch of alternatives to gas that can use the same appliance," he says. "The problem is that [natural] gas is the most efficient fuel. Anything that you transform [to substitute it], like biogas, biomethane and hydrogen, are less efficient."
Just like with ICEs, the argument that e-fuels are zero-emissions is dubious, he adds. "Hydrogen right now is produced 99.9% from fossil fuels. If it is reaching your boiler, it is true that it doesn't have any carbon emissions when you combust it, but there are a lot of emissions when you generate it. It is also less energy dense than gas, which means you need more hydrogen to provide the same output."
Devos says the industry is aware of concerns that an exemption for biofuels and e-fuels is just a means to continue the use of boilers using fossil fuels. "I can understand that people would feel that it is a loophole, and that is not what we want either." She suggests all parties can find a "constructive" way forward that could include a voluntary certification scheme: "We can work with the distributors to show we are using low-carbon and renewable fuels." Taxes already differentiate between essentially the same fuel used for heating or transport, she notes.
However, Grippa believes alternative liquid fuels are a ruse. "This is like the ICE ban, though they are on different timelines. We need to electrify. It is the only way to decarbonise economies. Any kind of renewable decarbonised liquid fuel will not have a big role because it is less efficient than direct electrification in sectors that are already easy to abate. In the case of residential heating, the solution is very clear: heat pumps are the way to go."
Just like with the still-unresolved ICE ban – the Commission has promised to come forward with a separate text creating an exemption for e-fuels later this year – the fate of the EU gas boiler ban may rest on the strength of the Greens and Social Democrats in the German Government. Things are not looking good on that front. The forced resignation of a top ally to Green Economy Minister Robert Habeck in mid-May due to a cronyism scandal prompted MEP Liese to call for the boiler ban to be scrapped. Italy and its eastern European allies do not together have enough votes to kill the ban. For that, just like the ICE ban, they need Germany.