Decarbonisation is difficult. For heavy industries such as steel, the technological innovation required to make deep cuts in greenhouse gas emissions often represents an insurmountable task for any one company. A more effective way to deliver on ambitious sustainability targets is often to work together with competitors, says international law firm Freshfields Bruckhaus Deringer.
This process of sectoral collaboration is under way in the glass industry, where the Furnace for the Future project unites 20 companies, representing more than 90% of total container glass production in Europe.
Glass production requires extremely high temperatures. The industry gets these by burning natural gas. The Furnace for the Future project aspires to halve glassmaking emissions by replacing 80% of this gas with renewable electricity. It is overseen by the European Container Glass Federation (FEVE), which represents the largest segment of the glass industry in Europe. Furnace for the Future is currently waiting to hear if it has secured funding from the European Commission's carbon market-fed Innovation Fund.
If Furnace for the Future receives the funding, one manufacturer, Ardagh, will build and operate the furnace, while the other 19 companies will co-finance the project. In return, these companies will learn how to operate the furnace and train all company employees. This level of sectoral collaboration is unprecedented in Europe, says Fabrice Rivet from FEVE. It was crucial because "companies felt they did not have the critical mass to take on this project alone", he adds.
However, whole-industry collaboration has proved challenging, Rivet says. "We have 20 competitors discussing one project and we have to be extremely careful. We have an army of lawyers at every meeting to ensure we do not break any competition regulations," he adds.
How well do you really know your competitors?
Access the most comprehensive Company Profiles on the market, powered by GlobalData. Save hours of research. Gain competitive edge.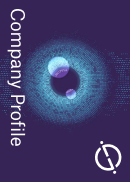 Company Profile – free sample
Thank you!
Your download email will arrive shortly
Not ready to buy yet? Download a free sample
We are confident about the unique quality of our Company Profiles. However, we want you to make the most beneficial decision for your business, so we offer a free sample that you can download by submitting the below form
By GlobalData
In many cases, fear of violating competition or antitrust laws, and facing a fine has prevented companies from pursuing similar sustainability initiatives, reveals analysis by Freshfields Bruckhaus Deringer. According to a survey of 200 sustainability leaders from large corporates across the UK, US, France, Germany and the Netherlands in 2020, 93% of businesses want to work closely with peers in responding to climate change. However, six in ten businesses have walked away from cross-industry environmental initiatives because the legal risk was deemed too high.
What counts as anti-competitive?

A collaboration is deemed anti-competitive if it limits or controls production, markets, technical development or investment. In an example relevant to the energy transition, in July 2021, the European Commission fined carmakers Daimler, BMW, Volkswagen, Audi and Porsche €875m for colluding on technical development to clean up nitrogen oxide pollution from passenger cars.
We have an army of lawyers at every meeting to ensure we do not break any competition regulations. Fabrice Rivet, FEVE
The five carmakers each had the technology to reduce pollution beyond what was legally required, but colluded to avoid competition on using it to its full potential, said Commission vice-president Margrethe Vestager. Over the course of five years, the carmakers held regular technical meetings to discuss the technology and agree on its application. This was the first time the Commission concluded that collusion on technical development amounted to a cartel, Vestager said.
Competition law could go further, however. EU regulation currently enables carmakers to enter into pooling agreements to deliver on CO2 emissions reduction targets together. A carmaker that overachieves its CO2 target can pool its emissions with an underachiever. Many companies have made such agreements.
Fiat Chrysler pays Tesla millions of dollars a year to pool its fleet with the electric carmaker to avoid hefty fines for breaking EU CO2 emissions rules. Fiat Chrysler is able to offset the CO2 emissions from its own fleet against Tesla's, lowering emissions to a permissible level. The EU's current target for average fleet-wide CO2 emissions from new cars is 95g per kilometre. Without Tesla, environmental NGO ClientEarth calculates that Fiat Chrysler would miss the target by 17g/km, which would result in a fine of around €1bn.
Sustainability exemptions
Within the existing framework for European competition law there are already mechanisms by which companies can collaborate, says Stephen Whitfield from law firm Travers Smith. For example, there are Block Exemption Regulations covering research and development that exempt certain types of agreements from the law where there are benefits for consumers. "The question is whether the existing level of flexibility is sufficient for the energy transition," Whitfield adds.
The EU currently has a system of self-assessment for exemptions, which is why the Furnace for the Future project likely required a horde of legal experts, says Annamaria Mangiaracina from law firm Linklaters. Competition law in the EU applies a consumer benefit test; to justify collaboration, you have to quantify the benefit. "But how do you quantify the benefit of a 50% reduction in emissions?" she asks. EU antitrust rules currently interpret consumer benefit, which is the "fundamental touchstone of competition law", too narrowly with inadequate regard for long-term environmental or societal effects, says Freshfields Bruckhaus Deringer.
Discussions between regulators are ongoing, and very few national authorities have sought to provide greater guidance to companies. There are a few exceptions. In January 2021, the Dutch competition authority published its second draft of guidelines on the types of collaboration for sustainability that are permitted under Dutch and EU competition law. Chairman of the Dutch authority Martijn Snoep said the guidelines demonstrate a desire to "increase the opportunities for businesses to collaborate in pursuit of sustainability objectives".
[Keep up with Energy Monitor: Subscribe to our weekly newsletter]
"Guidelines are really important," says Whitfield. "Companies understand there is greater flexibility in the rules when it comes to sustainability, but regulators have not really fleshed out what that means from a practical point of view for sustainability agreements. The Dutch authority is trying to fill that gap," he adds.
Another concept proposed by the Greek authority is a sustainability sandbox. "The concept of a regulatory sandbox has not been encountered in competition law before, but they are used in financial services regulation," Whitfield says. A sandbox enables companies to experiment with different approaches under a degree of supervision and without fear of being penalised. "The trade-off is that companies would likely be monitored, and if the authorities are not happy with the collaboration, they could shut it down," he explains.
A case by case basis
In September 2021, Vestager delivered a speech on how competition policy might further support the EU's energy transition. "For a sustainability agreement to be legal, we need to carefully weigh the benefits it brings against the harm it could do to consumers [such as a price increase or narrowing of a product range]," she explained.
Vestager argued that the best form of guidance for business comes from decisions in individual cases, citing the car emissions cartel case in July. This "gave some important pointers on what is and is not allowed", she said. Companies are also encouraged to ask the Commission to assess specific agreements, Vestager added. "In the right cases, we are ready to give individual guidance – or even take a formal decision that an agreement is legal," she concluded.
Additional guidance for companies is forthcoming. The Commission intends to publish new draft Horizontal Block Exemption Regulations and Guidelines in the first three months of 2022, with a view to adopting them in December of that year. "There has been a lot of anticipation as to whether those regulations and guidelines will specifically cater to sustainability agreements," Whitfield says.
In the context of Vestager's speech, and following a recent policy brief from the Commission, Whitfield expects the current system of self-assessment to continue. In other words, the Commission would maintain individual case investigations, in contrast to the Dutch approach.
Consistency will be key, he adds. "Many of these collaborations are going to be international and companies will want to ensure they comply with rules everywhere, not just in the Netherlands, for example," Whitfield says. "If regulators apply different thought processes to assessing competitor collaborations, companies might ultimately water down any sectoral [collaboration] initiatives to a minimum level to avoid potential investigation."
Such watering down could restrict the development of initiatives like Furnace for the Future, which will be crucial if carbon-intensive industries are to reach net zero.