The announcement by the UK government that it plans to reduce emissions by 68% from 1990 levels by 2030 has been cautiously welcomed by climate campaigners as an ambitious target that will put pressure on other countries to set similar goals in the build up to COP26.
What is missing still is a substantive plan detailing how the UK intends to meet these commitments. Crucially, policies will be needed not just to deploy new technologies, restore nature and regulate polluting behaviour, but to support workers who will be affected by the rapid changes to the UK economy that this new target should herald.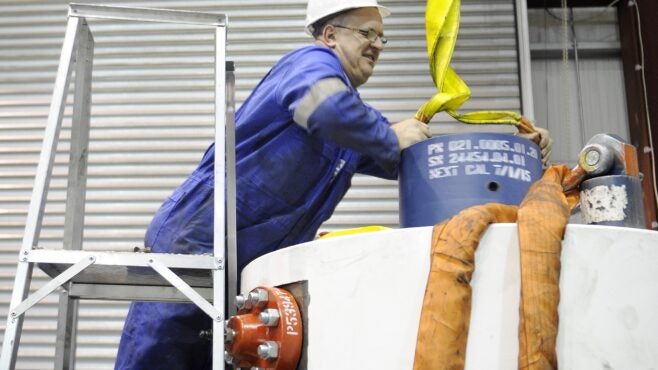 While the government has not yet made clear yet how it intends to meet its new target,  it is clear that both oil and gas production and consumption will need to rapidly fall.
This essential move will affect approximately 260,000 oil and gas workers in upstream activities, and the wider supply chain. The majority of these jobs are concentrated in north-east Scotland.
At the same time, the impact of Covid-19 on oil and gas prices has already led to the loss of thousands of jobs across the industry. The oil and gas sector is warning that in total up to 30,000 jobs in the sector may be lost as a result of this downturn.
Despite the devastating impact of Covid-19 and the reality of national net-zero targets, many smaller oil and gas companies, which make up 60% of asset ownership in the North Sea, are not treating this as an opportunity to diversify their portfolios. A recent wave of investment into North Sea assets just before the pandemic suggests that some companies, even while shedding jobs, still hope to ride out the price crash in anticipation of future growth and exploration.
This is in part because the impact of Covid-19 is severe, but not unique. The pandemic is just the latest example of volatile oil and gas prices that create boom and bust employment cycles.
To break this cycle and provide more sustainable employment for workers in the sector, a comprehensive plan for a fair transition is needed. This shouldn't be imposed by central government in Westminster, but co-created between it, the Scottish government, trade unions, workers and local communities.
Such a plan should include an overall target for phasing out oil and gas with regular five-year targets to meet, so that the industry does not get tempted to over-extend capital investment in new exploration and cause further abrupt lay-offs.
Substantial investment will also be needed in low-carbon alternatives. The Institute for Public Policy Research estimates an additional £33bn a year is needed to provide substantial high-quality employment opportunities to oil and gas workers. Recent spending announcements have gone some way towards this, but the gap between what has been pledged and what is needed remains vast.
The prize for this investment is the creation of up to 1.6 million jobs in the low-carbon economy by 2030, of which 134,000 could be in Scotland.
The good news is that many workers in the oil and gas industry have transferable skills, such as engineering and project management, that are in high demand in the low-carbon economy. To make the most of these skills, and to support workers with less transferable skills, skills academies will need to be reintroduced. Originally created in the late 1990s with the explicit intention of training workers for the oil and gas sector, the new academies would provide the skills bridge for workers to move out of the industry.
Explicitly involving workers and drawing on their experiences will be crucial to the co-production of transition plans for the sector. Workers and communities must have a stake in their own future and help draw up climate policies rather than having them imposed on them. Only through their participation can ambitious climate targets become a tangible reality.
Josh Emden is a research fellow at the Institute for Public Policy Research working on the UK Environmental Justice Commission.